ROCA's bathtub on stage with play by William Shakespeare
Sophisticated by definition, old bathtubs often adapt to different styles. The brand's Victorian bathtub gave stage to the cast of one of the most classic plays, "Noite de Reis", on stage at the Teatro da Trindade INATEL since January 26th.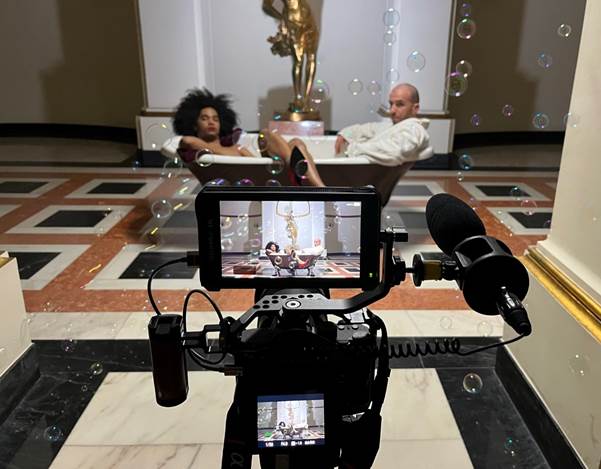 © Raquel Guimarães, Teatro da Trindade with Newcast cast iron oval bathtub by Roca
There are classic objects that never go out of style. Like Shakespeare's plays, some Roca products are also timeless. Vintage bathtubs, with their self-driving and charismatic design, are a good example of this.
With ergonomic lines, its traditional forms return with proposals that reinvent an iconic piece and provide the ability to capture attention and become an absolute protagonist. Regardless of the interior design style, this is the perfect piece to make the bathing moment an unforgettable experience, through timeless, or even surprisingly modern, options.
In this segment, the Newcast bath presents itself as the centerpiece of the setting of William Shakespeare's "Noite de Reis" at the Teatro da Trindade, confirming the brand's support for national cultural activities. Also noteworthy are models such as Carmen bathtubs, Beyond and Modo models, manufactured in Surfex® and Raina, Kauai, Ariane and Maui models, manufactured in Stonex®.
About the brand:
A world leader in its activity, Roca is a family-owned company dedicated to the design, production and marketing of products for bathrooms for architecture, construction and interior design. Founded in 1917 and present in Portugal since 1972, it combines tradition and knowledge with a passion for innovation and sustainability, with the aim of meeting people's needs and contributing to the improvement of society's well-being.
Find out more on their website: www.roca.pt/