Business Talks – AEPF promotes lecture with António Paraíso (Feb 8, 2023)
Bussiness Talks –  Internationalization and Luxury Marketing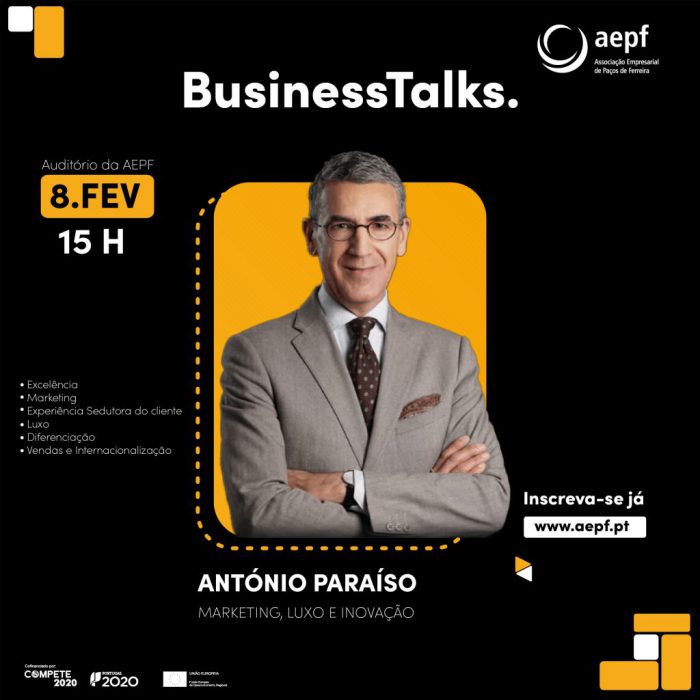 AEPF – Associação Empresarial de Paços de Ferreira – is promoting the newest Business Talks lecture. To be held on February 8, 2023, at 3:00 p.m., in the AEPF auditorium, the exhibition will focus on sales and internationalization, excellence and differentiation, marketing and luxury. With speaker António Paraíso, an exceptional communicator, these are some of the topics that will be covered:
•  What is luxury and what are its ingredients?
•  The importance of brand and service in value perception
•  The importance of intangibility and stories to seduce customers
•  How to use emotion and attention to detail to retain customers
•  How to communicate and defend the high price
•  Can the luxury brand facilitate the internationalization process?
Sign up now at: https://forms.gle/kdFZ24p5GVNk6zWC9, or visit the AEPF (www.aepf.pt) website.
Don't miss the opportunity! 💡