Max Finance Win Office: Discover the new Corporate project by Jota Barbosa Interiors
Located in the center of Maia, the Max Finance Win real estate project aimed to condense into a single area everything that is essential in a prosperous corporate design idealized for progress. The balance of this interior is between the more formal and informal areas, which are designed to create different work dynamics.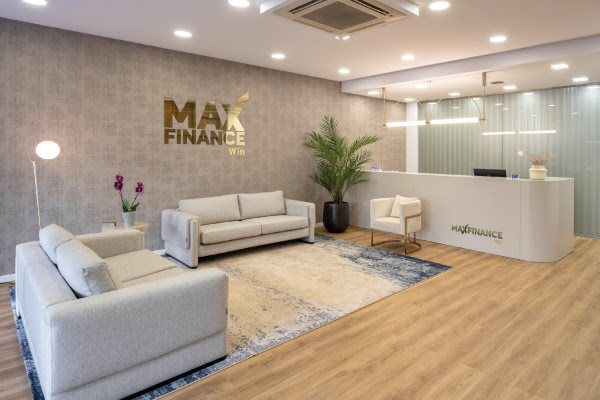 Being a real estate agency requires constant proximity to the client and the projection of environments here prioritize dialogue and building a relationship of trust between them. The furniture was designed to fulfill this purpose, in the comfort provided by the upholstery, the practicality of the materials and the use of wood, as opposed to the lacquered ones. The look was thought out in detail to be functional and ergonomic, with the style of the space being modern and full of good taste.
Office Entry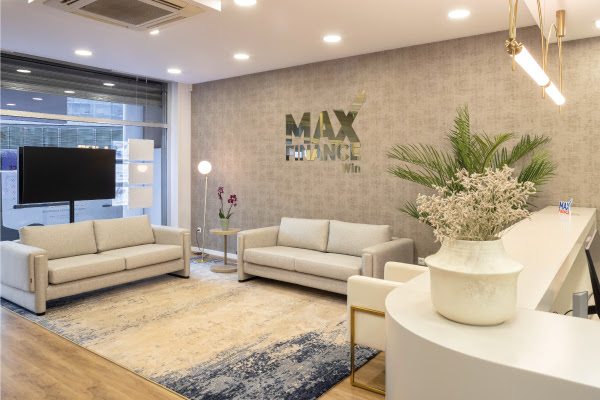 The first impression is most often the most important and with that idea in mind, Jota Barbosa Interiors planned a bright environment for this entrance, which knew how to welcome and, above all, convey a feeling of confidence and serenity.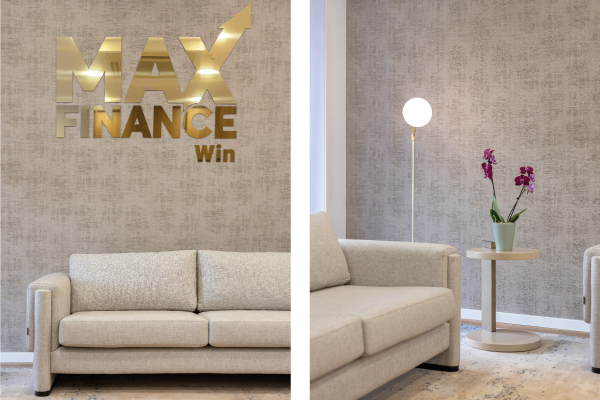 The textured beige wallpaper made it possible to give greater relief and comfort to the space, highlighting the most important thing, the logo of the brand's identity and also serving as an aesthetic line for the choice of other pieces of furniture.
The sofa combined all the comfort and softness in a contemporary and simultaneously classic design to give the environment an even more careful receptivity. Complementing the space, the side table, a piece of contemporary design that contrasts curved and straight lines, stood out for its neutrality and discretion.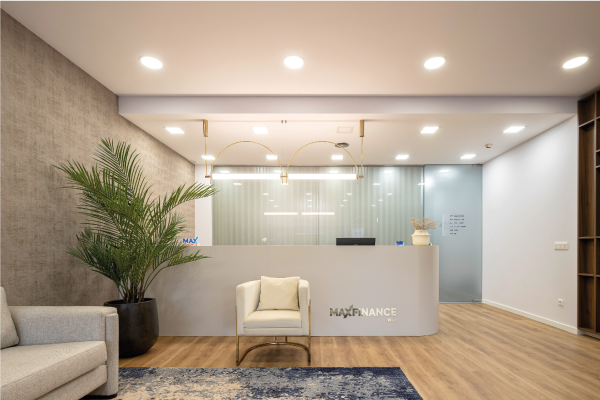 As a contrast to the atmosphere's light color palette, they have selected a rug with pops of navy blue color to lend some sober personality. That way we can highlight the chair that in an irreverent design, inspires luxury and elegance. With a velvet structure, this piece invites you to enjoy moments of rest, accompanied by the delicacy of stainless steel feet.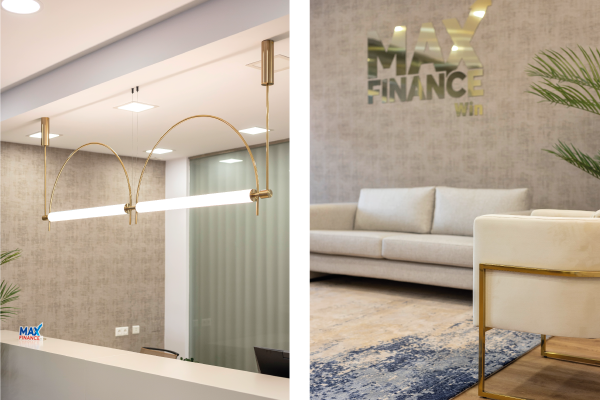 Gold is a color that is the symbol of this office's identity and for that reason it made perfect sense to be present in details, both in furniture and lighting, namely in the ceiling lamp. With delicate cutouts, this piece is one of the points of attraction in this harmonious entryway, perfectly interconnecting all the elements.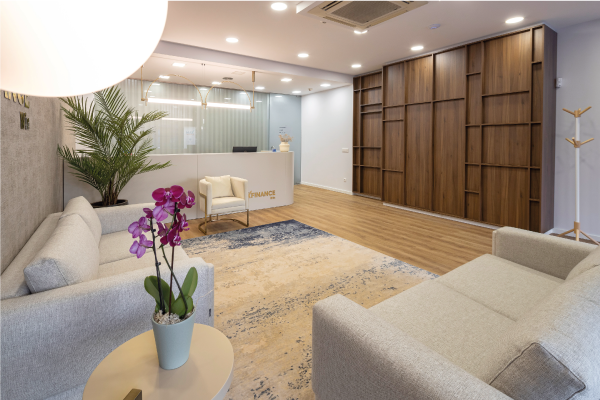 For a more in-depth storage area, they also built this shelf that gives body and completes a sophisticated and natural result to the environment. A noble finishing material, matt walnut preserves elegance in any form.
🔎 Find out more about this project here: jotabarbosa.com/projects/real-estate-max-finance-win