Porcel presents two new collections at the Ambiente Fair for the first time
The Porcel team has just returned from the Ambiente Frankfurt fair, where they presented two new collections – Empire Gold and Empire Silk – for the first time! Visitors had the opportunity to see New Spring'23 news firsthand at the event, as they were only released online later.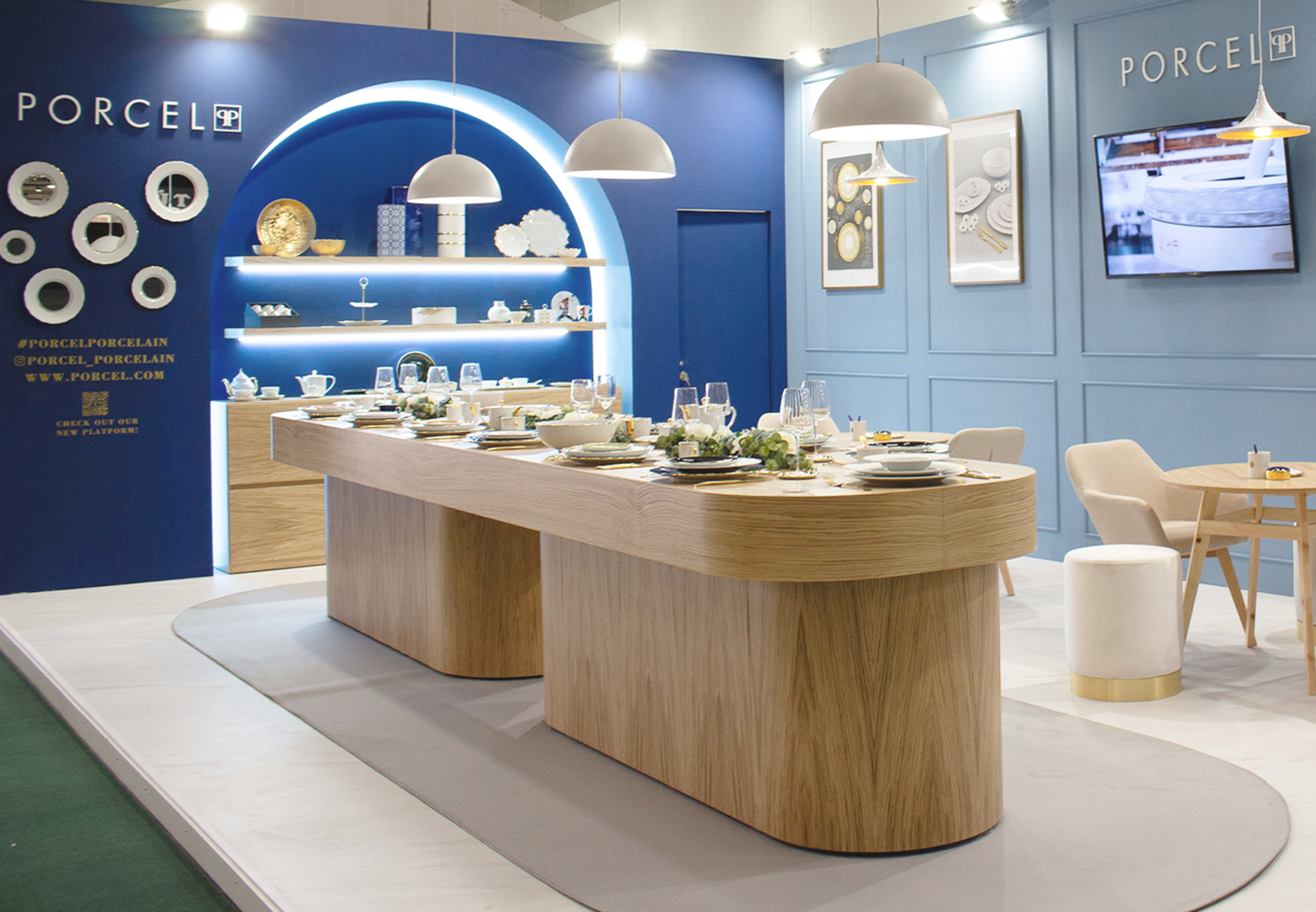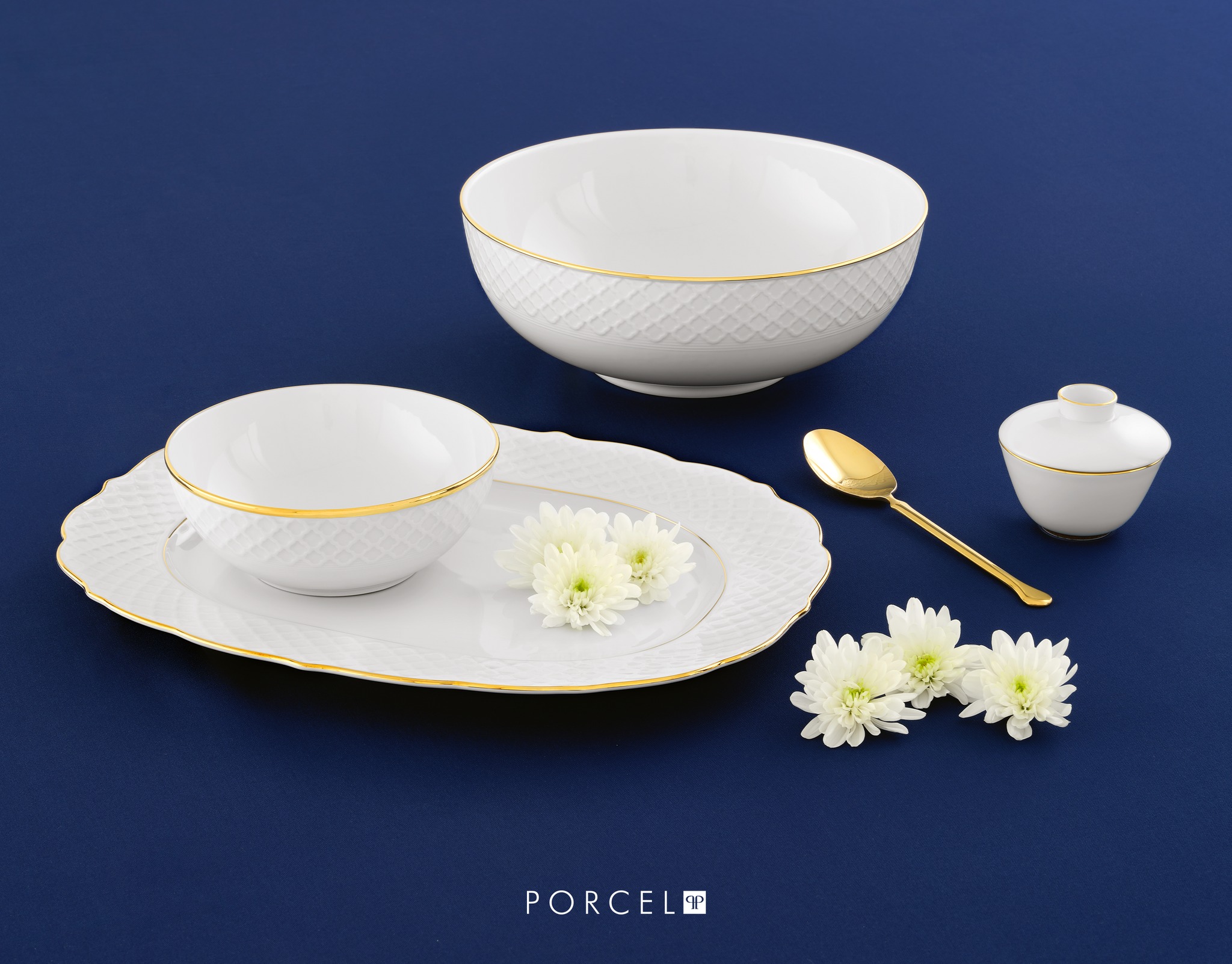 Empire Gold is a delicate collection that highlights the combination of white and gold. The luminous white surface lets the detailed pattern shine, while the manual gold engraving gives it the luxurious detail of Porcel pieces. Empire Gold's charm comes from its form. The unique texture is achieved through the three-dimensional pattern and enhanced by the glaze, creating a surprising effect.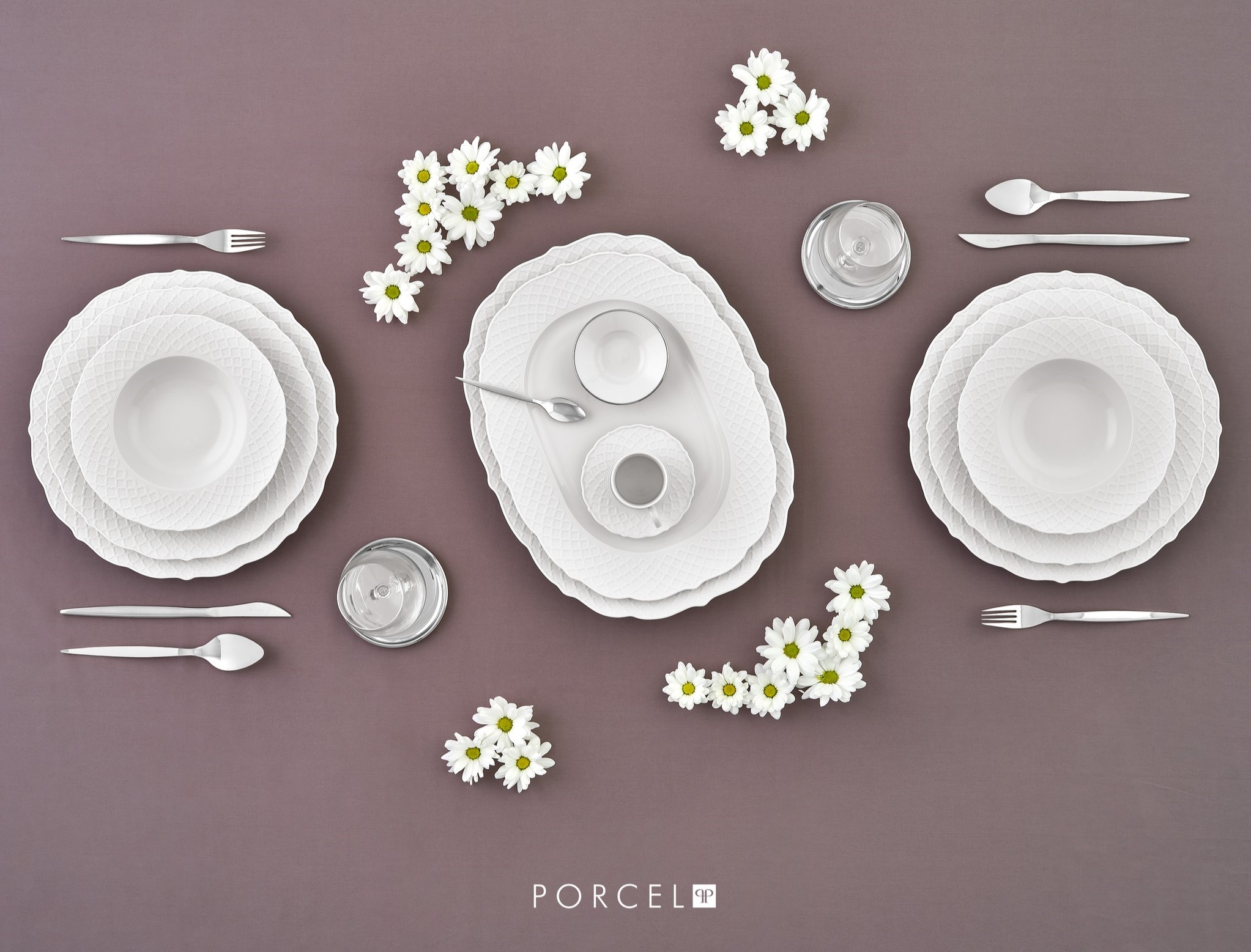 Empire Silk is the result of Porcel's desire to take the combination of tradition and innovation to a new level. Each piece strikes a perfect balance between glaze and biscuit, a novelty in the Porcel collections. The all-white look enhances the beauty and high quality of Porcel porcelain, while the detailed pattern brings life and personality to the pieces. Empire Silk is an extraordinary set that will change the way you look at white collections.
Created by Studio Porcel, these collections can be combined with each other, or with other Porcel collections.
This year, Porcel created a welcoming environment at its stand, which praised the brand's pieces not only as suitable for the table, but for the whole house. The team was satisfied with the reception of all those who visited it, as well as having been able to participate again in a face-to-face event.
🔎 Discover more about the renowned porcelain brand and its collections, here: www.porcel.pt