Glocal Collection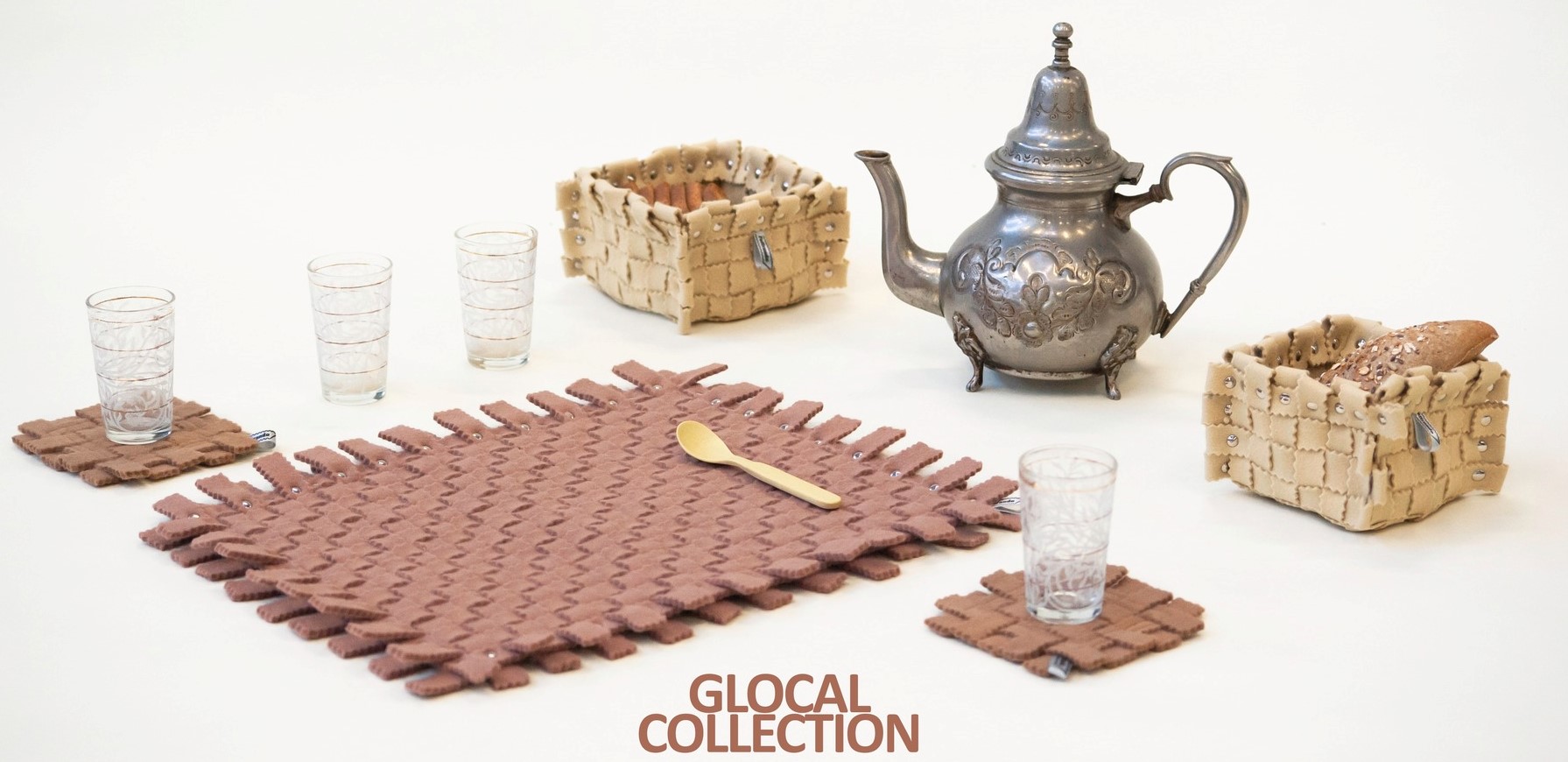 The GLOCAL COLLECTION reinforces the crossing of geographical references with personal experiences, which have identified the way Feltrando designs its felt pieces. The Mediterranean is a constant inspiration. Portuguese ceramics with a white base with blue, orange and wine decorative motifs. Traditional Roman heritage scissor chairs, a teapot, Moroccan tea, an ammonite fossil and a Berber rug. Portuguese traditions, the best felt in the world, trips to Morocco, Greece, Turkey, Spain and Italy.
The cult of the table and the house stands out, therefore, from the new BASKETS_S in Rose and Sun tones from North Africa, to the BASKETS L with the Moss and Tea greens of the Tuscan landscapes.
It is in this exchange of local cultures and global values, combined with sustainability and upcycling, that the collection and the brand's mission are defined. It is the felt and its local identity that make it unique in the global world, providing its users with comfort and well-being with a philanthropic sense of global aspiration. This is our felt and this is our way of life.
BASKET_S and SINGLES without fringe
In this collection, the cult of the table stands out for the BASKETS_S and the INDIVIDUALS without fringes. The BASKETS_S are the smaller version of our baskets from the table line. They are very practical and will bring a very original and cozy touch to your home. They can go on the table as bread or fruit baskets, combining with our other products. INDIVIDUALS without fringe are thermal insulators, as well as waterproof. Wherever you want comfort and color, the placemats pay off and can be combined with our table products, such as coasters and baskets, giving your home an original and comfortable detail.
CAMPANE
We introduced light to the GLOCAL COLLECTION, with the CAMPANE felt lampshade. It seeks to create a cozy atmosphere, through a simple and delicate form, where elegance is also the sobriety of the material, the line and the color. CAMPANE, felt shade in 3 colors: Sky, Pearl and Mint.
L and XL baskets
THE BASKET L in woven felt, embellished with two robust and elegant leather handles, where in this collection they acquire tones of Italian Tuscany, Moss and Tea. Very practical and versatile for everyday use, for going to work, as well as for a special occasion.
The XL BASKET is also made of woven felt, embellished with two robust and elegant leather handles. It is a larger version of the BASKET M, designed for the home as a storage basket.