Sara Veríssimo: A dream house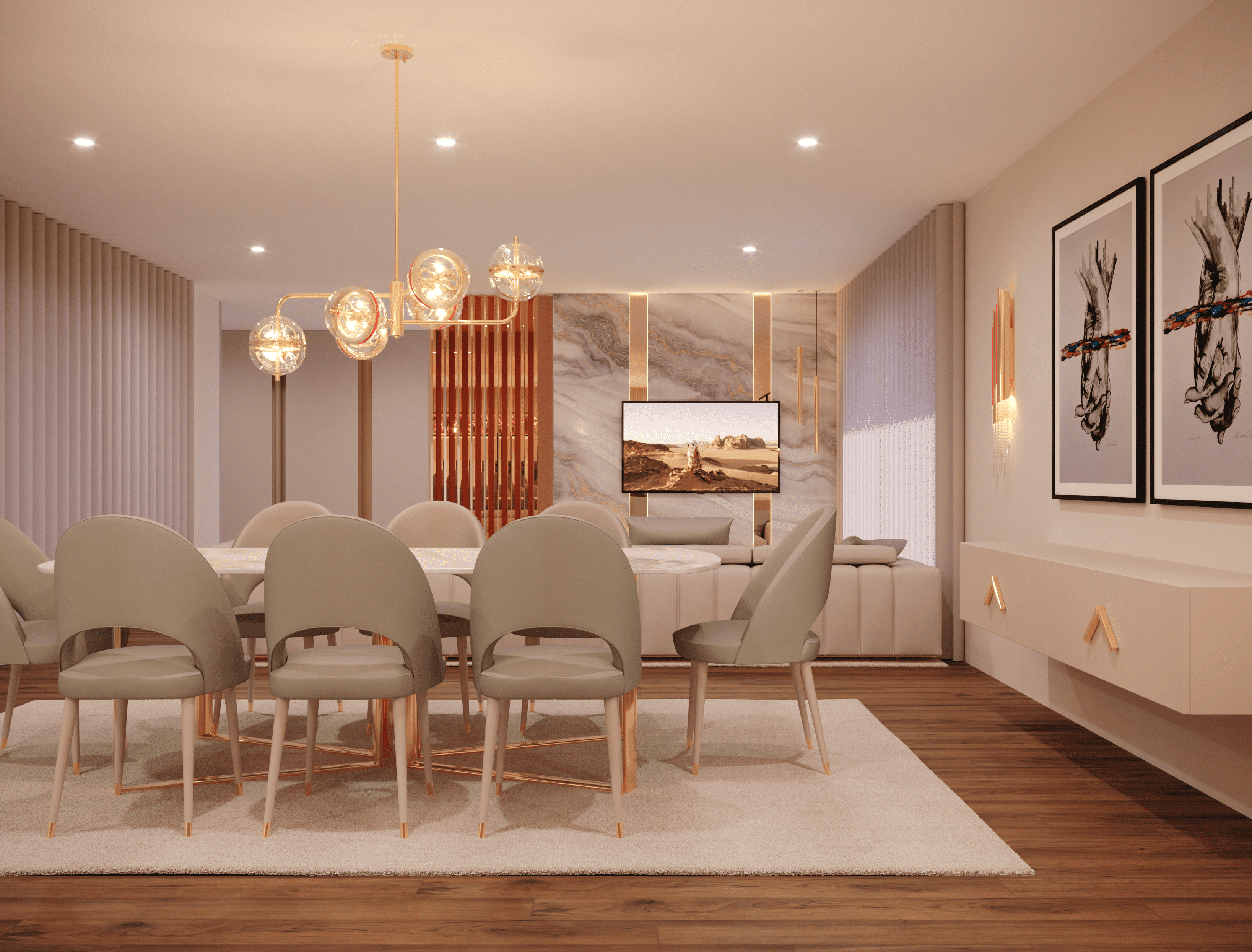 Why by Sara Veríssimo?
Because Sara idealizes, designs, plans and executes everything with a lot of love.
This villa belongs to a young couple who dreamed of their dream home. A house of modern architecture with lots of light and very large environments, so they bet on a modern decoration.
They started by idealizing all ceramics and toilets where they used materials from reputable brands, such as: florin, gessi and cielo. Still in the bathroom areas, warm tones were used to create more welcoming environments, as well as bolder colors on the walls and Ellie Saab wallpaper.
All walls have been painted with a tone of their own to help create an even more comfortable environment.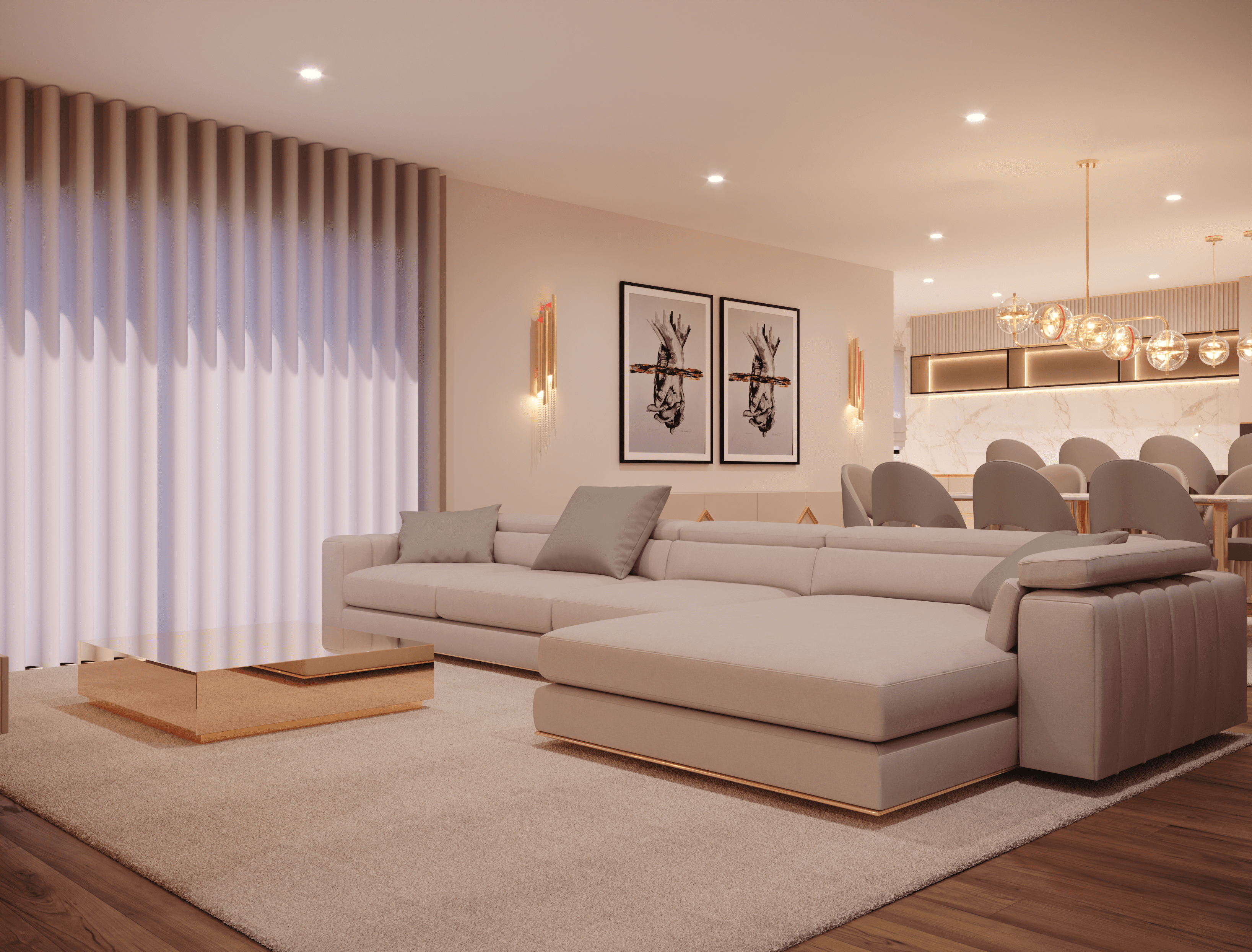 In the living room, walnut furniture was used given the natural light that the house has and thus contrast the colors. A wine cellar was also created closed in aluminum doors with grey glass and resin art was placed in the different spaces.
The sofa was designed to accompany the entire living room, we opted for a washable and comfortable Atlantis fabric combined with smooth Jacard pillows.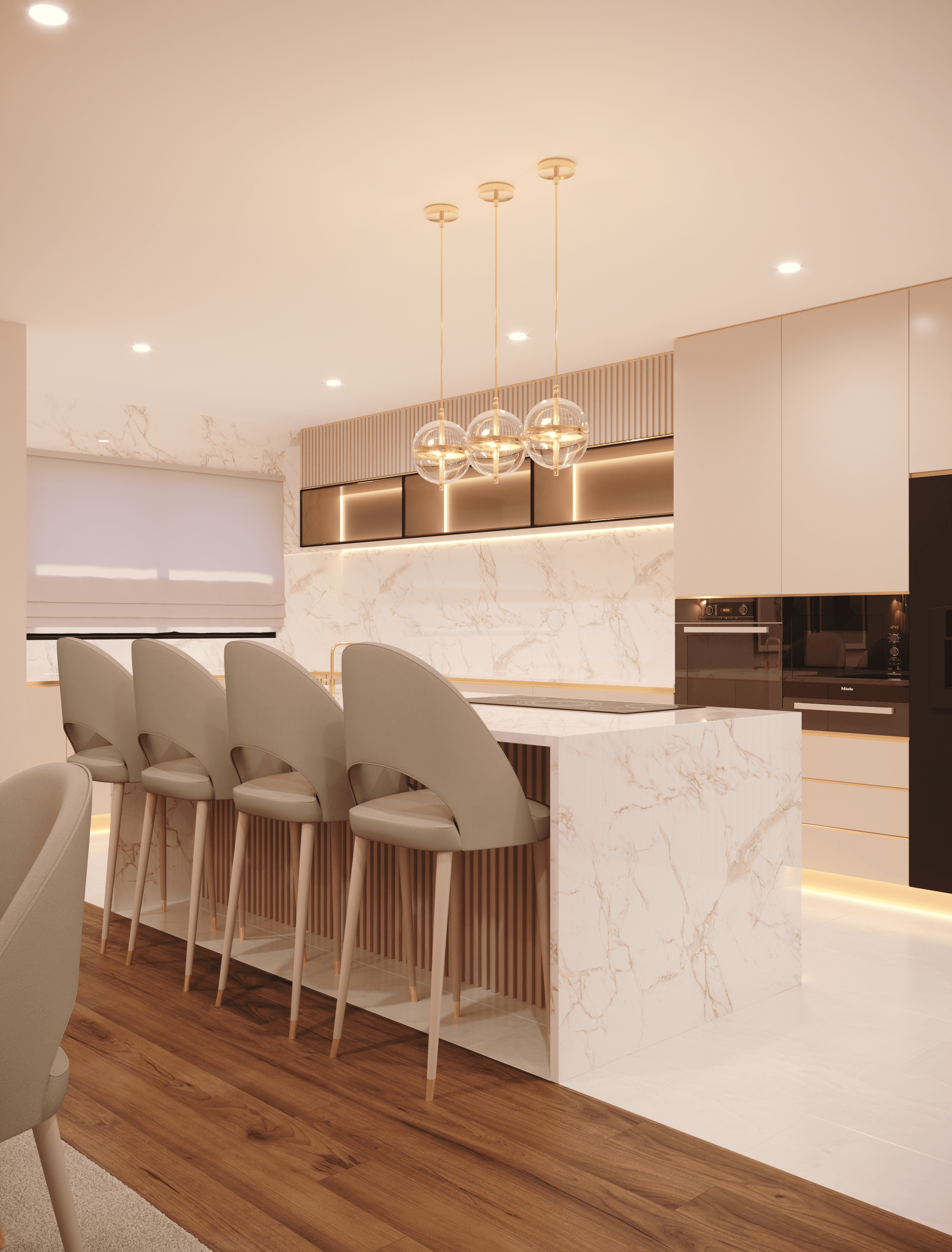 In the kitchen/dining room environment, neutral tones with notes of resin art were maintained.
To keep all the environments in harmony, in the bedroom area it was followed by the same register where the combination of colors, textures and the intensity of each element gave life of its own, especially the suite. Finally, lamps of the Castro Lighting brand and padded fabrics of the FSM Brand were used.
The next dream home by Sara Veríssimo could be yours!
Highlight "Interiors", Issue 158