Viterbo Interior Design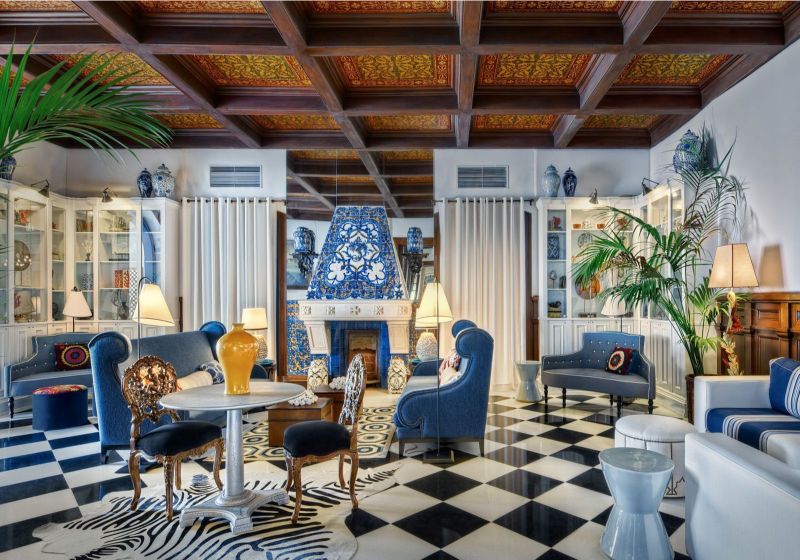 Viterbo is characterized for being an interior design firm of international reference, for the creation of timeless interiors and for the interior design of homes and hotels.
Gracinha Viterbo, interior designer responsible for Viterbo Interior Design, tells us a little more about this which is considered one of the most important Portuguese interior design and decoration workshops.
VITERBO Interior Design is led by me, Gracinha Viterbo, and Miguel Vieira da Rocha, my husband. For twenty years, we have worked together on this project to continue this company that is a milestone in interior design professionalism in Portugal and worldwide. With us, a motivated and passionate team for various facets of this profession, multidisciplinary and with a lot of experience both in the preliminary project and in its monitoring and, of course, in its execution and implementation. We do projects of all sizes and all styles in Portugal and worldwide. We occasionally work on hotel projects, but we mainly focus on private residential projects. These are interior architecture projects and high quality decoration and turn-key service. We have several departments and a lot of experience in dealing with the investment that the client wants to have, using it in the best way to enhance the space, comfort and experience of their daily lives.
Currently, what position does Viterbo take on the market?
We aim for a high segment, with highly personal projects, always with attention to sustainability, using noble materials, preferably Portuguese, but nevertheless, we work with suppliers worldwide. Always with an approach adapted to the location, the client's briefing and the Architecture.
It states that all clients have a style and that all projects have a unique interpretation. So what is Viterbo's concept and ideology?
Our mission is to have a satisfied customer first. We believe that the interior designer exists to be an asset first on the creative side and access to a whole world of this industry with a long experience of where to find exactly what the client is looking for or did not even know existed, but also in time, deadlines, coordination, technical experience, work monitoring, order logistics and delivery times. The extraordinary care with the project from beginning to end.
What inspires and motivates you daily?
What inspires me the most in this profession on a daily basis are the people who make the project possible. There is a recurring sharing. What I like most about my profession are people. Customers, project teams, construction teams, project management teams, artists, artisans, performers. Those who listen, those who learn, those who teach. It is a process of people, of wanting to do with soul and surrender. This is what I like most wherever the project is.
Tell us more about Gracinha Viterbo's exclusive subscription.
I like to listen to the client, to research and understand where it comes from, where it is and where it wants to go in this moment of change, which is an interior project. There is a certain rhythm that is gained when interpreting lives for twenty years as I already do. There are tools that I created that help me to understand how I can be an asset in the lives of my clients and how the Viterbo interior design project and my team can raise the space that is delivered to us to a level that is an idyllic scenario personalized for that one customer specifically. There is a huge delivery from me, from my husband and partner Miguel Vieira da Rocha and from all departments and teams of Viterbo Interior Design. Each project is a beautiful path. Where we all deliver and we all grow a little more, including customers.
To talk about interior design is to talk about…?
To talk about interior design is to talk about emptiness. Because it is in the void that everything begins. There is only one way: straight ahead. If we want to go fast we go alone, if we want to go far we go together. I always chose the second option.