Defontes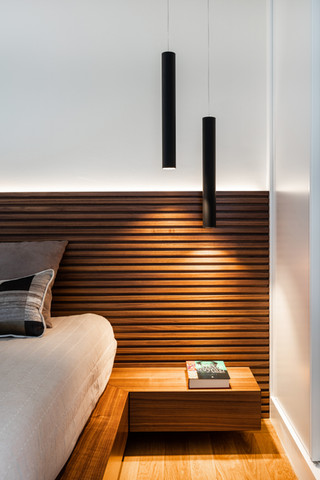 Marcelo Fernandes, Defontes Chief Administrative Officer, and Jorge Macedo, Designer of the new Hatt brand, recently launched, they tell us about the new route in terms of furniture production and the Hatt concept.
With a strong knowledge in the production of bespoke furniture and a clear understanding of modern design, how does Defontes present itself on the market?
Defontes started as a family business in a small workshop in the early 1970s. In recent years, motivated by exports and countless collaborations with interior designers, architects and national and international brands, we have acted as a reliable partner when our customers are looking for exceptional production techniques, as well as knowledge of furniture production, which comes from more 40 years of experience, combined with a clear understanding of modern design. While modern machinery has been updated with the aim of massifying the production of furniture, we strive to maintain some of the traditional joinery techniques. The company's performance is characterized by its competitiveness through versatility, creative approach to design and meticulous dedication to customers. With these interactions and a view of the market, we realized that we could have something more to add in the sector.
They recently launched a new furniture brand with features aimed at the foreign market, specifically for Central Europe and the USA. Tell us a little more about this new project.
We decided to combine modern design with the mastery of production and joinery. Hatt was born from this need to want to take modern design through the art of "knowing how to do", adapted to the reality of looking for a concept in constant evolution. We want to produce locally and, therefore, we are working with several local partners to cooperate with small businesses and industries. We want to take the local market to the global market. With a strong ecological responsibility, Hatt follows a sustainable trend. We use, for example, certified wood, whenever possible we use environmentally friendly oils, water-based finishes, recycled synthetic skins, recycled and recyclable fabrics, etc.
We are interested in our product being longlasting, in the sense that we want customers to create a relationship with the parts making them a transgenerational reference. It is a rational concept inspired by contemporary design, but highlighting Portuguese carpentry. Globalization has democratized the product and the design, also transposing this reference in our pieces and, knowing that there is an increase in the demand for personalization, we allow the user to have certain customization options at his disposal.
How would you define these two brands?
Defontes is a company that shares a broad operating strategy, both in terms of production and project management. We focus on a multi-sensorial experience of design combining materials and techniques, being able to develop from limited editions to a new complete collection for Brands and Interior Designers. Hatt is based on its own language that seeks to share our vision of design in which the function gives rise to an attractive purity.
What is the concept of Hatt?
Hatt is an attitude! Search for new forms of living, challenging users and their needs. We explore the shapes that are familiar to us in products that merge in space, developing solutions that go beyond the ordinary, through an evolutionary, timeless and authentic design. Our products reveal themselves in their versatility in a technological age and in the experience they establish with the user, in a continuous process of discovery. Functionality, movement and materials are the language we choose to achieve a new dynamic. The different interactions of day-to-day have the contours increasingly blurred, sometimes overlapping … Hatt believes that, accepting this new social and cultural construction, technology, leisure, work and comfort stimulate a movement that develops authentic products, reformulating the design intervention.