Antarte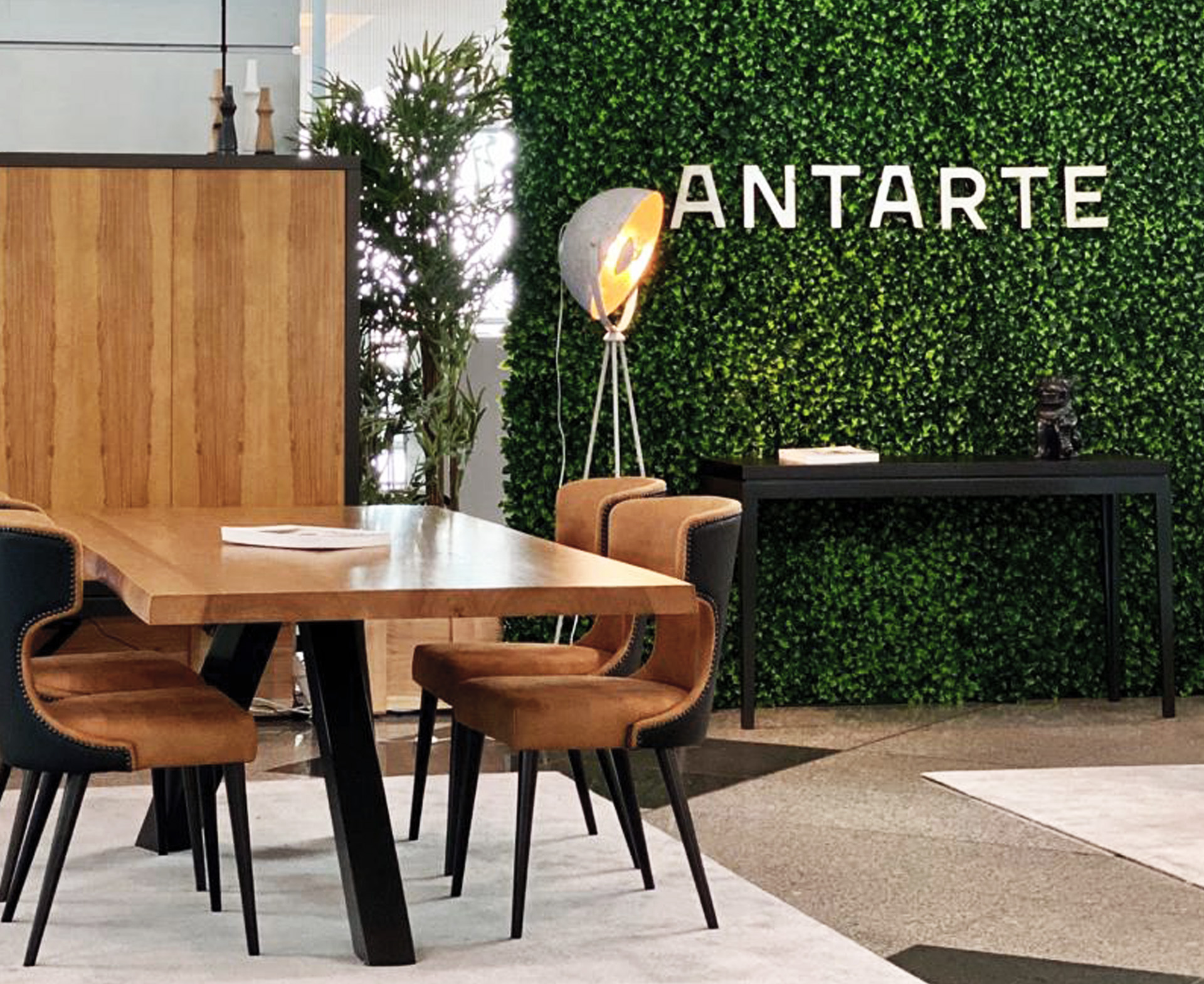 Mário Rocha is the CEO of Antarte, a leading Portuguese brand in the trends of furniture and decoration in Portugal. It states that furniture is in his DNA and it is working with this brand that is happy.
Antarte is a Portuguese brand, leader in furniture and decoration trends in Portugal. Tell us a little about the birth of Antarte.
Antarte was born in 2000, dedicating itself initially to antiques and art. And it was precisely from these two areas that the Antarte brand was born, which ends up being a fusion between the word "antiquity" and the word "art" – Antarte. In the meantime, we have been making our way in the furniture and decoration sector and, of course, due to the market and customers' own demands, already with a clear commitment to more modern and elegant products, but always with the quality that has us featured.
What currently inspires and motivates you daily?
I think Antarte is what motivates me daily. Having created a brand from scratch and seeing it reach where it is today, can only motivate me to always want to do more and better. Furniture is undoubtedly in my DNA and it is working on this brand that I am happy, that I grow personally and professionally and that can only inspire me every day.
Initially aimed at antiques and art, today Antarte bets on innovative lines and modern design . So, what position does the brand take on the national and international market?
We really started to restore old pieces, but with the birth of Antarte, I think that the path directed towards the products of more modern lines was traced, either by imposition of the market or also by the customers themselves who ended up defining a little our path.
Today, Antarte is clearly a leading brand in furniture and decoration trends, respected nationally and internationally and known for its premium positioning. It is to maintain these quality standards that we work daily.
After, in 2019, renewing the logo and launching a new online store, Antarte now opens the first concept store inspired by Feng Shui in Leça da Palmeira. Tell us a little more about this new project.
It is part of our strategy to evolve and create new ways of communicating with our customers. It was in this terms that the Feng Shui Concept Store emerged and is included in the plan to open new stores that we have been developing. This specific store is located in Leça da Palmeira, next to another store that we have in this area and has filled a gap regarding this specific concept. With 750m2, divided over two floors, it is a unique space with this concept, which is distinguished by the creation of design and decoration projects inspired by the principles of the Feng Shui philosophy, based on the harmonization of spaces and environments in order to allow the power circulation. Especially at this time that we are living, it seems to me that this store appeared at the right time, since we spend more time at home, we become aware of the importance of creating harmonious and peaceful environments around us.
During the pandemic period, Antarte managed not only to keep the company working without resorting to lay-off, but also increased the turnover of its online store by 300%, created stock for the 5 new stores to open this year and launched 3 new collections. What was the strategy used?
Yes, we are very satisfied with the way Antarte has been facing these recent times. We cannot say that it has been easy, but we have been able to readjust our commercial strategies and above all we have kept ourselves closer to our customers. That is what we did, essentially, at the time of the first wave of this pandemic. We realized that we had to invest more carefully and effectively in our online space and take the opportunity to develop new products and create stock for the new stores that were expected to open by the end of the year. Considering the results obtained, we are certain that it was the best strategy to adopt. However, we are aware that this is a long way and that the difficulties are not over yet, but we are committed to overcome them with the help of the entire team of employees and, therefore, we believe that we will be successful.