Cátia Matias
Cátia Matias
What lead you to follow the decoration/architecture world?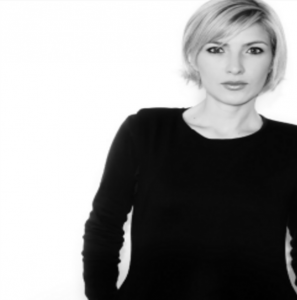 Ever since I was younger, maybe from the time I was 14, that I've always had that intention based in the interest and preference for spaces, design, experience of houses and cities. I had all the support from my family to study in Lisbon even before enrolling in the university, which increased my wish to live there.
In your opinion, what are the most important elements in a design/architecture project?
The combination of respect of the involvement and project goals in accordance with the client's request, settling the project in my particular and own vision of it. Being that today my activity is mainly focused in interior architecture in Moverel Contract.
Where do you find inspiration for your projects?
A lot in trips, speciality fairs and in experiences and little details in daily routine.
How do you develop your creative process?
This phase starts always with a first approach and brainstorm with the client, thereof the careful analysis being run to the involving and the objectives of it. After defining these variables, I develop together with the team from Moverel contract the concept of the project, selection of materials and design of parts so that we create a first presentation for the client, who we always involve in the whole process.
Do you prefer any specific decoration style or do you work with several styles?
The styles, obviously vary a lot, depending on the type of project, client or market. In our portfolio we have diverse pieces for interior spaces such as private houses, hotels, hospitals, courts, airports, schools, etc… so I can't only focus on a given style or trend to execute the projects.
What type of project do you prefer and why?
The kind of projects where I can have the freedom to create a concept from scratch in all the aspects and deliver excellence.
From your point of view, what's in and out nowadays?
In, the revival; Out, the opulence.
What is your brand image, in other words, is there any color, detail or item that you always use in your projects?
Due to the diversity of the projects in which we get involved, it isn't always easy to leave a representative outline which we can call brand. I prefer to define it as quality and excellence of the projects, set in a great proximity with the client.