Anabela Moreira
Anabela Moreira
"The furniture industry is increasingly avant-garde and qualified"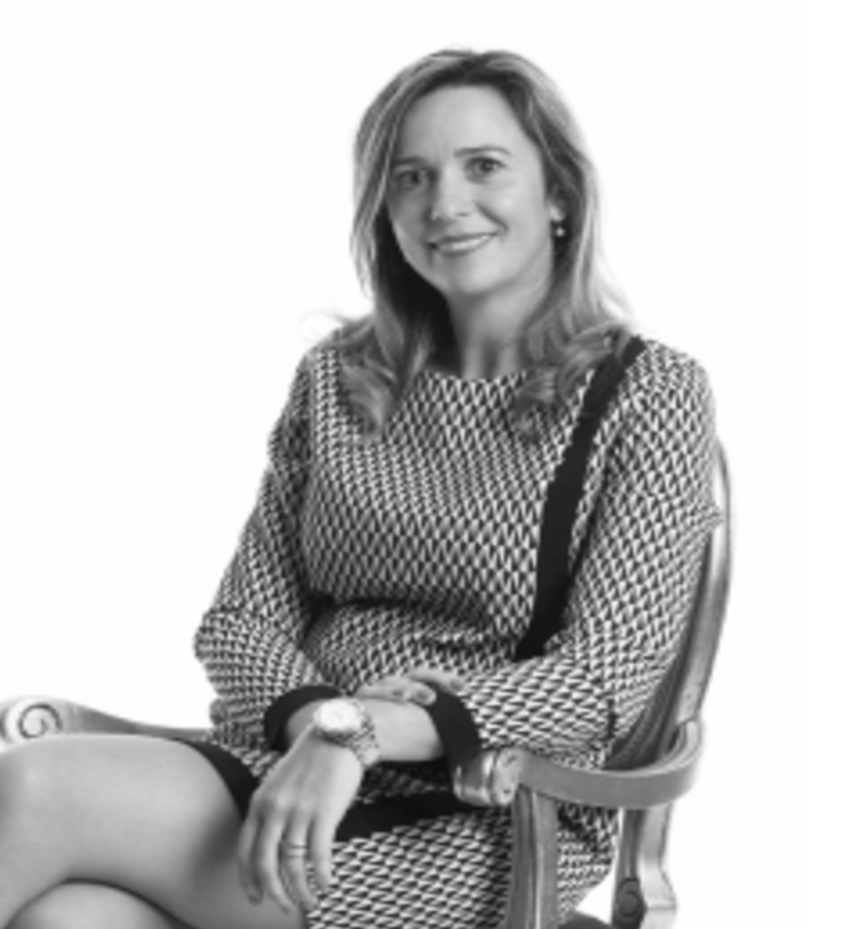 What led you to follow the decoration/architecture world?
I think the Universe conspired to make me a interior designer. I say this because, ever since I was little, the surroundings where I grew up were already connected to creation and production: my parents were manufacturers and as for me, when I wasn't at school, I was playing in the factory amongst furniture and materials.
Soon I started asking about all the processes and found myself completely fascinated with the possibility of creating, transforming, changing…. Complement the creation
of furniture with the respective and contextualized decoration is, no doubt, my vocation.
In your opinion, what are the most important elements in a design/architecture project?
The most important always, regardless of the project, is that the client sees himself in it! Of course that this is a process that forces a detailed and efficient exchange of ideas so to materialize what the client has in mind.
After defining the concept it is crucial to propose, within the same, innovative and different ideas that join aesthetics and functionality.
Where do you find inspiration for your projects?
My biggest source of inspiration is the client! Knowing that someone waits of me something unique and surprising is, in itself, inspiring. In the daily life there are also very simple things that automatically turn on the creativity switch.
Besides that, visiting a museum, watch a movie, travel to culturally rich countries… all that is baggage that enriches us, that inspires us and allows us to be in constant mutation.
How do you develop your creative process?
Firstly, it's necessary to define between the client and me a conceptual line. From that, with the definition of what's asked for and the request defined, we have to chose in detail the materials and make a prefect marriage between the space, the furniture and the decoration that goes along.
After this process is completed, it's essential to do a rigorous follow up of the production and transformation to finalize the step with success and, last but not least, assure the compliance of the deadlines.
Do you prefer any specific decoration style or do you work with several styles?
It is obvious that those who work in this area always have a preferential style, the one which they most identify with. However, what enriches us, as professionals, is having the ability to think "outside the box" and do works of excellence in any decorative tone, being therefore extremely important to prioritize always the personality and individual taste of each client.
What type of project do you prefer and why?
I like every project that are presented to me because all of them represent a challenge both for their uniqueness and also due to the expectancy created around the same.
It gives me extreme pleasure to decorate and make functional commercial spaces but I have a particular taste for turnkey projects…. I find delicious being able to choose/change/restore a whole house from the kitchen until the bathroom, along with communal areas and bedrooms. It's gratifying to see the reaction and the happiness of the clients when they see the changes.
From your point of view, what's in and out nowadays?
It's In the Furniture Industry, which is increasingly avant-garde and qualified. It's Out the lack of originality and authenticity.
What is your brand image, in other words, is there any color, detail or item that you always use in your projects?
There's no specific brand mark that I put in my projects but I confess that all of my works are marked by innovative furniture that surprises by its peculiarity.
In the area of decoration, the textiles amuse me a lot… choosing patterns and textures and combining them in a harmonious and unexpected way may be considered one of my trademarks. Those who work with me (clients and collaborators) identify easy and quickly my works and although they are all different, our essence is there!