World Navigator – A Luxury Cruise Expedition by OITOEMPONTO
The development of decoration projects for luxury cruises, in partnership with the operator Atlas Ocean Voyages, is one of the most recent challenges of the OITOEMPONTO studio.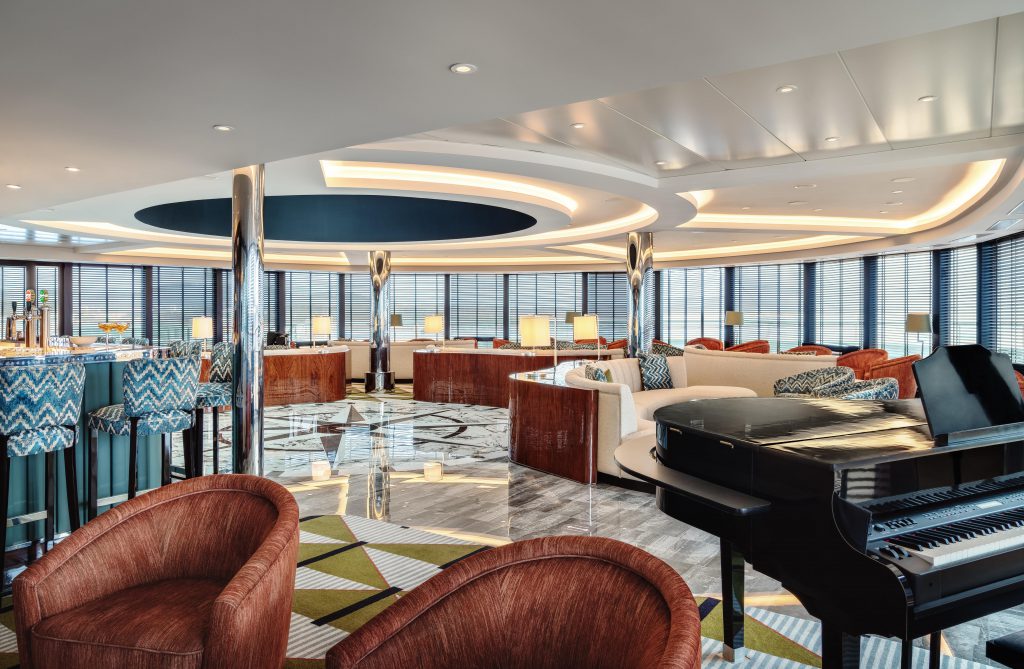 In 2019, the OITOEMPONTO studio received an invitation from Mário Ferreira to carry out the decoration project of a luxury adventure cruise – the World Navigator. Aiming to revolutionize the usual offer within the Expedition Luxury Cruise segment, this small but grandiose ship, intended for only 196 passengers, took 2 years between the initial iron structure and the delivery of a luxurious decoration project, totally exclusive.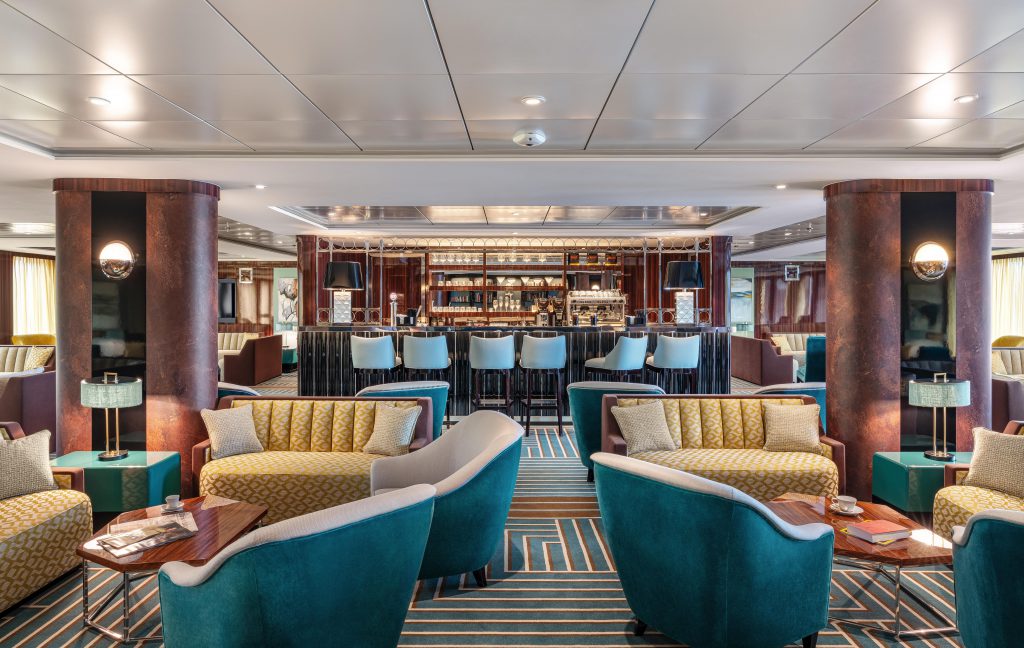 The decoration had to meet two demanding objectives: ensure the elegance and comfort of the design, without compromising the safety and strength of the materials.
Harking back to a time when travel was synonymous with the classic gracefulness of a tuxedo and a long dress, the deco influences are evident, even if combined with more contemporary furniture solutions.
The polished dark wood panels highlight the super glossy effect we recognize in maritime decorations, but contrast with the abstract patterns created by the atelier for various carpets and upholstery. All the furniture was designed based on an exercise in research and style that would fit into an environment dedicated to nautical adventure.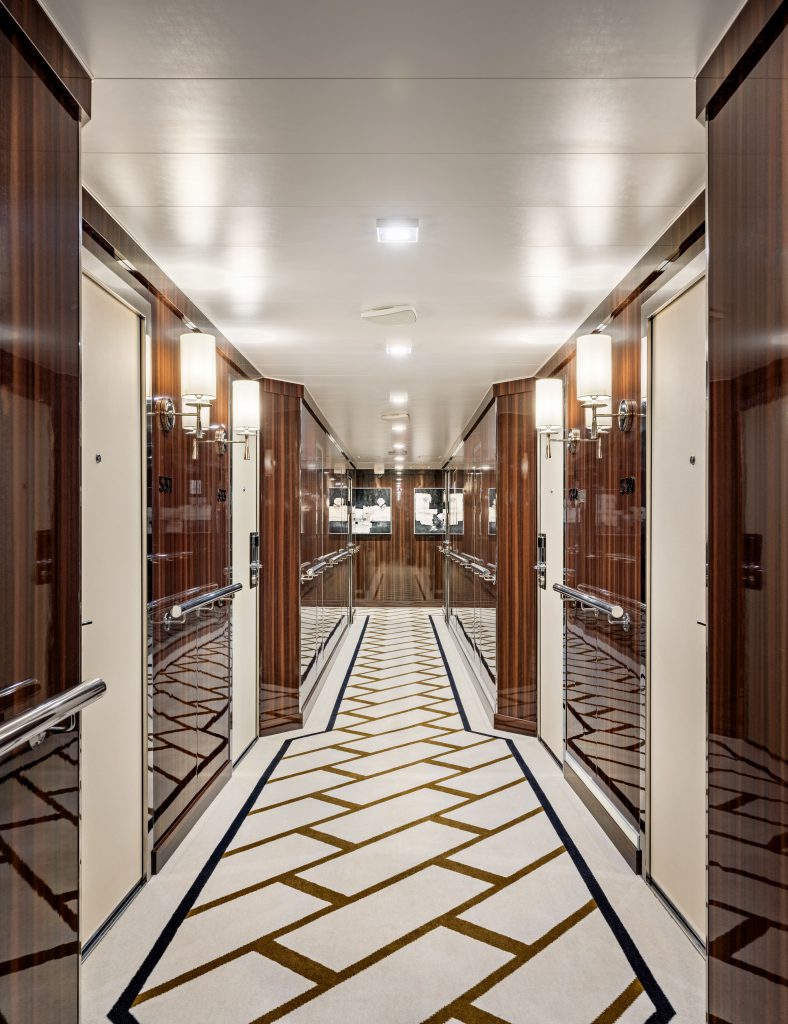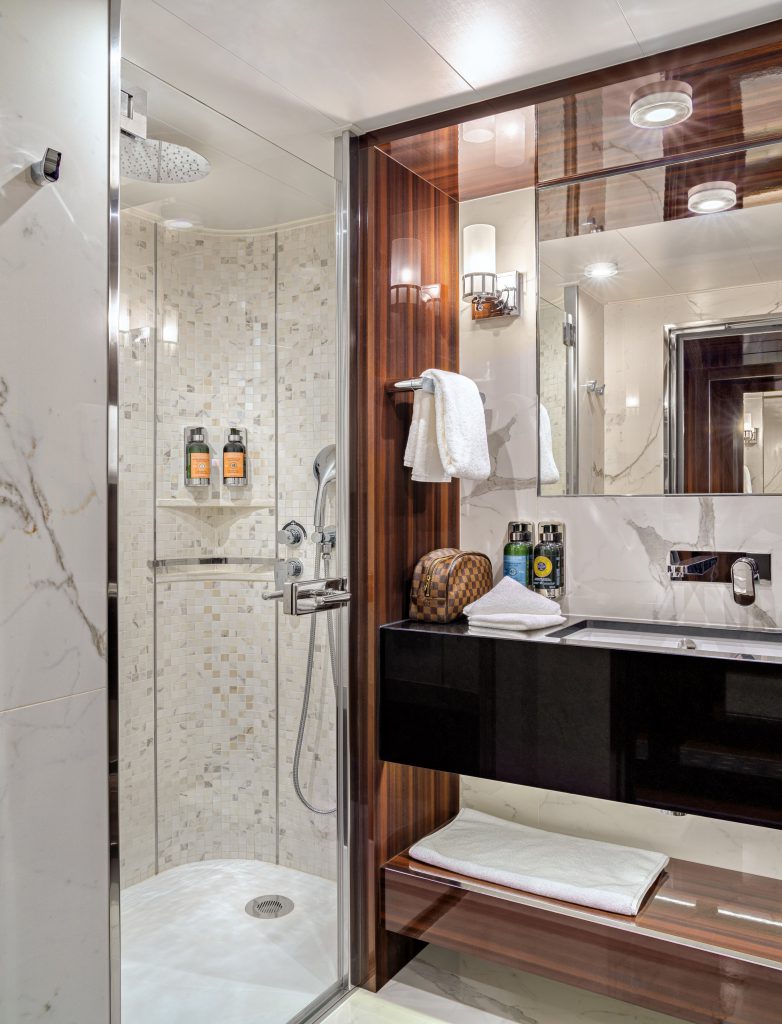 Marble also appears as a counterpoint of elegance associated with velvet and polished metals.
Aimed at a very demanding customer who seeks a casual approach to luxury adventure without ever compromising on exceptional service, World Navigator's 98 staterooms offer a wide variety of ambiences across the six decks. Suites, auditoriums, restaurants, fitness studio and an L'Occitane Spa are some of the complementary services available.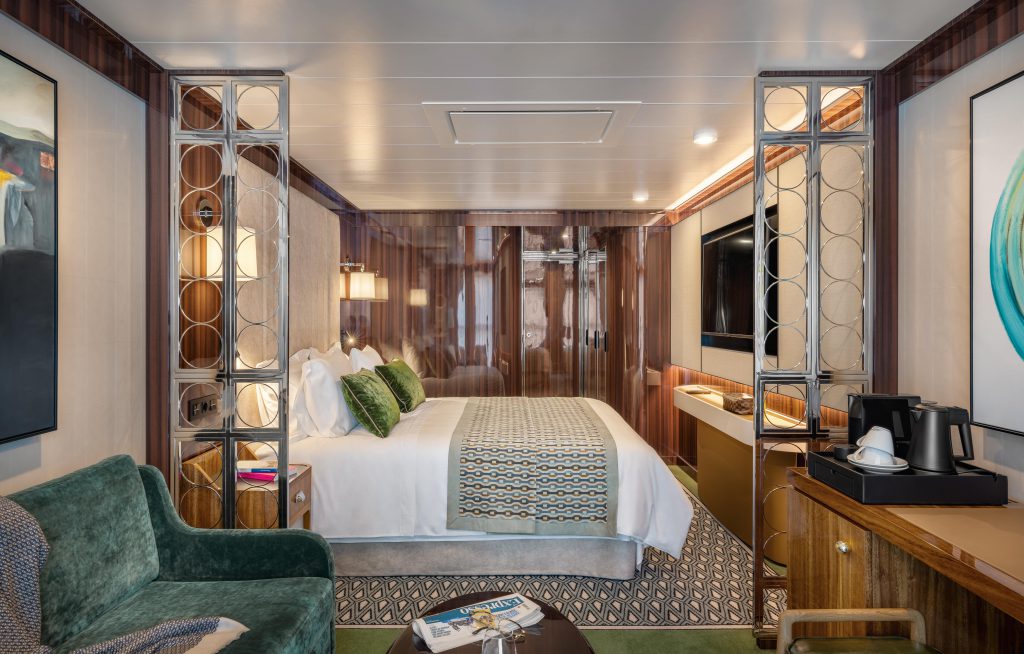 Sailing since July 2021, World Navigator served as a trial for the studio to launch into the development of new projects in this area.
This will be followed by World Traveller, a new 100-cabin luxury cruise ship inspired by the Italian Dolce Vita of the 1950s.
Construction began in July 2020. The launch is planned for September.