Banak (Importa) renews its corporate image and says goodbye to its nickname
The natural furniture brand renews its visual identity with an image change that affects its name.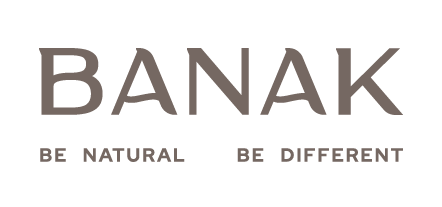 Banak is the name of a wood that indicates the tropical origin of the noble materials that the Spanish decoration brand uses for its furniture. BANAK is now the official name the company uses, leaving behind the composite name Banak Importa and the salamander that has characterized its logo for the past 17 years.
A change of image that inaugurates a new and successful stage for a brand with over 40 years of history and that in the last decade has expanded in the Iberian Peninsula, with the activation of over 100 points of sale in Spain and three in Portugal (Lisbon, Porto and Algarve).
Banak's rebranding responds to the need to modernize its visual identity with a sophisticated and minimalist image, reflecting a style that has been able to adapt to new trends thanks to its constantly evolving eclecticism.
A NEW LOGO AFTER ALMOST 20 YEARS
The new Banak logo does not use any existing typography and was designed exclusively for Banak, like each of its furniture. According to Ruth Ross, Marketing Director at Banak "The morphological and stylistic changes that were made were not based solely on aesthetic criteria. During the creation process, the creative team carefully studied every detail, arriving at this logo that shows the evolution of the brand and the fidelity to our essence that has made us unique and different from the rest. The new image chooses to incorporate the values "BE NATURAL" and "BE DIFFERENT", two attributes that are part of our DNA".
THE NEW BANAK WEBSITE
Banak's new era began in May with the launch of the new website www.banak.pt which coincides with the renewal of its visual identity. A new platform that will become a reference in the world of decoration and interior design.
ABOUT BANAK
Banak is a natural furniture and decoration company that since its birth over 40 years ago, has remained true to its essence and the goal of achieving well-being in people's life projects. Through its comprehensive Banak360 decoration projects led by its team of interior designers available in each of its stores, Banak has brought its modern and sustainable style to over one million homes throughout its history.
Follow the brand on Instagram at @banak_pt