HOME TEXTILES PREMIUM DA …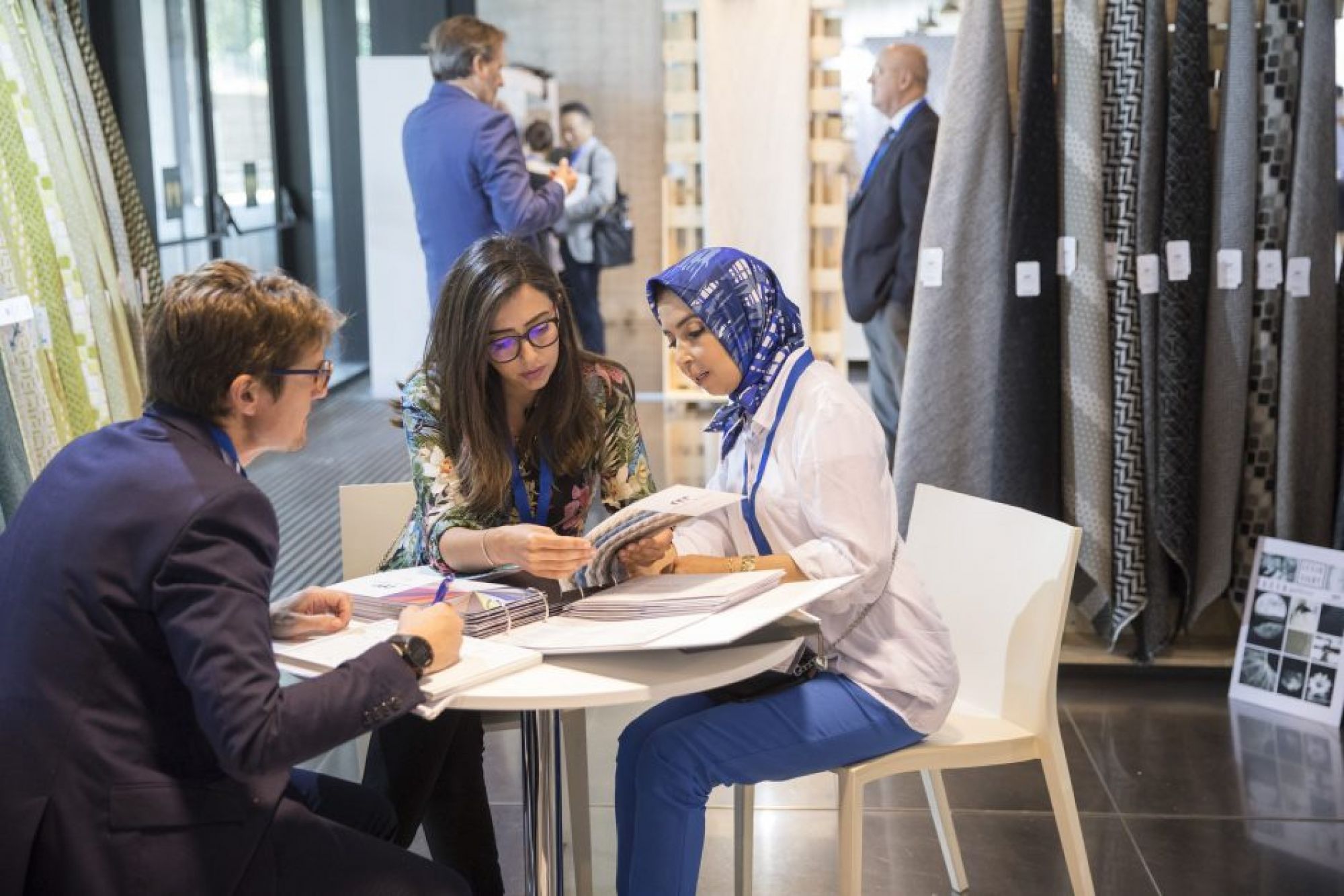 Buyers and specifiers from 35 countries should visit Textilhogar's Home Textiles Premium 2019
Textilhogar's Home Textiles Premium is stepping up its commitment to boosting international trade in the industry. The fifth edition of the fair takes place soon, from September 11 to 13, at "Caja Mágica" in Madrid, and organizers have confirmed that a significant number of international buyers and specifiers from 35 different markets on the five continents will visit the Event.
They are professionals with substantial purchasing power and ability to influence the purchase in the contract sector and were selected as part of the International Guest Buyer program of the fair, coordinated by ATEVAL - Home Textiles of Spain and supported by IVACE International and ICEX .
The goal of the program is to open international markets for the 'made in Spain' offering on display at Textilhogar's Home Textiles Premium and, in doing so, boost exhibitors' businesses in countries that are the industry's main target markets. The response of international buyers was very positive, with professionals from the following countries confirming their visit: Algeria, Argentina, Armenia, Australia, Austria, Azerbaijan, Belgium, Bolivia, Canada, Chile, Colombia, Costa Rica, Croatia, Republic of the Czech Republic, Dominican Republic, Ecuador, Estonia, France, Georgia, Greece, Hungary, Italy, Japan, Kazakhstan, Lebanon, Mexico, Morocco, New Zealand, Nigeria, Poland, Russia, Saudi Arabia, South Africa, United Arab Emirates and United Kingdom.
For companies that display, this is a very attractive delegation of visitors as it includes retailers, upholstered furniture manufacturers and shopping heads at major companies and specifiers (architects, decorators and interior designers) in the main design consultancies with links to the textile trade interested in making contacts in the contract sector.
Representatives of the various international media should also visit and see for themselves what has become the main textile fair for the home, decoration and upholstery that takes place in Spain. Journalists from Italy, Colombia, Kazakhstan, Lebanon, Mexico, Portugal and Russia confirmed their presence at the fair, courtesy of an initiative also coordinated by ATEVAL - Home Textiles of Spain.