GROHE opens Lisbon Experience Center
● GROHE opens first showroom in Portugal, in the city of Lisbon.
● 390 m² space with 6 environments, virtual reality and training center provides unique experience to visitors.
● GROHE Lisbon Experience Center aims to contribute to changing behaviors towards a more conscious and sustainable consumption of resources.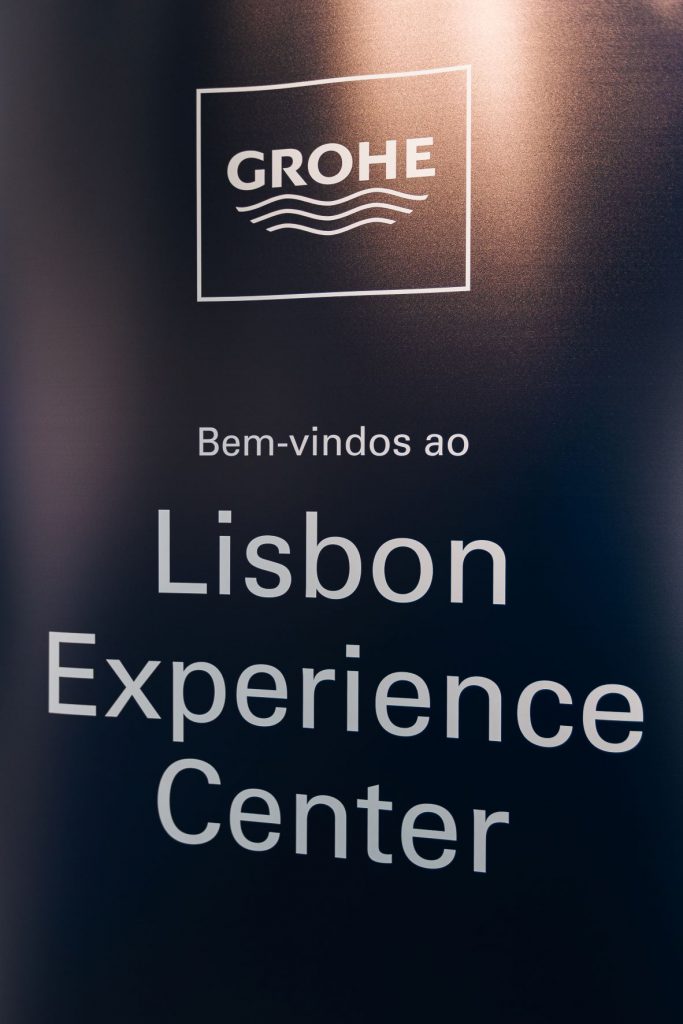 With the opening of the Lisbon Experience Center on September 22, the German company GROHE – world leader in complete bathroom solutions and kitchen accessories owned by the Japanese group LIXIL – launches a new concept in Portugal. In the GROHE showroom in Lisbon, visitors (from end consumers to commercial partners, installers, decorators, interior designers, architects, developers or builders) have the opportunity to interact with the extensive GROHE portfolio throughout the various environments, and experience – in a unique and interactive way – the "Pure Freude an Wasser" (Pure Water Pleasure) with GROHE sustainability, design and premium technology. This new GROHE platform aims to contribute to help change the public's behavior towards a more conscious and sustainable consumption of resources.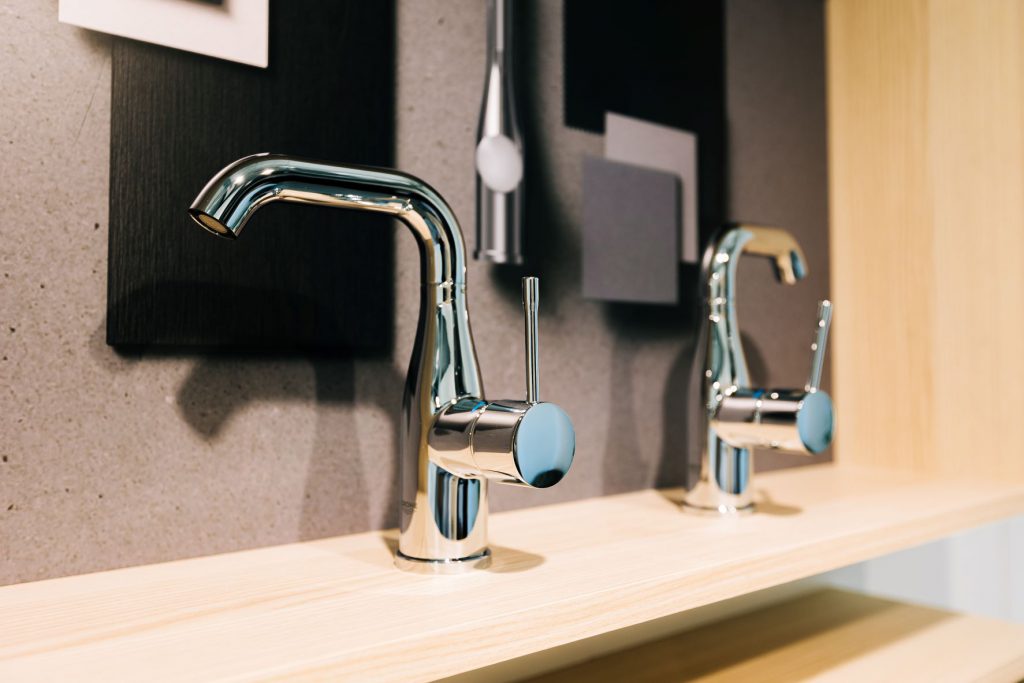 The GROHE Lisbon Experience Center is located south of Parque das Nações and next to the Tagus River, in the luxury urbanization Prata Riverside Village (development designed by Italian architect – and Pritzker Prize winner – Renzo Piano). With 390 m² and six environments where around 350 products from 28 families are on display, a large part of which are functional, the GROHE showroom provides a unique experience, with suggestions for environments with contemporary lines and sustainable solutions from the brand's main bathroom and kitchen collections. At the entrance, visitors are greeted by the stunning AquaSymphony shower head with eight outlets. To the left, GROHE offers its portfolio of filtered, chilled and carbonated water systems, perfectly integrated into the GROHE Blue Pure kitchen faucet. In the central area of the space, you will find the GROHE kitchen sink and faucet collections, where you can savour unique moments in contact with guest chefs, who will use GROHE Red (a system that delivers boiling water directly from the faucet) in the live kitchen to prepare delicious dishes. The SmartBox wall, meanwhile, is home to the multitude of sustainable single-lever, thermostatic or SmartControl solutions you can choose from for the bathroom, together with the GROHE universal concealed element. While the GROHE SPA ranges appear in a more exclusive context, being experienced in an atmosphere of luxury, refinement and well-being. And a detail of paramount importance among the sustainable features of the space itself: the showroom consumes water responsibly by reusing it.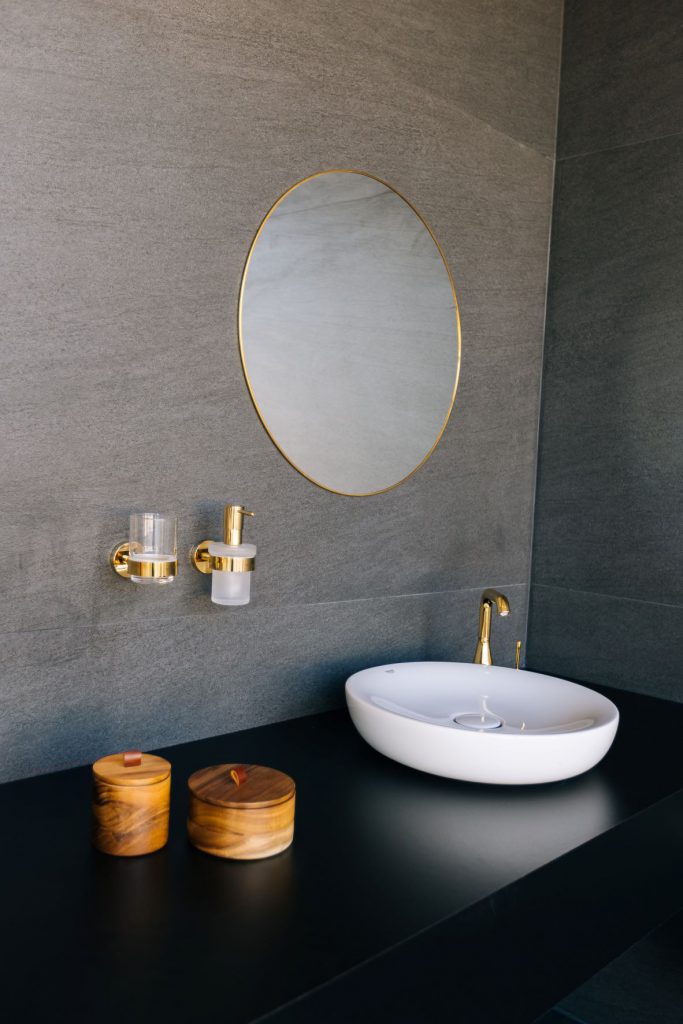 Thanks to the virtual reality equipment, which integrates digital content with physical products ("figital"), in the GROHE Lisbon Experience Center it is possible to contact with a multitude of solutions and combinations, and interact with the GROHE X hybrid communication ecosystem: the first digital content hub created by a sanitary industry brand. The end user receives a premium service at the Lisbon Experience Center, where he is accompanied by professionals who advise him and provide him with a list of the GROHE partners closest to him, where he can purchase the products and solutions he has tried out in the showroom. GROHE also provides a training center where they will provide technical support to installers and distributors, including on new products, supported by a multi-purpose room where events such as practical product installation training, meetings and more can be held.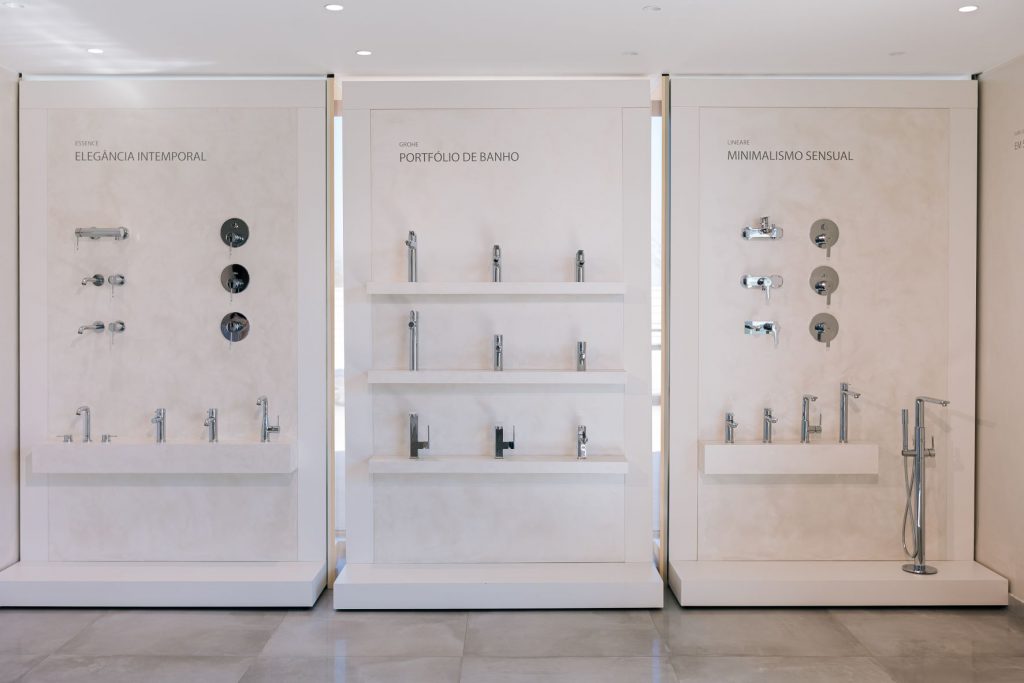 This is the sixth GROHE Experience Center in Europe (following those in Germany, Belgium, France, Italy and the UK). For Jonas Brennwald, Leader at LIXIL EMENA, "The pandemic was an accelerator for digitalization. With the GROHE X digital experience hub, we created a virtual environment where we could continue to interact with our customers." But "the future of customer experience has to be hybrid, and experience centers like the one in Lisbon play an important role. The relationship with our partners is based on physical experience with our products and personal connections. Having the perfect balance between digital and physical exchange allows us to create a truly customer-centric experience.
Bruno Borges, Leader Commercial Portugal, LIXIL EMENA, adds that "the new Experience Center will provide our partners and customers a greater and better interaction with the brand, through the experience of products integrated in environments, digital media with the extended portfolio and the customer support service that we will provide".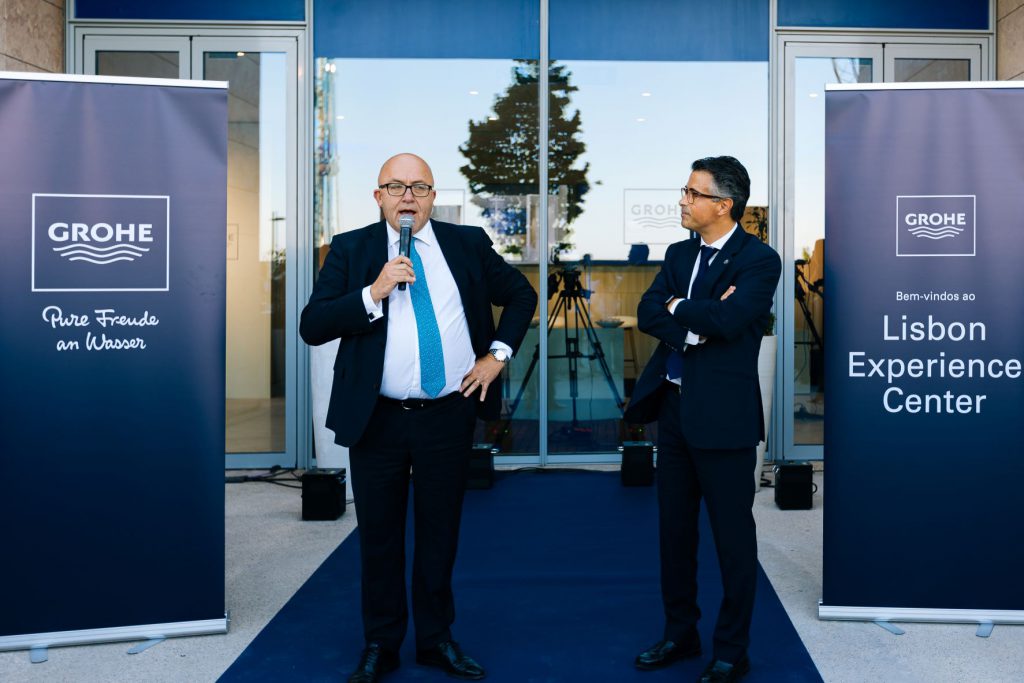 The GROHE Lisbon Experience Center – located at Rua A, Lote 1, Lojas 1 e 12 in Prata Riverside Village – is open Monday through Friday from 10am to 7pm, and on Saturday from 10am to 2pm. We look forward to your visit!