Fenabel celebrates 30 years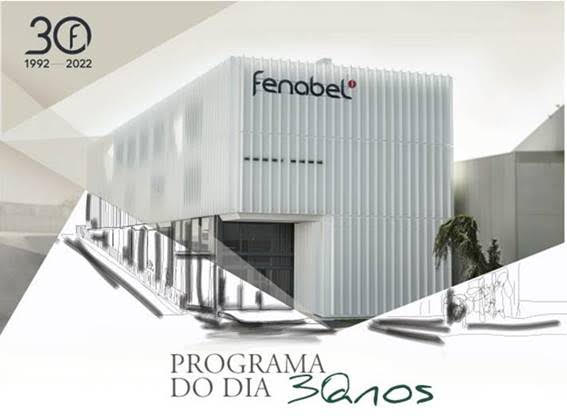 In the year that marks the thirtieth anniversary of Fenabel, the company opens its new facilities in Rebordosa, Paredes. The celebration of both events will take place on June 17, 2022 and will be attended by the Mayor of Paredes, responsible for the unveiling of the inaugural plaque. Elements of local entities as well as members of organizations such as: IAPMEI, APIMA, AICEP and AIMPP will also be present.
In addition to the entities mentioned above, the event will be attended by Fenabel customers who flew from the 4 corners of the globe to mark this moment. A unique event, in which the organization opens its doors to the community and main stakeholders and makes the production unit known.
Therefore, and if you are interested in covering the event and attending the commemorative dinner, please confirm your presence by replying to this email.
About Fenabel, S.A.
Fenabel presents itself as a specialist in the manufacture of furniture, specifically, chairs. We are committed to a unique and contemporary style, which combines manual skill, attention to detail and cutting-edge technology, with a culture of constant innovation. These characteristics translate into our brand image, in which every detail makes a difference.
Wood, with its peculiar characteristics and designs, is the raw material of excellence in a series of collections. We seek to transform the natural act of sitting into a movement of pure elegance and comfort.
Located in the North of Portugal, in a region where there is a long tradition in woodworking and in the production of chairs, Fenabel, S.A. has evolved its production process over the years. Now, with the construction of a new production unit, equipped with cutting-edge technology, the company increases its competitive advantage in the industry, setting itself to more and more ambitious goals.
June 17th
15:00 – Reception of guests – Fenabel headquarters
15:20 – Delivery of the Fenabel Design Contest Award
15:30 – Speech by the invited entities
16:00 – Opening of the inaugural plaque
16:15 – Presentation of the new facilities
17:45 – Travel to Porto Customs
19:00 – Reception cocktail – Alfândega do Porto building
20:00 – Fenabel 30th anniversary celebration dinner
22:00 – Percussion show
11:30 pm – Commemorative cake cutting and fireworks show
01:30 am – End of the event