Composition and Bio of the PNAM'23 Jury
Meet the Jury's Composition and Bios of the National Architecture Prize in Wood '23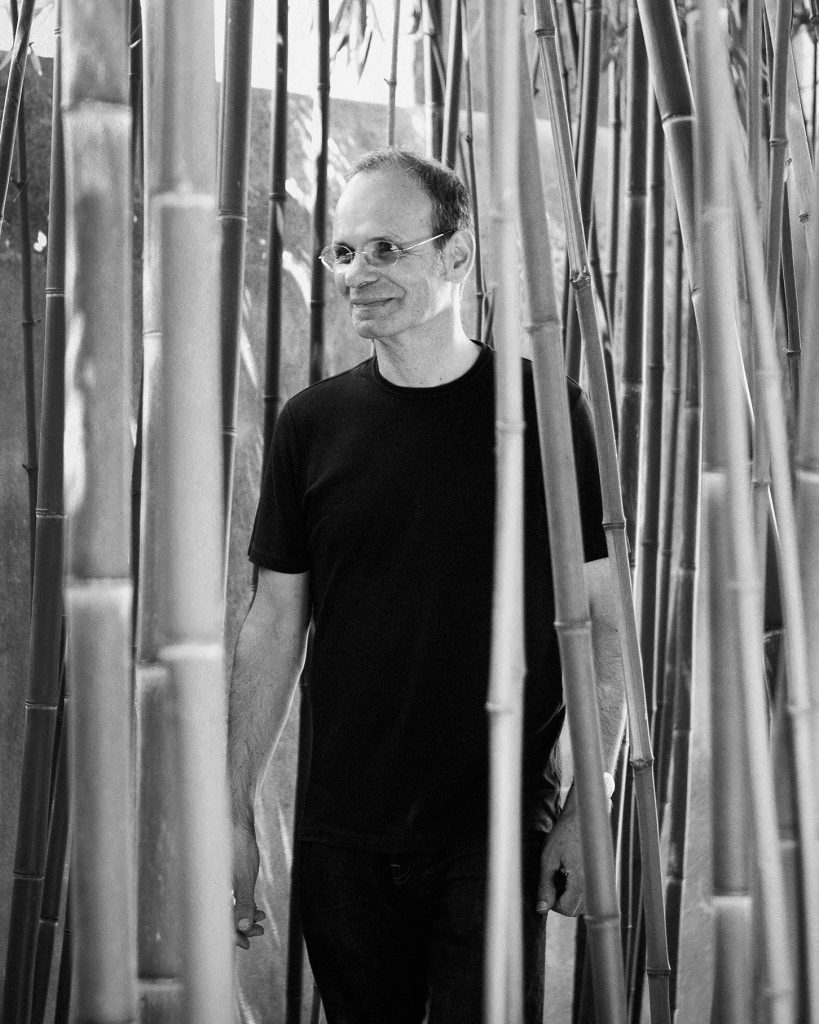 JOÃO MENDES RIBEIRO
President of the Jury
Architect by the Faculty of Architecture of the University of Porto, 1986. Doctorate from the University of Coimbra in 2009. Associate Professor in the Department of Architecture of the Faculty of Sciences and Technology of the University of Coimbra.
FAD Award 2004, 2016 and 2022; Gold Medal for Best Stage Design, Prague Quadrennial, 2007; Enor Award 2009; BIAU Award 2012 and 2016; RIBA Award for International Excellence 2016; BigMat Award 2017; XII Secil Architecture Award 2020; National Architecture in Wood Award – PNAM'21; National Urban Rehabilitation Award 2017 and 2021; João Almada Award 2021 and Diogo de Castilho Award 2003, 2007, 2011, 2017 and 2021.
Selected for the European Union Prize for Contemporary Architecture – Mies Van Der Rohe Award 2001 and 2015 and for the DOMUS International Prize for Restoration and Preservation 2017. Honorable mention in the DOMUS International Prize for Restoration and Preservation 2021. Finalist for the RIBA International Prize 2016 and for the FAD Prize 1999, 2001, 2002, 2006, 2012, 2017, 2018 and 2022.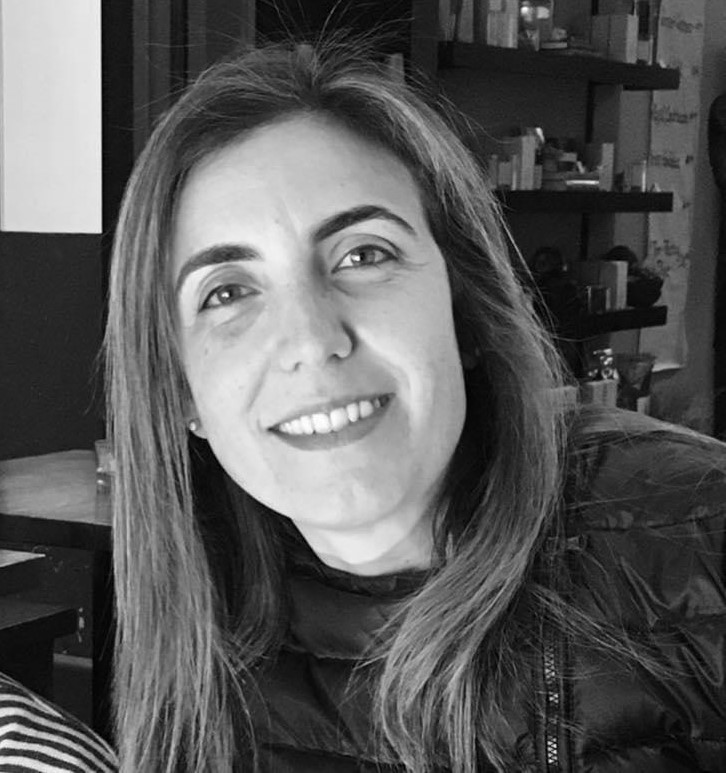 ANA ISABEL COSTA E SILVA
Architect, graduated from the Faculty of Architecture of the University of Porto (FAUP, 1998), Master in 'Planning and Design of the Urban Environment' by the Faculties of Architecture and Engineering of the University of Porto (FAUP-FEUP, 2005), with the dissertation 'National Road EN1: Rua da Cidade Alargada', under the guidance of Professor Manuel Fernandes de Sá, and PhD in Architecture (PDA-FAUP, 2014) with the dissertation entitled 'Wood in Architecture: constructive practices between the late eight hundred and the end of the twentieth century', under the guidance of Professor Doctor of Architecture Luis Soares Carneiro.
During the last two years of her degree in Architecture, between 1996 and 1998, she worked as a trainee in António Madureira's studio and studied at the University Institute of Architecture in Venice, Italy – IUAV, having attended, amongst others, the courses taught by Professors Bernardo Secchi and Vittorio Gregotti. After completing the course he worked in António Madureira's studio and dedicated himself to various architectural projects.
At the Faculty of Architecture of the University of Porto, she was Project 3 tutor between 1998 and 2000. Since 2001, she has been a lecturer in the scientific area of Construction Technology in the Integrated Masters Course in Architecture (MIARQ-FAUP). Since 2009, she integrates the research group 'Atlas of the House' of the Architecture and Urbanism Study Centre (CEAU-FAUP).Since 2018 she teaches Construction of Wood Architecture (CAM), curricular unit of the Integrated Master's Course in Architecture(MIARQ-FAUP).
In 2022, he organized the Autumn Cycle 2022, Project Diaries. Constructive Practices in Wood, at the Faculty of Architecture of the University of Porto.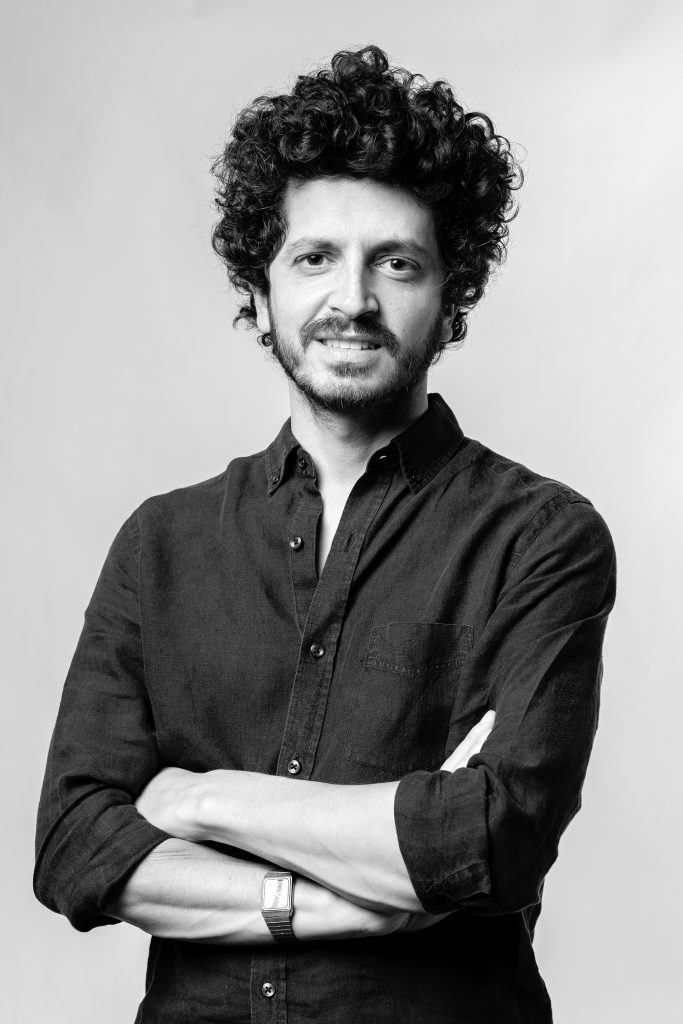 ARCHITECT DIOGO AGUIAR
Architect by Faculdade de Arquitectura da Universidade do Porto.
He collaborates with UNStudio in Amsterdam and with several ateliers in Lisbon between 2007 and 2010.
He is co-author of the Eco-Resort in Pedras Salgadas (2010-2012), widely published and awarded, for example, with the Archdaily Building of the Year 2012.
Between 2010 and 2015, he is co-founder of LIKEarchitects, having been selected for the official Portuguese representation at the Venice Architecture Biennale in 2014.
In 2016, he founded Diogo Aguiar Studio (DAS), an architecture studio based in Porto. The studio focuses on spatial and material experimentation in the pursuit of creating immersive and sensorially appealing spaces, operating in the fields of Art and Architecture, designing small buildings, interiors and spatial installations.
In 2018, DAS is selected to be part of the Official Portuguese Representation at the 16th Venice Architecture Biennale – Public Without Rhetoric, with its temporary Garden Pavilion.
In recent years, the practice has been distinguished with several nominations for international awards, including the recent double nomination for the European Union Prize for Contemporary Architecture – Mies van der Rohe Award 2022.
Diogo Aguiar is also a commissioner of Concreta, the leading construction fair in Portugal, seeking a closer relationship with the industry, and co-founder of Galeria de Arquitectura, with architect Andreia Garcia, an independent architecture exhibition space that reaches out to the city.
In 2020-21 Diogo Aguiar is a guest lecturer at ISCTE-IUL, in Lisbon, and since 2021-22 he is a guest lecturer at FAUP, in Porto.
In 2023 Diogo Aguiar is assistant curator of Fertile Futures, the Portuguese Representation at the 18th International Architecture Exhibition, La Biennale di Venezia.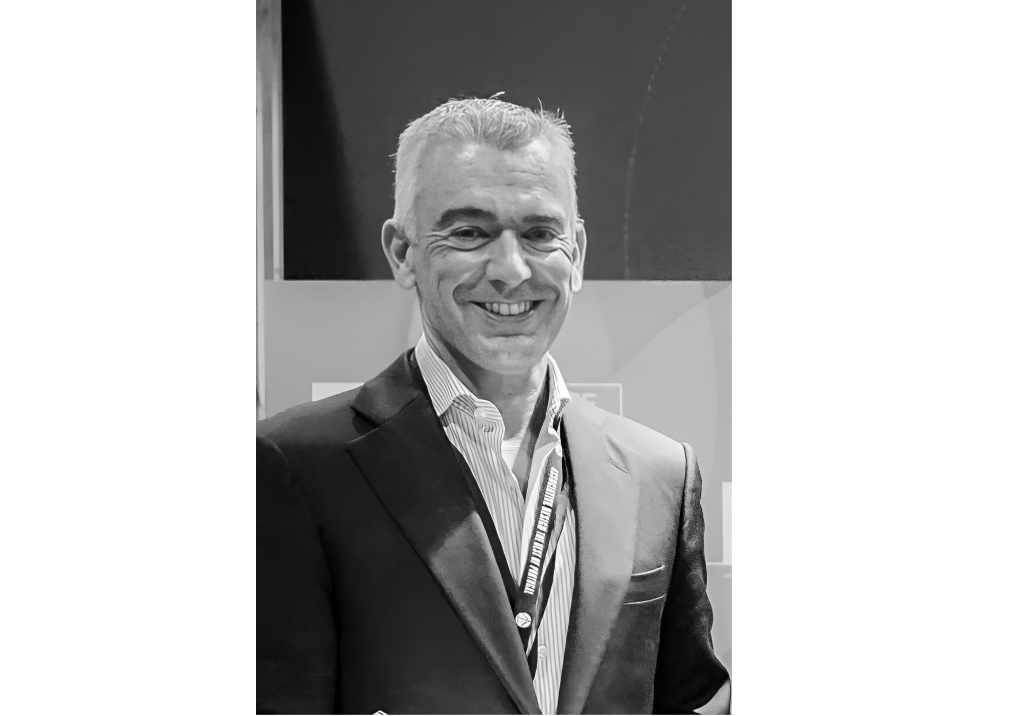 FRANCISO DE BRITO EVANGELISTA
VICAIMA Group
Francisco de Brito Evangelista, director and CEO of Globaldis (Vicaima Group), since 2014. He has an MBA from Porto Business School, and has held positions as a manager, in several economic groups, namely Amorim, Sonae, Manuel Champalimaud, among others, in Portugal and abroad.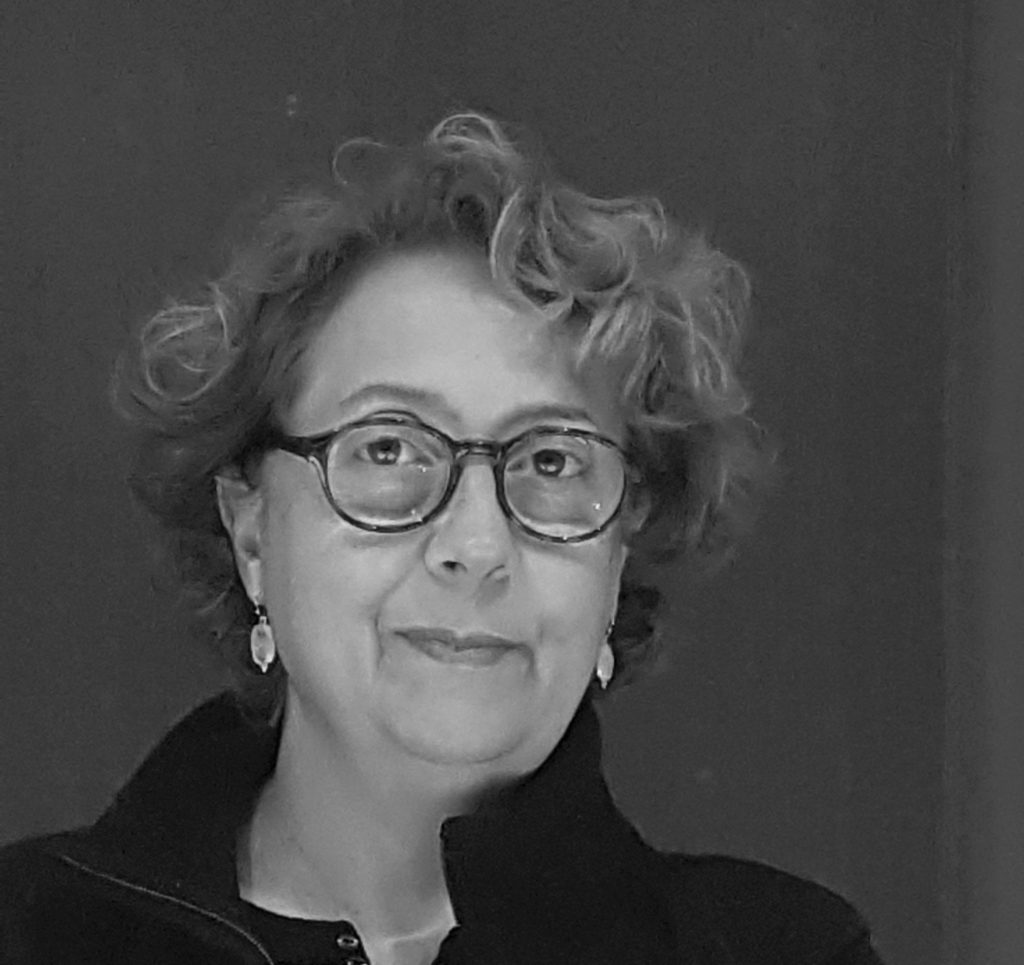 ENGª HELENA CRUZ
Graduated in Civil Engineering from the Instituto Superior Técnico. PhD in Civil Engineering from the University of Brighton. Senior Researcher and Head of the Structural Behaviour Division of the Laboratório Nacional de Engenharia Civil.
Her activity has been mainly focused on the use of timber in construction and on the assessment, rehabilitation and strengthening of timber structures, both with the development of research projects in these areas and with the preparation of studies and technical opinions related to monitoring, assessment of the state of repair and safety conditions of timber structures.
It participates in the national standardisation committees: Madeira (IPQ/CT-14) and Eurocodes (IPQ/CT115). Has participated in several European Networks for Science and Technology Cooperation (COST). Regularly collaborates with several universities, in post-graduation and advanced training courses and in the supervision and co-supervision of MSc and PhD Theses.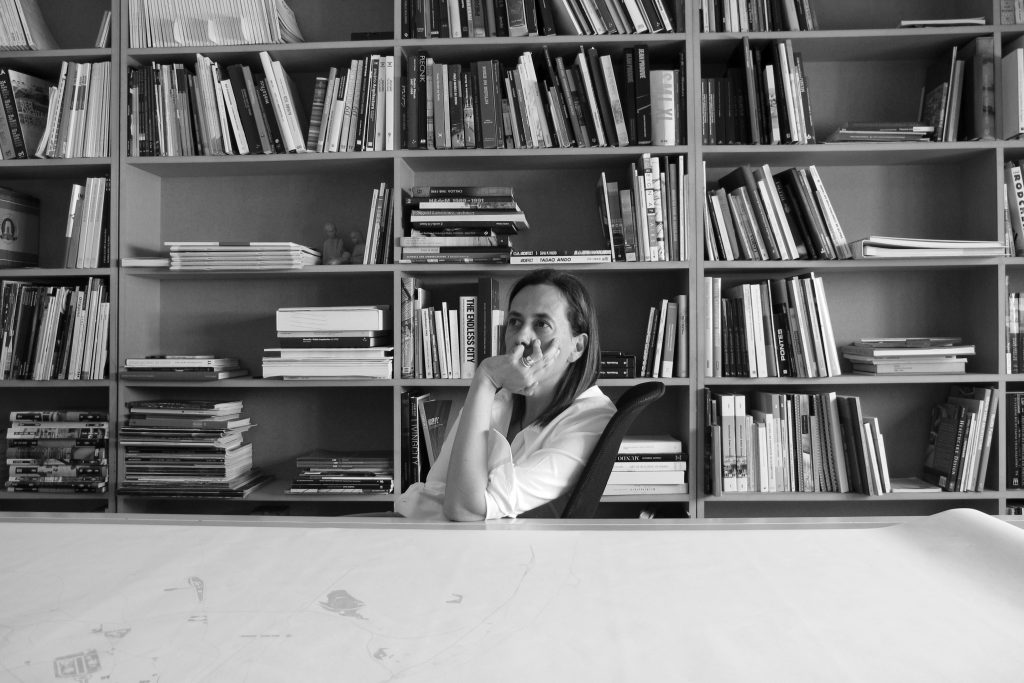 ARCHITECT INÊS LOBO
Graduated in Architecture from the Escola Superior de Belas Artes in 1989. Since then she has taught Architecture Design, and is currently a guest lecturer on Architecture courses at the Universidade Autónoma de Lisboa. She began her professional career in 1989, and founded her own office, Inês Lobo, Arquitectos, in 2002. She is regularly invited to speak at seminars and conferences in Portugal and abroad. She was an invited participant in the 2016 Venice Biennales, "Reporting from the front", and 2018, "Freespace".
She has also been active as a curator and curator of architecture exhibitions, having been responsible for the Portuguese representation at the Venice Biennale 2012, Portuguese delegate of the VIII BIAU – Iberoamerican Biennale of Architecture and Urbanism. She is also a regular presence on the juries of international and national architecture awards, such as the FAD award as president in 2022, or the Bigmat award in 2021.
In 1999 she received the title of Officer of the Order of Merit by the President of the Republic; in 2013, the prize "Women creators of culture" awarded by the Portuguese government; the International ArcVision Award – Women and Architecture, in 2014; and in 2017, the AICA Award from the National Section of the International Association of Art Critics.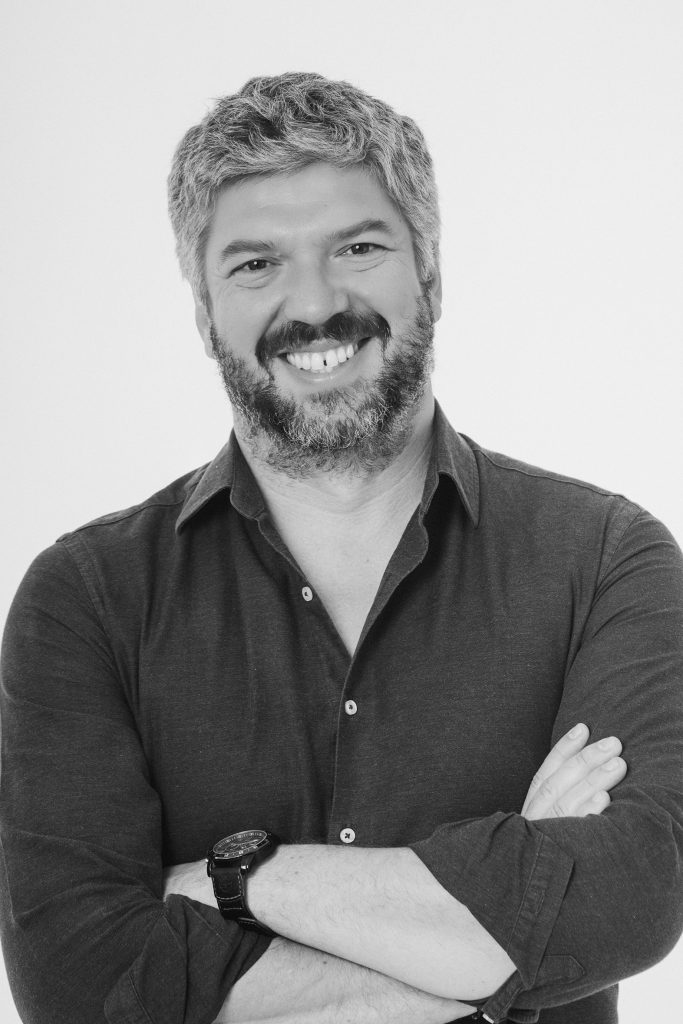 ARCHITECT JOSÉ PEQUENO 
José Pequeno (1976), Architect by Faculdade de Arquitectura da Universidade Técnica de Lisboa (FAUTL, 2000). Post-graduated in Innovation Management by CATOLICA-Lisbon. Doctoral student in Civil Engineering at the University of Minho until 2010, on the topic of wood-glass composite structural solutions, having been a Researcher at the ISISE Institute for Sustainability and Innovation in Structural Engineering. He holds degrees and further studies by Helsinki UT, LNEC and Inst. Confúcio da Universidade de Lisboa.
He taught the module "Creativity & Idea Generation" in the MBA of ISEG, and was professor of "Innovation & Technology" and "Special Structures" in the MIARQ of the Architecture School of the University of Minho.
Coordinated the architecture and production department of GERTiL at FAUTL, later representing dst.,sa for more than 10 years. Responsible for approximately 200 architectural projects, in Europe and Asia. Lived in Dili, where he coordinated the public works department of the Timor-Leste Government in 2002, on secondment from the Portuguese Mission. Lived in China, where he represented Portugal at EXPO Shanghai 2010 with the transportable tourist tower, 2nd National Pavilion, of which he was the author. Represented the dst Group in China in product development and business implementation.
Responsible for coordinating multidisciplinary teams with a view to the feasibility and implementation of strategic projects of regional and national dimension, including a project of national interest (PIN). Specialised in large-scale sports and tourism facilities; and in sustainable and modular architecture for housing.
Developed R&D+i activity, being the author of several national and international patents, trademarks and design models awarded. Nominated for various innovation and/or architecture awards – Inventa Caixa INPI, PNAM'11, Schweighofer Prize, PNIA National Environmental Innovation Award, Green Project Awards, ISISE, EDP Innovation Richard Branson – he was the winner of the BES National Innovation Competition in the Energy category in 2009 and was awarded an Honourable Mention in Sustainability and Circular Economy in the most recent edition of PNAM'21.
Founder and creative director of the company Concept Fusion, where he is dedicated to the strategic framework, concept consulting and project development. He also develops activity in the area of innovation and sustainable construction within FRACTUS Construção Modular, of which he is also a founding partner.