BIANO.pt, the first home & decor marketplace launched in Portugal, offers a new tool
BIANO.pt, the first home & decor marketplace launched in Portugal, provides a new tool that allows for the creation of home decor projects and immediate purchase.
Biano Studio allows you to simulate which furniture and accessories best match each other and create real environments.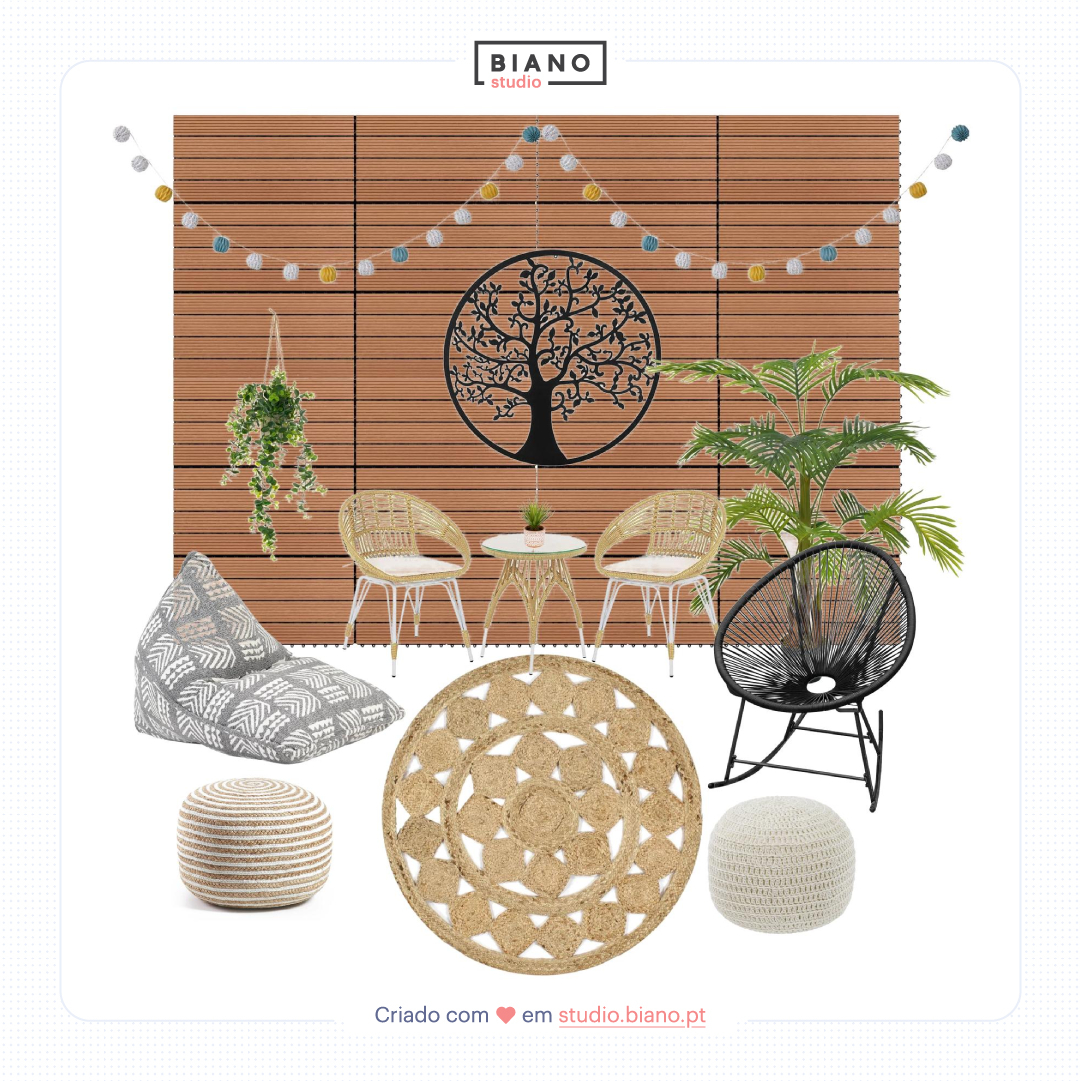 Ever wonder
… being able to create your own project, online, and combine furniture and decor that you can actually buy?
… being able to enjoy an online shopping process that is pleasant and close to reality, with products that are easy to purchase?
… try the furniture and pieces that best match each other and immediately visualize what the dining room, bedroom, or kitchen of your dreams would look like?
… share your own project with whoever you want and even be inspired by other creative minds?
Well, all of this is now possible thanks to Biano Studio, the new BIANO.pt tool – the first home & decor marketplace launched about a year ago in the Portuguese market – which allows you to plan, easily, quickly, and user- friendly, your home, combining all the details and more.
Without any additional requirements, the end-user can now create their own 2D project, simply selecting the products according to their taste and going on combining the various furniture and accessories in order to create the desired design.
In the end, immediately and with great realism, you will then be able to visualize the final result and, if you wish, buy each selected product.
"40% of adults over 25 use social media as inspiration for decorating their home – and millennials lead by example, with more than 60% receiving online home decor and improvement tips. Also, over the last year, the percentage of people doing research online before buying furniture has increased by 50%. Here at Biano, we witness firsthand how home and decor lovers cling to social media before buying anything for their home. And that's exactly why we chose to launch Biano Studio, which was designed as a quick and easy tool to simplify the online home decor shopping experience, making it something fun and engaging", says Marcela Alves, from the team BIANO.pt.
Biano Studio – Social shopping, home and decor
Change the arrangement of furniture, combine different materials, select colors, insert one or another detail, go back because after all those pillows don't match the sofa or because the lamp is better next to the table, simulate the entire space and have the possibility of buying everything you chose.
In fact, all products are displayed on www.biano.pt can be purchased by the user, and the possibility of sharing projects is also worth mentioning, which allows you to be inspired by the creativity of other users who are part of the Biano Studio or community even to share your projects on social media.
How to become your own home decor designer
Each project created is saved and users can edit it after its creation. One of the great goals of Biano Studio is precisely this sharing of projects within the user community – directly in the public feed of Biano Studio. Furthermore, users will be encouraged to share their own projects on their social networks. In this way, the idea is to create a source of "residential" projects in that community.
As for the tool itself, Biano Studio is associated with Artificial Intelligence (AI) tools and advanced technological features – such as the "complete the look" (which recommends several products that match the previous selections, as well as the remove background, which gives a beautiful look and increases the quality of creations made through Biano Studio.
"Augmented reality is the future of online furniture shopping. Mere images of individual products are no longer sufficient for customers to make the decision to buy online, as they have become more interested in complementarity – that is, in what can be combined with what. Most of the time, before making their purchases, customers look to social media for inspiration. And Biano Studio simplifies this "boring" research process by bringing social commerce closer to home and decor lovers on local platforms. For this reason, we are even more proud to bring this tool to the Portuguese market, where we intend to focus our growth goals in the future", concludes Michael Zelinka, CEO of Biano.
BIANO in Portugal and expectations for 2022
It should be recalled that BIANO.pt has been operational since December 2020, having recorded since its launch an increase in the number of stores on www.biano.pt of around 120%, as well as exponential growth in the number of products.
As for the goals for 2022, the main focus will be the continuous acquisition of new eshops partners to achieve an increasingly stronger online presence and to be able to offer customers a broad portfolio of products.