Fercopor strengthens investment in Boavista with new luxury development
The new Fercopor real estate project is called PURE and is the result of an investment of 18 million euros. It is being built at Rua Ciríaco Cardoso, in Boavista, with completion scheduled for 2025, but the sale in plan will begin this year, from 23 November.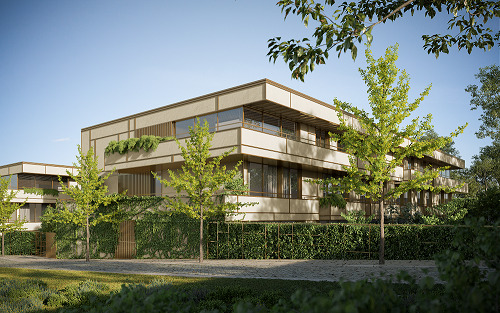 The 100 metres that separate Avenida da Boavista from this new luxury condominium, which will be born in one of the noblest areas of the city of Porto, are simultaneously the perfect connection to the rhythm and vibrancy of the city, while the proximity to the sea and to several parks prolongs the purity of the refuge created in each dwelling.
PURE is composed of three buildings interconnected by landscaped streets, each with three floors, in which two to five bedroom duplex flats are distributed, with interiors up to 262 m2 and exteriors up to 239 m2. The generous areas, also marked by privacy, are joined by the exceptionality of details, in an architecture inspired by the emblematic works of the Dutch painter Piet Mondrian.
"The inspiration in Mondrian's aesthetics brought symmetry and purity of lines, while nature marked the tones and the pure experience projected for the development", shares Architect José Carlos Cruz, responsible for the project. Also in his words, he admits that in the development of this project, "the integration of the buildings with the surrounding area of this reserved area of Boavista was one of the main concerns" of the teams responsible for the project, without this affecting the "ambition to create a unique and differentiating image".
The result is one of the most eagerly-awaited projects in Porto's real estate portfolio – and one which is already in high demand. There are just over 30 flats, ideal for families who privilege the cosmopolitan side of the city, without giving up privacy, the feeling of community and neighbourhood – an environment that even remains close to the development, with the famous Bairro dos Músicos – and also nature, with the proximity to the Serralves Foundation Gardens and City Park. Further information and marketing in plan will be available as of November 23rd.
The PURE condominium also reinforces Fercopor's investment and project portfolio in the Boavista area, a strategic location for the company. It is worth reminding that still this year the Enlight project was presented, next to the old Dallas Shopping Center, in the middle of Avenida da Boavista, with 20 flats, from 1 to 4 bedrooms, still under construction. The novelties don't stop here, with new investments planned for the same area of the city of Porto – with housing and offices.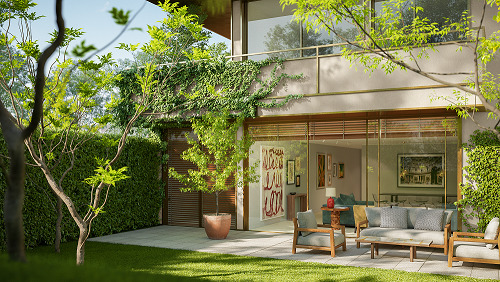 More details on Project PURE
Available typologies: from 2 to 5 bedrooms duplex
Total areas:
T2: interiors between 98 m2 and 118 m2 / exteriors between 12 m2 and 103 m2
T3: interiors between 139 m2 and 206 m2 / exteriors between 17 m2 and 171 m2
T4: interiors between 227 m2 and 231 m2 / exteriors between 45 m2 and 102 m2
T5 duplexes over 500 m2 of total area (interiors 262 m2 / exteriors 239 m2)