BANAK – Mid Century white furniture
Furniture in white, Mid Century style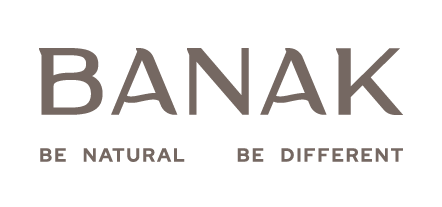 A style full of optimism and formal simplicity that has left a deep mark on interior design. We refer to a certain period mid-century, in which iconic designs emerged that transformed houses into a living machine, according to the recognised definition of the architect Le Corbusier.
SIDEBOARD BERNA 799.00 EUROS
The furniture of the 20th century inaugurated a new paradigm of beauty entirely linked to functionality, as reflected in the new BERNA collection by Banak, a Spanish furniture brand that draws its inspiration from the world of Scandinavian decoration.
Refined designs, in white wood, bring luminosity and freshness to environments with a minimalist vocation, where less is more.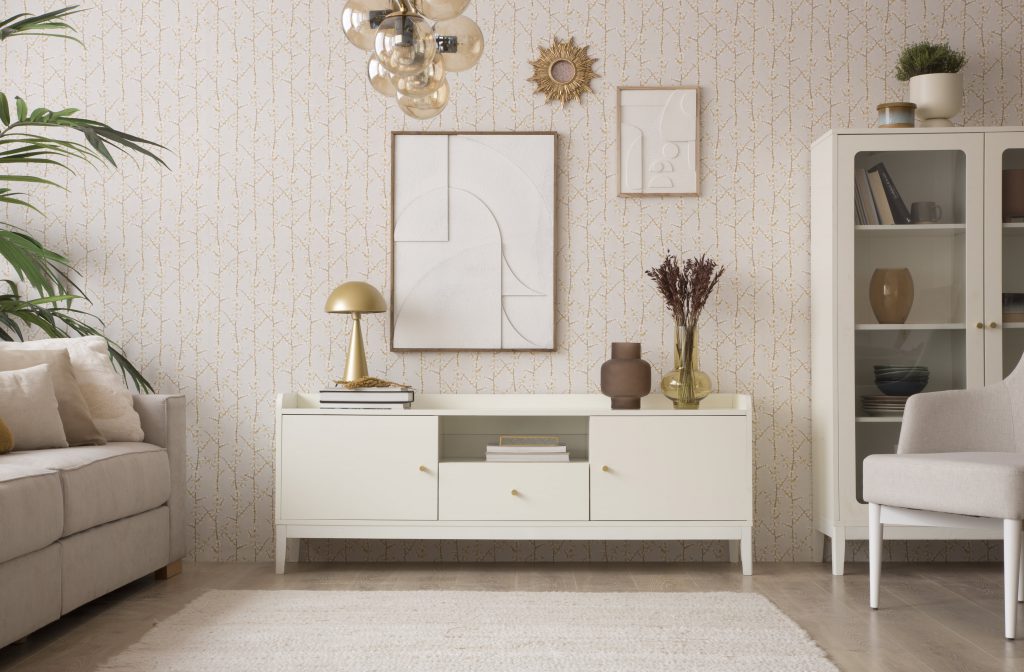 BERNA MOBILE TV 599.00 EUROS
Pieces in wood, glass and brass-effect metal are the main features of a collection that opts for pure white, combined with golden details such as lamps, mirrors and wallpaper – another classic of the era – that embargo the uniformity of the light-toned walls.
The BERNA collection offers furniture without secrets, where the use of glass in showcases and sideboards increases the perception of lightness and transparency of each piece.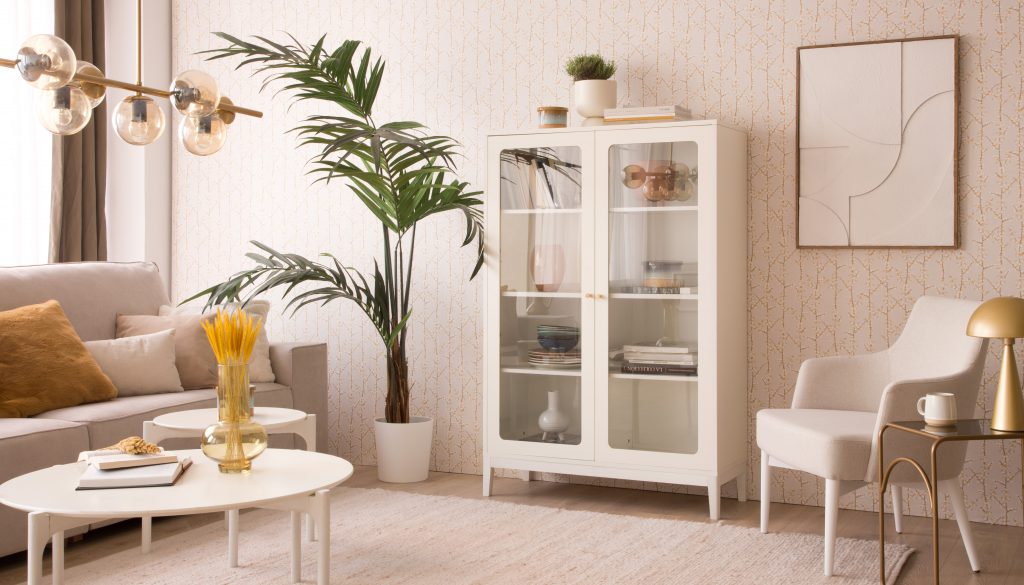 BERNA VITRINA 949.00 EUROS
The charm of white wood brings a touch of brightness also to the bedroom, where dressers and bedside tables are combined with pastel tones through textile details and metallic and gold accessories, from pouffes to lamps.
BERNA SINFONNIER 479.00 EUROS
The result reveals environments dominated by pure white, synonymous with modern elegance, where aesthetics and functionality go hand in hand.