Aldeco: Home Matter – 29th & 30th September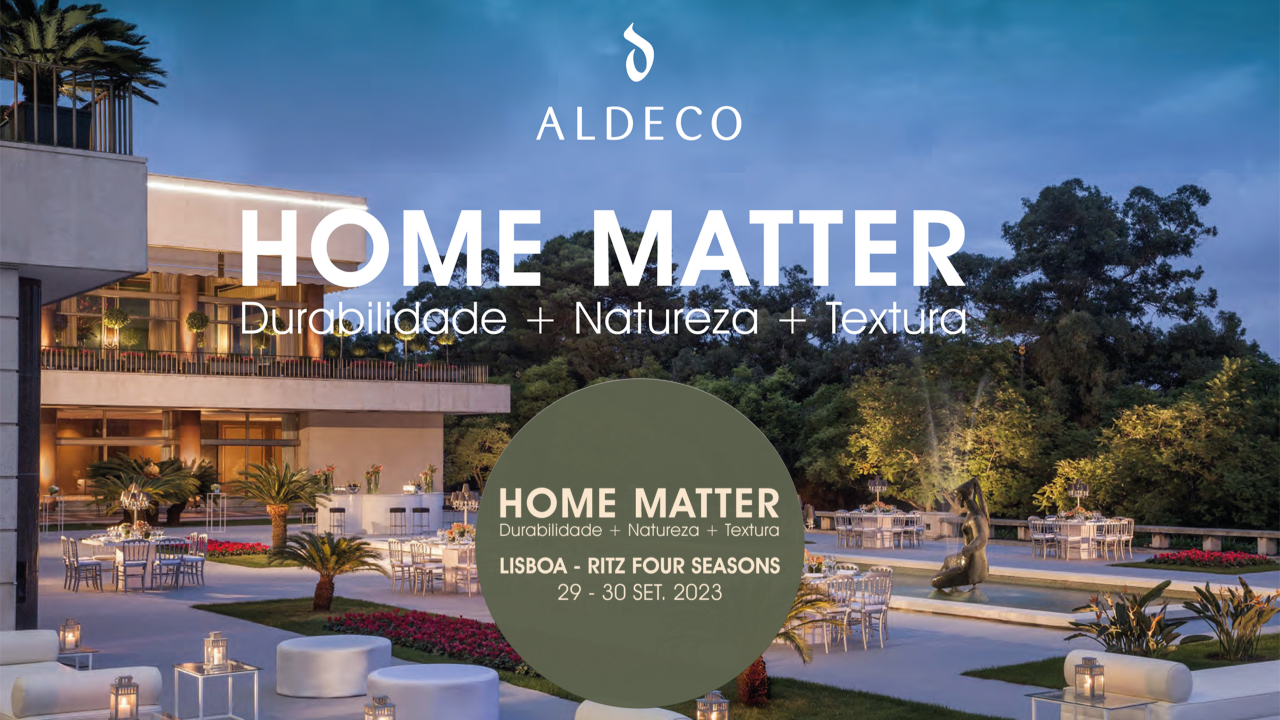 An exclusive event to present new trends in the world of fabrics and wallpapers, in partnership with:
PortOriente – in the field of carpets, rugs and technical and customised coverings.
Deritec – for home automation, home network control and home cinema.
Motako – for personalised LED lighting solutions.
Come and discover our prestigious proposals, in a unique and singular exhibition, in a uniquely refined setting at FOUR SEASONS RITZ LISBON.
29 Sep – 11h00 / 20h00
30 Sep 11h00 / 19h00
In a space of excellence at the Four Seasons Ritz Lisbon, with the view focused on one of the city's most iconic green spaces, Parque Eduardo VII, we explore a circular future in an approach based on materials, reuse and durability, emphasising the reinvention of existing resources, without compromising excellent design, quality and aesthetics. HOME MATTER presents itself as an opportunity to promote contacts between all professionals, fostering dynamics and networking between architects, interior designers and decorators specialising in the decoration field in a calm and sophisticated environment.