Homeing – 28th to 30th September, Pavilhão Carlos Lopes, Lisbon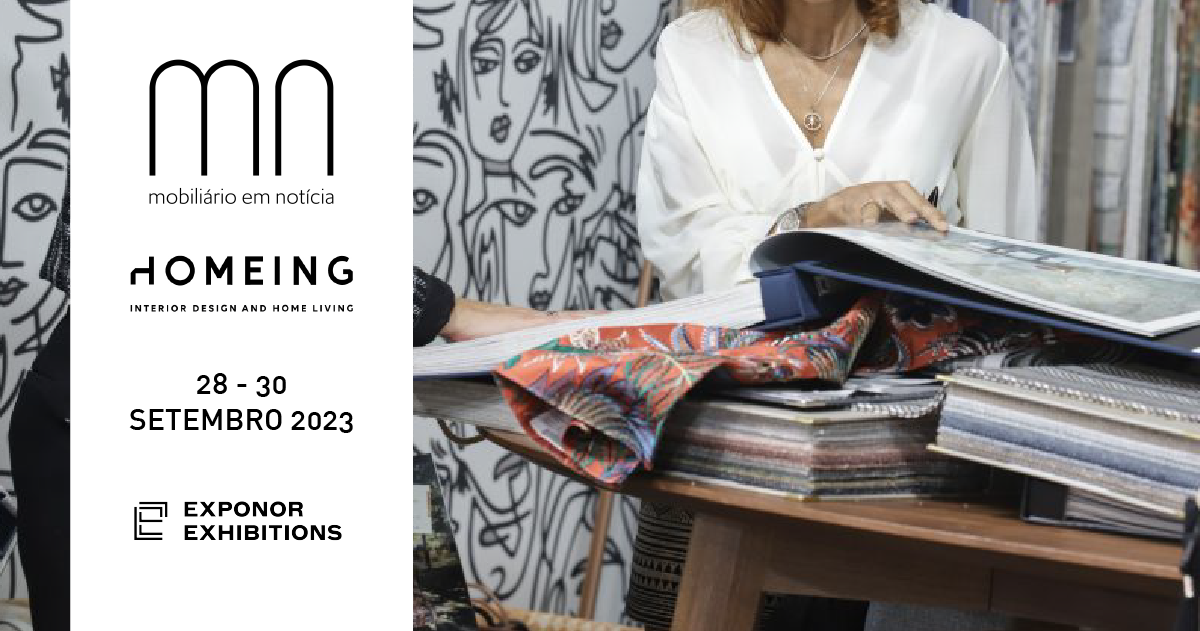 Homeing opens its doors to present the latest in Architecture and Interior Design
– The Carlos Lopes Pavilion will once again host the premium and exclusive Homeing – Interior Design, Hotel and Home Living event. Manufacturers, brands and specialists will once again enjoy the experience of networking around new trends
The 8th edition of the event has chosen "Slow Living" as its motto. The expression refers to a lifestyle that goes against the frenetic pace of everyday life, in favour of choices that promote more tranquillity. This concept now seems to be taking on a variety of forms, one of which is living spaces, bringing new challenges to architecture and interior design. Promoting a harmonious connection between the various spaces in residential and hospitality areas is the main objective, leading specialists and suppliers to resort to organic, natural and durable materials that invite the creation of cosy and relaxing environments.
Homeing highlights, edition after edition, a premium selection of exhibitors who anticipate trends and promote the sharing of ideas. In this way, professionals come together at a single address to present their proposals and strengthen business contacts, thus adding value to the sector. "After seven editions, we can say that this event is a benchmark for the interior design sector. We focus on an exclusive selection of stands so that the experience is as enriching as possible, in a sophisticated business environment that guarantees exhibitors and visitors strong face-to-face networking. This is a strategic opportunity for companies to get in touch with a specialised and interested public, generating a privileged exchange of ideas and knowledge," says Amélia Estevão, Exponor's Marketing Director.
On display are projects spanning furniture, lighting, fabrics and coverings, design solutions and more.
Representing these categories, from the exhibitors' point of view, are manufacturers, distributors and representatives, which naturally guarantees a visit from designers, architects and decorators working on the most varied fronts in the sector. Professional invitations are now available on the official website.
The event, which has accustomed its visitors to a variety of dynamics, also reveals something new in the next edition. Architect Patrícia Catalão will star in the exhibition "The Lake Lodge", on the theme of "Slow Living". This experience will bring together the various proposals and solutions of the exhibitors present in an on-site hotel environment. Various talks can also be expected and, as in previous editions, the E+E Homeing digital platform will be available as a complement to the physical presence at the event and as a working tool for all professionals in the sector.
Schedule
28th and 29th September 10h00 – 20h00
30th September 10h00 – 19h00
Location
Pavilhão Carlos Lopes – Avenida Sidónio Pais, 16, 1050-215 Lisboa, Portugal