AIMMP is present at the largest fair of Contract and Hospitality in Saudi Arabia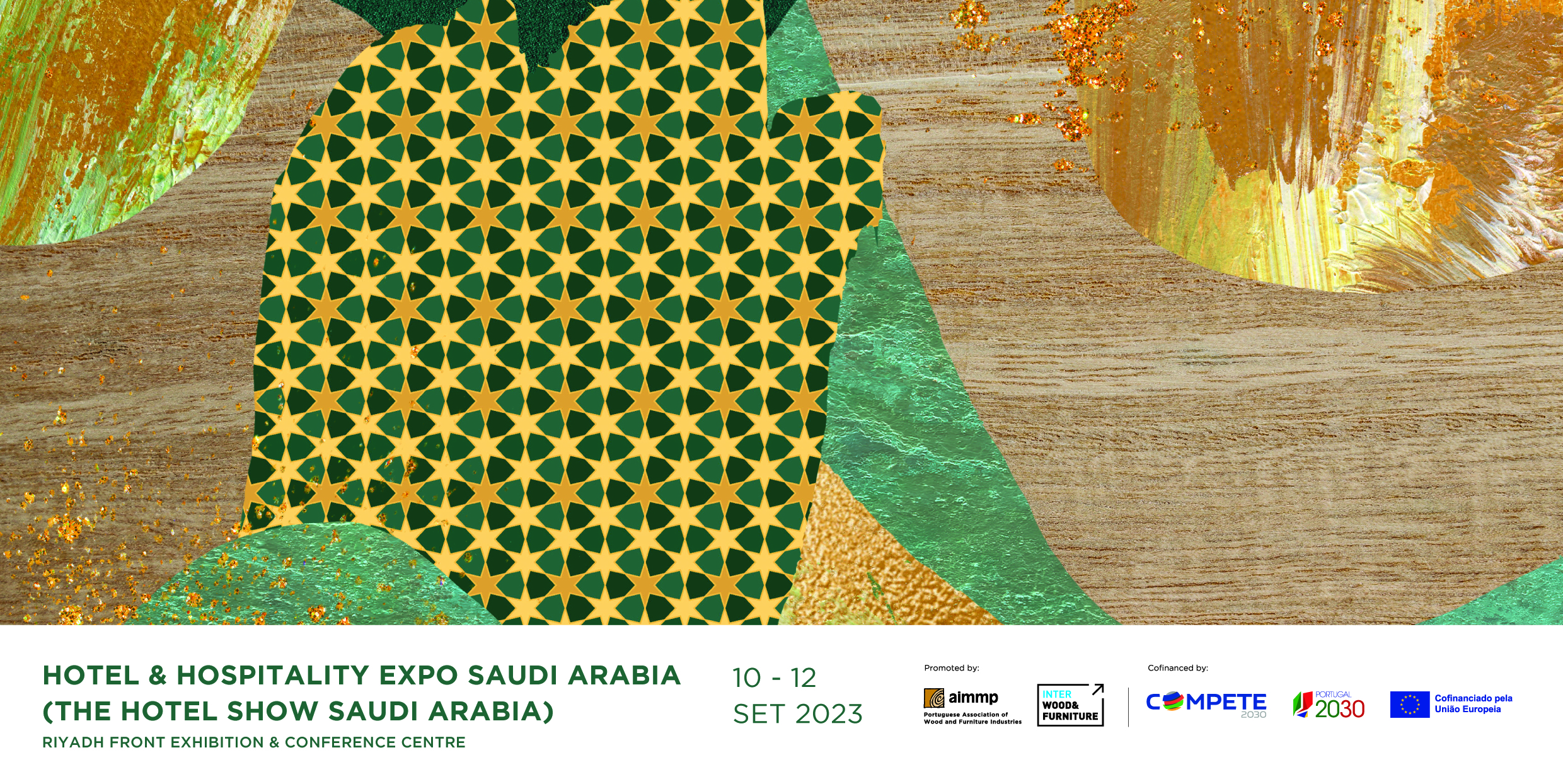 AIMMP is present at the largest fair of Contract and Hospitality in Saudi Arabia
Between September 10 and 12 we will be at The Hotel & Hospitality Expo Saudi Arabia, in the city of Riyadh
Next September, between September 10 and 12, AIMMP will be present at The Hotel & Hospitality Expo Saudi Arabia a fair that resulted from the renovation of The Hotel Show Saudi Arabia and which is aimed at the Contract and Hospitality market.
This fair brings together the leading experts in this sector and is an important business platform that offers a unique opportunity for national companies to present their products and contact the main players in a large economic market such as Saudi Arabia.
Currently AIMMP is finalizing the preparation of the Portuguese participation in this fair, which will take place at the Riyadh Front Exhibition & Conference Centre. This participation already has 19 companies in the sector, from furniture, to flooring, to the timber trade, among others, with the objective of presenting their products in this demanding market: AMFurniture; arc Furniture; ArqTailor's; Casa Magna; Cicodoor; De Fontes; Emotional Brands; Fagotel; Decor In White/Flumen; Lumer; QuimNeto – MainGuilty; Mamoa; MBN Group; Mindol; Muranti; NAUU Design; Ribadao Design; Sentta and X8 Solutions Group are, at this moment, the companies that will have the opportunity to participate in this important meeting-to-business with the wood and furniture industry.
This initiative is organized under Inter Wood & Furniture, project number 2372 within the new support framework Portugal 2030, the new internationalization project managed by AIMMP for the wood and furniture sector, and which supports Portuguese companies interested in developing internationalization strategies for new markets.
Over the years, this program has supported more than 200 companies, through 140 actions, in about 50 markets, with incentives up to 50%, having contributed to the growth of exports in the sector that, in 2022, reached an all-time high of more than 3 billion euros.