The significance of an outdoor space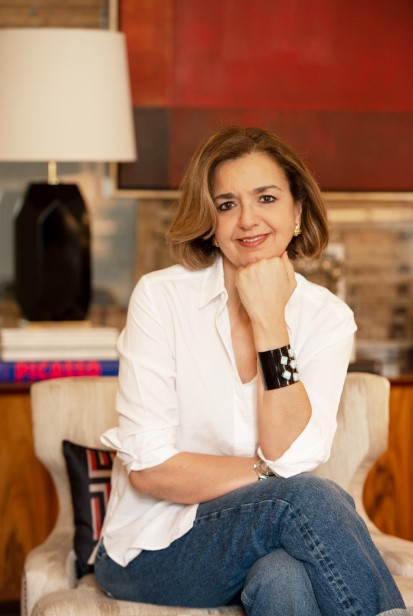 A large part of the population lives in apartments, many of which enjoy a balcony or a small terrace that, in most cases, is not used or enjoyed.
In summer and in winter a balcony or a terrace, even if small, can make all the difference in our quality of life, and it is also an opportunity to enlarge the house by creating a space for leisure and socializing outdoors.
Nowadays we have at our disposal a huge variety of stores where we can find, at a reasonable price, elements that help make our spaces in very comfortable areas, to relax, read, sunbathe, take a break from the daily rush or simply enjoy a beautiful sunset.
In an area of ​​a few square meters, we can always add a simple bristrot table with two chairs with cheerful striped or flower cushions; a candle, a plant, a plaid blanket, will magically transform your "lost" space, giving it a different look and comfort that challenge and invite you to enjoy the outdoors. You can also take advantage of your imagination and create a mini garden of aromatic herbs with the help of vertical panels. There is nothing more rewarding than watching nature unfold!
Usually in houses with a garden, we use the help of a landscape architect who will help us make better use of the space.
For this and to create a harmonious space, it I
s important that there is a good relationship between the Landscape Architect and the Interior Architect.
Even in small spaces, beautiful and comfortable gardens can be created which, using screens made of green and high hedges, which hide the walls of the houses, may give us the illusion of a garden that is wider than it really is.
Small stone tanks (granite for example) with waterfalls that provide freshness and tranquility, as there is nothing more relaxing than the sound of falling  water.
In some small recreational areas we can opt for artificial grass that has the advantage of not requiring maintenance and helps to save water, especially in summer.
Trees of some size and with a large crown are necessary in some corners of the garden to provide shade.
If there is a porch, it's the ideal place to have a second living room, with a seating and a dining area. We can use natural wood furniture for outdoor use, such as teak, decorate with large terracotta vases with green plants, colorful ethnic rugs and sofas with fabrics suitable for outdoors, resistant to water and sunlight.
We can also transform each window in the house into a small painting when we manage to take the inside to the outside and the outside to the inside.
Finally, let your imagination run and enjoy all the beauty and harmony that an outdoor space can offer.
Cristina Archer, Interior architect