The palm tree house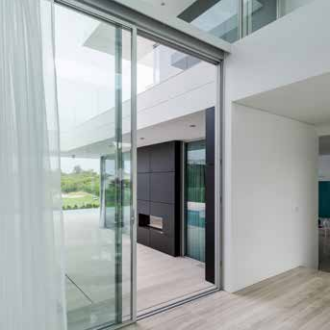 The Palm Tree House is a private holiday home on the golf course, set in a luxurious Golf and Beach resort in the Algarve, Southern Portugal.
Taking full advantage of the privileged location, this project is a fine example of the architect´s signature, characterized by a sensible attention to detail and a natural flair to adapt each design to the client´s uniqueness, merging an exquisite lifestyle with contemporary design in perfect harmony, inside and out.
Inside and out, the concept idea was to complement the natural lush green of the golf course with a wealth of water features, such as a water mirror that visually crosses the house from the massive entrance door, all the way to the infinity pool, and cascade wall.