Red House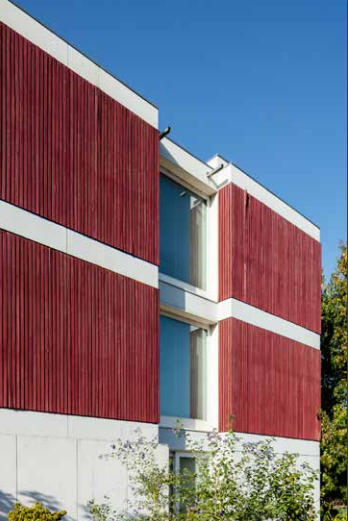 The project concerns to a single-family house, built on a plot of land with an area of 700 m2
The materialization of the proposal is based on a rigid geometric matrix, which tries to find metrical and spatial relations between the constituent parts of the dwelling and the land, proposing the rationalization of the construction as opposed to the surrounding area. The longitudinality of the plot allows to explore a succession of geometrically equal spaces, repeated along a path, and which develop in a substantially different way – the car access
patio, related to the garage space; the outdoor garden space, related to the interior living space of the house; the outside patio of service, at the level of the basement related to the work spaces, closing and ending this succession.
The dwelling, except for the horizontal and vertical circulation space (torn north and south), now opens to the West (main living room and bedrooms), now opens to East (service spaces, or support spaces). In contrast, artificial light is drawn in the blind planes of the South and North facades and allows a game of contrasts that accentuates the transparent planes of day and highlights the opaque planes at night. The objective was to validate a more distant
solution of very sophisticated images and too well finished, allowing the identification of the constructive systems and the consequent integration in a markedly rural surroundings.