WEWOOD OPENS BRAND STORE IN PORTO
In the year in which it celebrates 10 years, already with international recognition, with regular sales to more than 50 countries, Wewood now has a physical space in the city of Porto, in the iconic Mota Galiza building.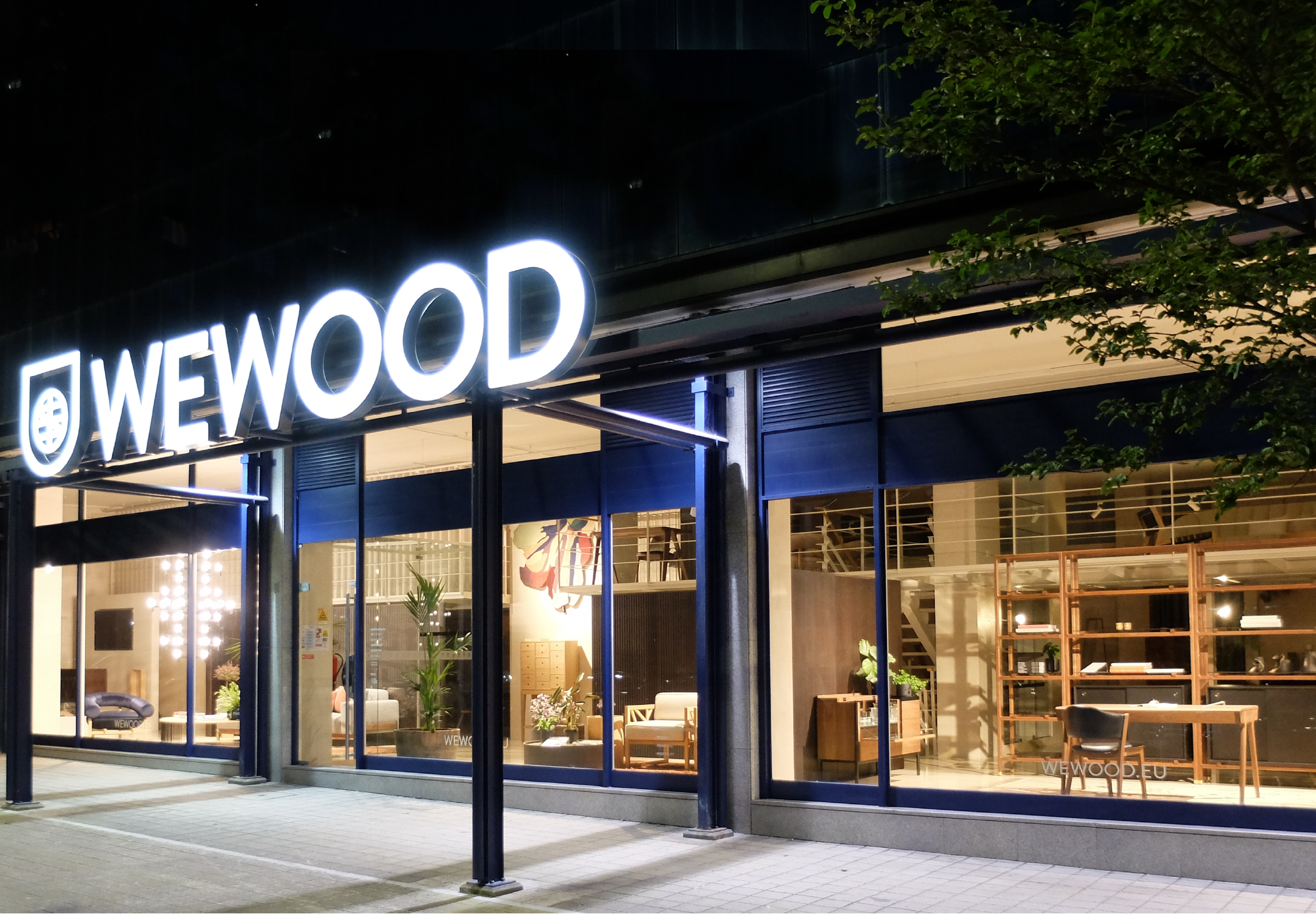 This step is part of the strategy to increase the brand's physical presence that started in 2019 with the opening of the first showroom in London, in the iconic Heal's building on Tottenham Court Road, and will serve as a kind of prototype for the new stores that are already opening. be planned for some of Europe's major cities.
Porto was an obvious choice, due to its proximity to the factory located in Gandra, Paredes, and the growing interest in national design from national and international customers who choose Portugal and Porto to live.
The store, with 585 square meters, houses the entire collection of the brand and also pieces from other national and international brands of lighting, rugs, home textiles and ceramics that expand Wewood's offer, such as Nanimarquina, Teixidors, Nemo Lighting and Origin Made, among others.
This store aims to serve not only private customers, but mainly architects and interior designers, both for the residential and contract markets.
The design of the store's interior, as well as the curation of brands and selection of products was in charge of the Portuguese architect Joana Marcelino. The choice of brands was made not only based on quality and aesthetic standards, but also issues related to sustainability and authenticity associated with social responsibility, as well as values ​​and philosophies similar to those of Wewood.
Without changing the architecture of the space, which was approached as a blank canvas, attention was focused on biophilia, natural materials and light, as a way of creating different environments that work as inspiration for real spaces that can be recreated both in homes , such as in small apartments, cafes, hotel halls, etc.
Salvador Gonzaga, CEO of Wewood, says that "Porto was an obvious choice when I decided to open my first store in my own name. It is a city that has undergone a major transformation in recent years, attracting not only tourists, but also a large investment in architecture and design, with many professionals in these areas choosing Porto as their main residence and with a growing demand for design and the quality of manufacture that Wewood has been able to offer since 2012. We are proud to have been one of the first Portuguese furniture brands to take Portuguese design to various parts of the world and we feel that the time has come to give back, also trying to increase consumer interest. Portuguese in this type of product. It is high time Portugal stopped being seen as a good place to produce, but still with few brands. It is a good time for national consumers to stop thinking that only what comes from abroad is good".
The creation of a regular schedule linked to architecture, design and art is also one of the goals of the store that aims to be one of the main destinations in the city for design and architecture enthusiasts, as well as creators and artists.
One of the windows will be a constantly changing space that will serve not only to attract the attention of those who pass by, but also to launch new products, exhibitions, lectures and workshops.
The official opening takes place on the 26th of May with a lecture on brands, design, tourism and cities with the presence of several personalities linked to the areas of design, architecture, industry, communication and institutions based in the city.
The store is open from Tuesday to Saturday from 10 am to 7 pm at Rua da Piedade N. 80, 4050-625 Porto.