Carmo Wood responsible for the construction of new villas in the West Cliffs development, in Óbidos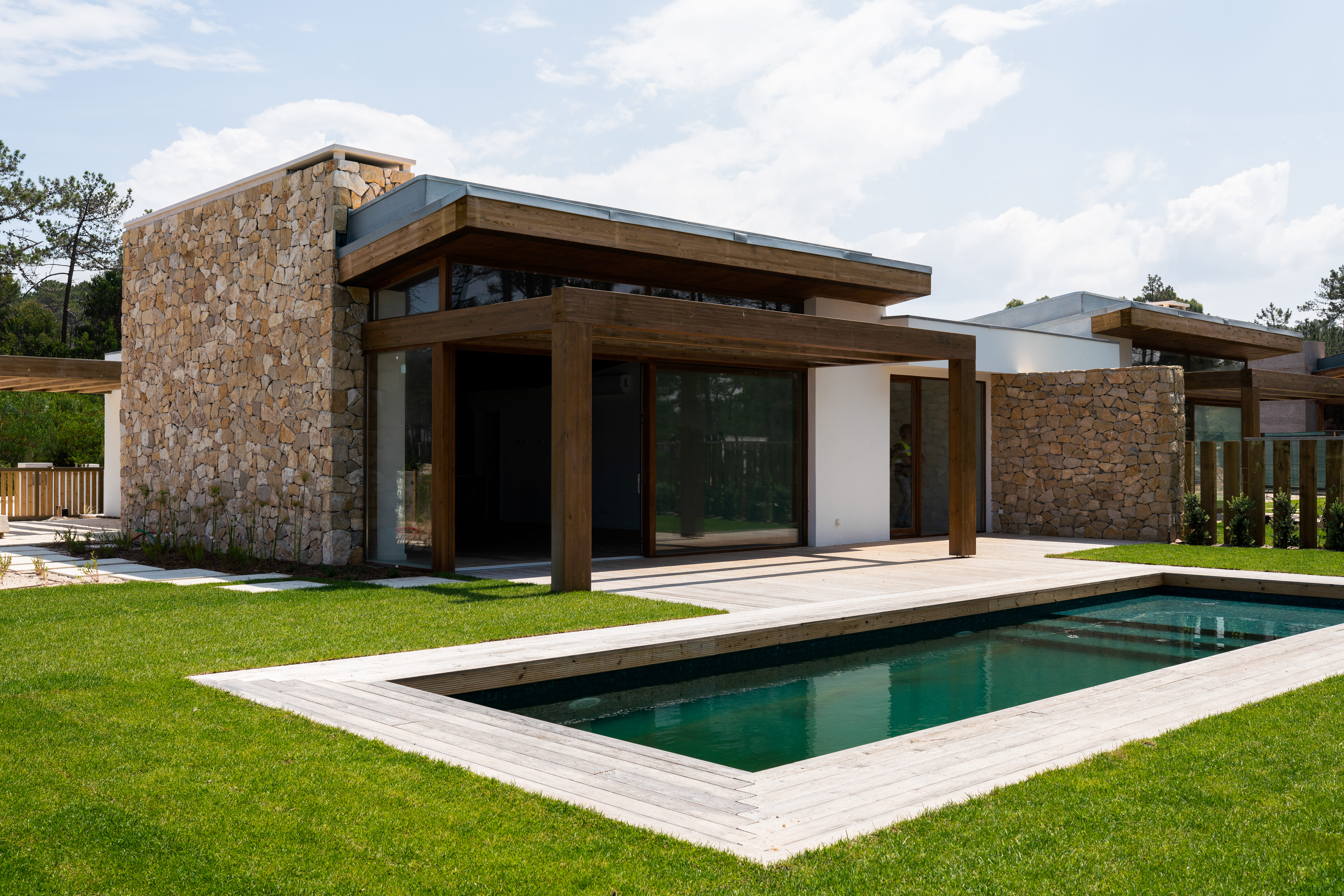 The famous 5-star resort West Cliffs has just opened four new luxury villas with the national signature of Carmo Wood, a specialist in treated wood and engineering and construction solutions.
Carmo Wood was the company chosen for the design and construction of the four newly-opened Twin Villas West Cliffs, whose wall structure and part of the roof, initially designed in concrete and masonry, were changed to a wooden solution, more sustainable and in harmony with the surrounding landscape. This change also allowed for faster execution, essential in any tourism project.
Carefully designed to integrate with the surrounding landscape, in harmony with the environment and maintaining the sustainability of the local ecosystem, the West Cliffs resort is located between natural sand dunes and coastal vegetation, interspersed with areas of pine forest and exclusive views of the Atlantic and Óbidos lagoon.
"The requirements of West Cliffs, responsible for the project, were simple: design premium villas that integrate with the surrounding nature and manage to respect the basic principle of sustainability of the project," says João Figueiredo, COO and director of Carmo Wood. "Prepared for this type of challenge, Carmo Wood responded with a solution of prefabricated construction in-house, in factory, later transported to the site in modules, which reduced the execution time of the four villas to just five months, instead of 11 months for traditional construction", he adds.
Indeed, the Wallframe solution, developed for West Cliffs by Carmo Wood's technical department, proved to be the best solution to ensure the design and insulation required for this project. The Wallframe constructive system consists in the use of panels of a structure in vertical and horizontal solid wood props, plated on both sides with OSB boards and filled the core with thermal insulation (rock wool). These panels are structural and function as wall panels.
"In addition to all these advantages, this type of construction also allows for a lower impact of the work on the site, where there are already other villas in operation, since it requires a much smaller construction site, installed for much less time, and with less waste for a simpler and cleaner work," explains the person responsible.
Remember that the West Cliffs Resort has assumed, in recent years, the commitment to reduce the impact of its activity on the environment, affirming itself as an example of good environmental and social practices, before its employees, customers and guests. For this reason, in 2022, it was awarded the Green Key Award, an international award that promotes sustainable tourism in Portugal, sponsored by the Foundation for Environmental Education (FEE).