59th Furniture Capital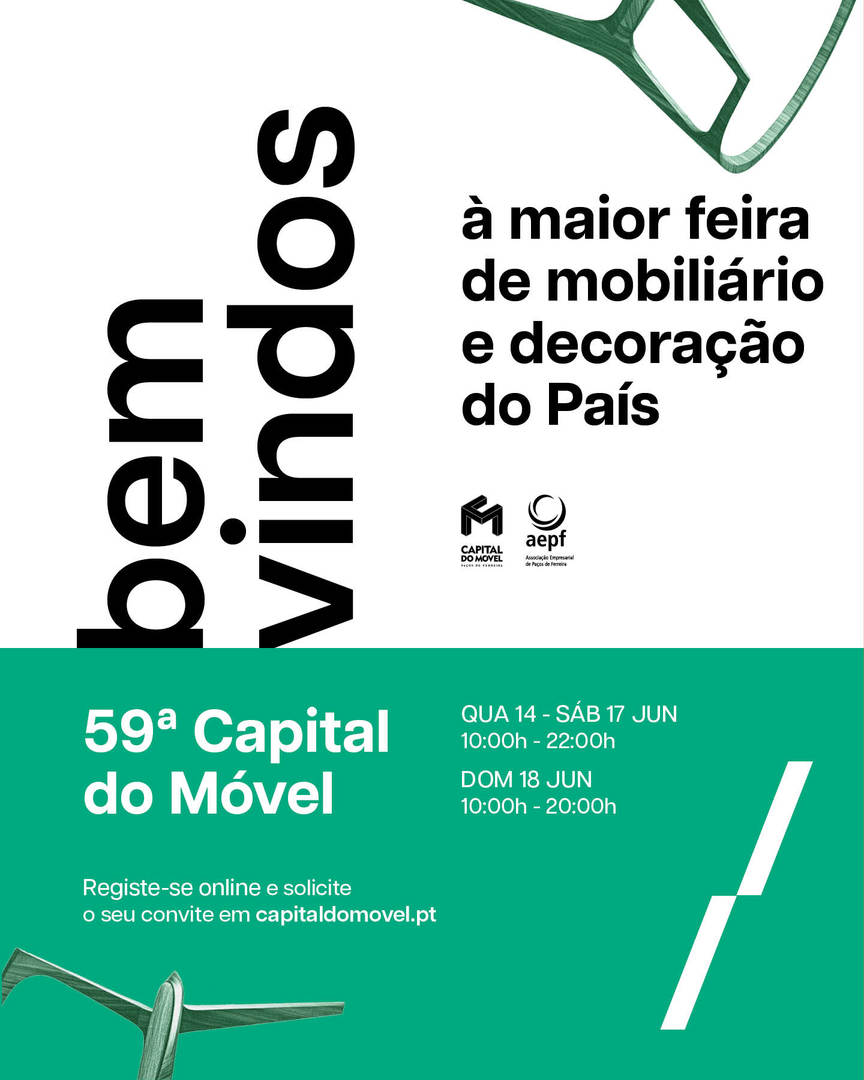 From June 14 to 18, 2023, at Pavilhão Carlos Lopes in Lisbon, you will be able to explore the latest trends in furniture, decoration and interior design.
The largest furniture and decoration fair in the country is a must for those looking to furnish a new house or renovate the home.
From classic to modern, through rustic and contemporary, the style of the furniture on display easily adapts to the visitors' taste. The complements, of course, are not lacking: besides the decoration, you can find at the event products for the garden, bedding, appliances, and lighting.
Don't miss this opportunity to transform your home into a dream space.
Attend the 59th Furniture Capital and discover the perfect fusion between design and functionality. Free admission for all enthusiasts and professionals in the sector.