Portuguese MINERAL Organic Crafts exhibits creations at Maison&Objet
Ecological air fresheners, "eternally" rechargeable and mineral-based, handmade by the brand of Vila Nova de Gaia, are exhibited for the second consecutive year in what is considered the largest decoration and interior design fair in the world.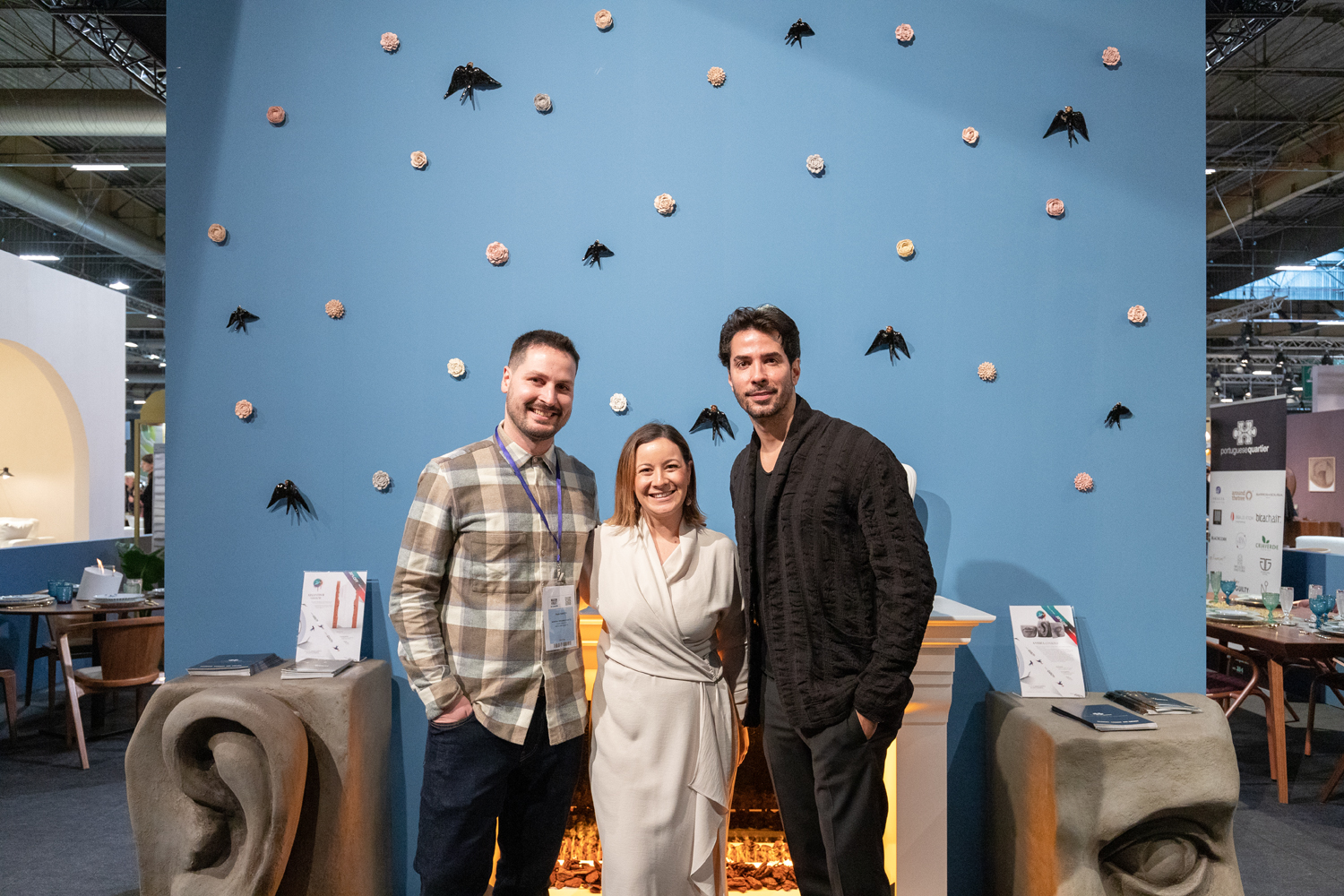 Photo Credits: Run Lola Studio
Between 19 and 23 January, Maison&Objet  brought together the main international brands of furniture and decoration, among which MINERAL Organic Crafts, integrated in the "Portuguese Quartier", a conceptual exhibition, curated by the award-winning designer Javier Goméz, who currently has its European base in Portugal, country for which he fell in love in 2016.
Side by side with Bordallo Pinheiro's iconic swallows and Vista Alegre vases, the fragrant flowers of MINERAL Organic Crafts filled a wall that left no one indifferent. In addition to the suspended pieces, dozens of air fresheners made with ceramic plaster and mineral pigments, impregnated with fresh floral perfume and with the base coated in Portuguese cork from Amorim, were carefully arranged on the stand. The result reflects the versatility of the pieces, harmonized with other Portuguese luxury brands.
In 2022, MINERAL Organic Crafs had already integrated collective exhibitions under the insignia "Made in Portugal, Naturally", sharing space with other brands made in Portugal: Maison&Objet – Paris (curated by designer Tânia Teixeira, founder of Lapa Interior Design) and Tortona Design Week – Milan (curated by designer Christophe de Sousa, founder of Christophe de Sousa Studio),  projects developed by APIMA (Portuguese Association of Furniture and Related) and by AICEP Portugal Global – Agency for Investment and Foreign Trade of Portugal, which designed the brand on the main world stages.
MINERAL Organic Crafts is a registered trademark that was born in 2020, the result of the forced pause by the Covid-19 pandemic, by Cláudia Gomes' hands, master in Communication Sciences and professional artisan certified by CEARTE, holder of the seal "Portugal SOU EU" and member of AEP (Business Association of Portugal), which has the support of her husband, Paulo Santos, master in Chemistry. What initially began as a complement to the work he developed with his own project in the areas of event styling and communication/marketing consulting, became his full-time project.  Currently, the brand is positioned in market segments as diverse as interior design, home fragrance, gifts for private/corporate events, sensory marketing and, also in the artistic sector, with its line of textured canvases, made using a spatula and many hours of work and love invested in each frame made.
For the artisan, "these kinds of opportunities help us reach new audiences and allow us to be associated with major international trends, which is great in terms of notoriety for the brand and for our country, which we represent out there with great pride."
MINERAL Organic Crafts has an audience of 12,000 followers on social networks, provides 50 resale points from North to South of Portugal and already exports to Angola, USA, France, Spain and Germany. The brand also has direct sales and integrates two international B2B platforms.