Portuguese interior design seduced the Arab market at hotel industry event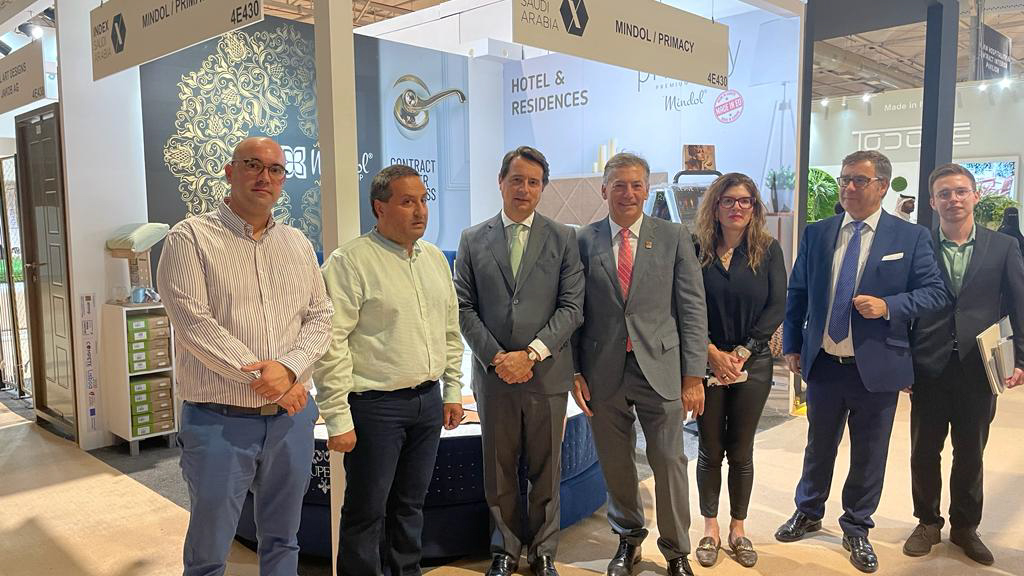 From 10 to 12 September, 19 national furniture brands took part in the Hotel & Hospitality Expo Saudi Arabia 2023
19 companies from the Portuguese wood and furniture sector were present at the Hotel & Hospitality Expo Saudi Arabia 2023, from 10 to 12 September. The most influential hotel sector event in the Arab market was attended by the following companies: AM Living; ARC Mobiliário; Arq Tailor's; Casa Magna; Cicodoor; De Fontes; Emotional Brands; Fagotel; Flumen; Lumber; MainGuilty; Mamoa; MBN Group – Móveis Barbosa Neto; Mindol Group; Muranti; Nauu Design; Ribadao Wood Boutique; Sentta and X8 Solutions Group. Organised by AIMMP – Associação das Indústrias de Madeira e Mobiliário de Portugal (Portuguese Wood and Furniture Industries Association), this participation demonstrated the competitive strength of this industry in the area of interior design.
For Vítor Poças, President of the AIMMP, this fair was further confirmation that the internationalisation strategy proposed by the AIMMP is correct in terms of supporting companies in the most distant destinations and in markets where it is culturally more difficult to reach. The companies that took part in the programme proposed by AIMMP had local b2b contact opportunities that would otherwise not have been possible as a result of the joint effort made by AIMMP with privileged local contacts alongside the fair programme.
To open the event, Portuguese entrepreneurs were visited by His Excellency the Portuguese Ambassador to Saudi Arabia, Dr Nuno Mathias, accompanied by the AICEP Portugal Global delegation, represented by Manuel Couto Miranda. The agenda of events for the Portuguese participation also included a presentation of the sector to the Ministry of Investment. A b2b meeting was also held under the theme "The Portuguese Design Day" at the Ambassador's residence, putting the companies in contact with local investors.
To round off the agenda, these Portuguese companies took part in the "Wood (Design) Talks" organised by the AIMMP. On 11 September, Tiago Sousa, Creative Director and Founder of NAUU Design, gave a talk on "The Use of Social Media in Design". On 12 September, Carlos Mello, Designer and Founder of MainGuilty, gave the talk "The Power of Personality / The Role of Soft Skills in Design", both of which took place at the Riyadh Front Exhibition & Conference Center.
The Hotel & Hospitality Expo Saudi Arabia offered these national companies a unique opportunity to connect with the main players in the market, hospitality investors looking for innovative products and services for their next projects. An exhibition that served as a showcase for the launch of innovative products and solutions for the sector's most influential buyers, as they seek to keep abreast of developments in the sector.
This initiative was organised as part of Inter Wood & Furniture, an internationalisation project managed by AIMMP for the Wood and Furniture sector, which supports Portuguese companies interested in developing internationalisation strategies for new growth markets. Over the years, this programme has supported more than 400 companies, through 140 actions, in around 50 markets, with incentives of up to 50%, contributing to the growth of the sector's exports which, in 2022, reached an all-time high of more than 3 billion euros.
Companies taking part in the Hotel & Hospitality Expo Saudi Arabia 2023: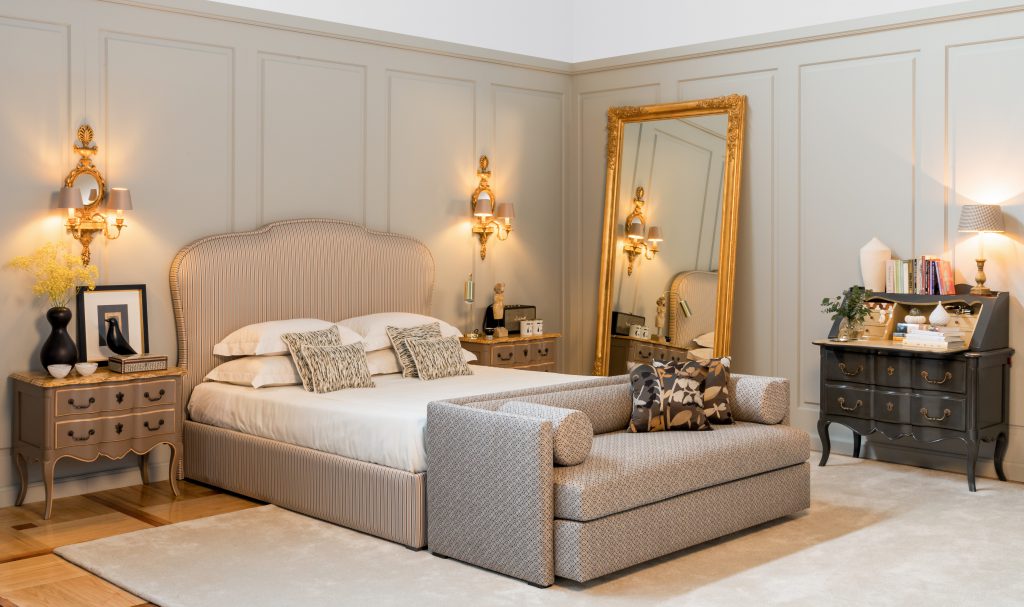 AM Living
AM Living bears witness to six decades of history, passing on a legacy that embodies a passion for wood and a commitment to excellence for our customers. Heritage, vast experience and a relentless pursuit of improvement and mastery are the justification for continuous growth and evolution.
As a result, AM Living's furniture range has expanded to include a diverse range of collections, from Classic to Contemporary, incorporating Bespoke Cabinets and Outdoor Furniture. Although the brand has achieved a global presence, they remain deeply rooted in their origins, adopting new narratives to connect with customers in more meaningful ways.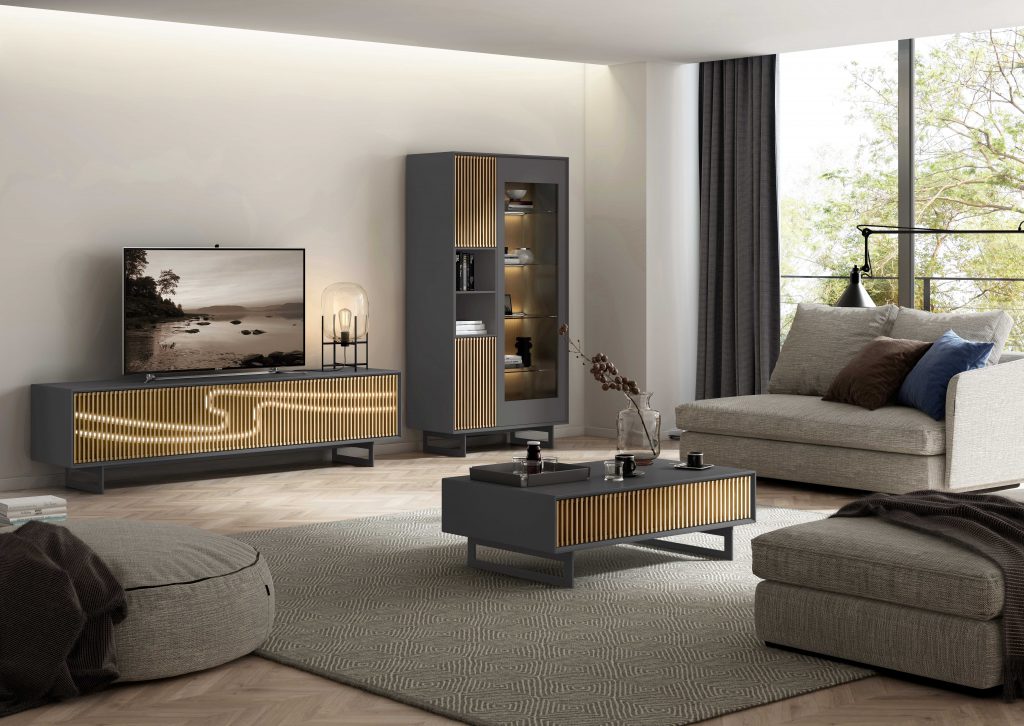 ARC Mobiliário
ARC is committed to consolidating its presence in 15 countries and conquering new markets. They are furniture masters with over 50 years' experience.
To satisfy their demanding customers, they rely on a professional, young and cohesive team, as well as new technologies that open up new perspectives and provide production capacity. The brand is characterised by quality and innovation, with an irreverent design that combines comfort with innovation.
For ARC, a passion for furniture perfection is imperative in order to fulfil the wishes of customers and partners.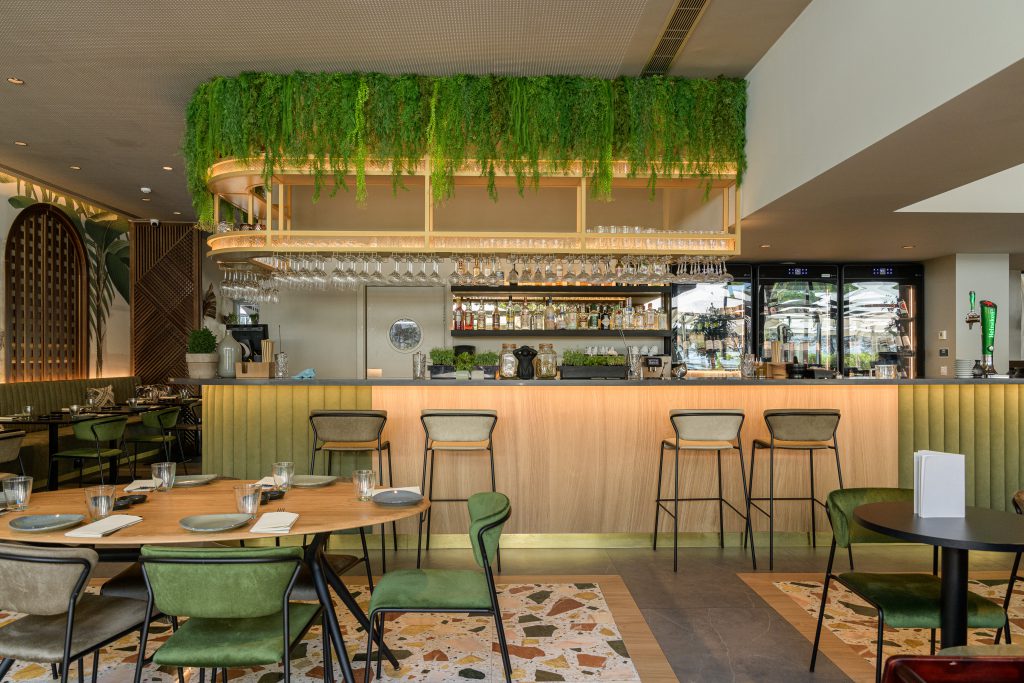 Arq Tailor's
ARQ TAILOR'S develops its architecture and interior design projects in Lisbon's prestigious Chiado neighbourhood.
In a sober and creative style, ARQ TAILOR'S tailor-made projects stand out for their elegance in a unique and timeless style, creating functional and comfortable spaces aligned with the specific needs of each client.
With a cheerful and young team, the studio is known for the blend of refinement and modernity in its projects, designed for both residential and commercial spaces. ARQ TAILOR'S also provides landscaping services and consultancy in Arts and Antiques, offering its clients a broad portfolio of very exclusive services.
Experience in the United Arab Emirates for more than 15 years allows them to develop even more projects in this geography.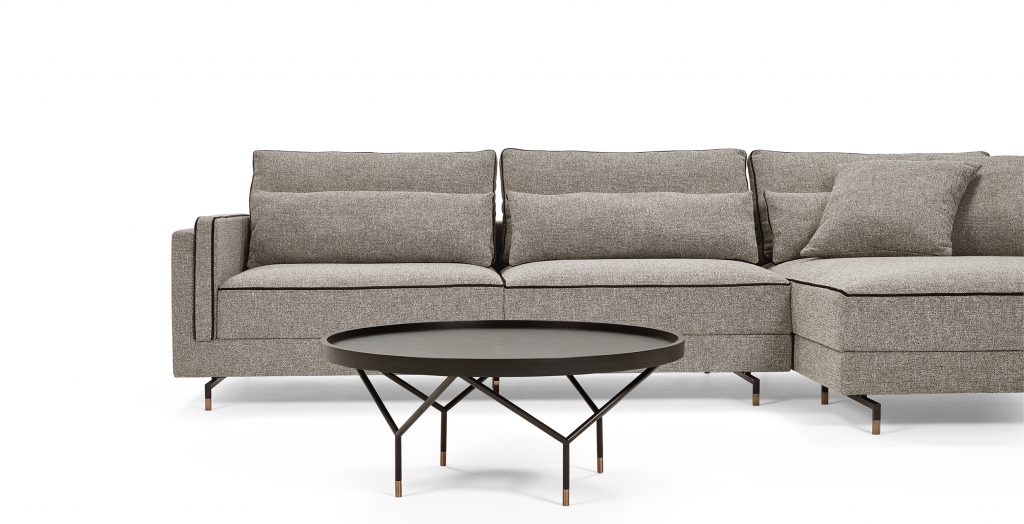 Casa Magna
Casa Magna is a Portuguese furniture brand created in 2017 and characterised by its sophisticated and cosmopolitan design.
The Triplex brand was born out of the need to create luxury everyday furniture with unique and exquisite finishes.
Each collection is made to order, specially handcrafted for the needs and dreams of each client.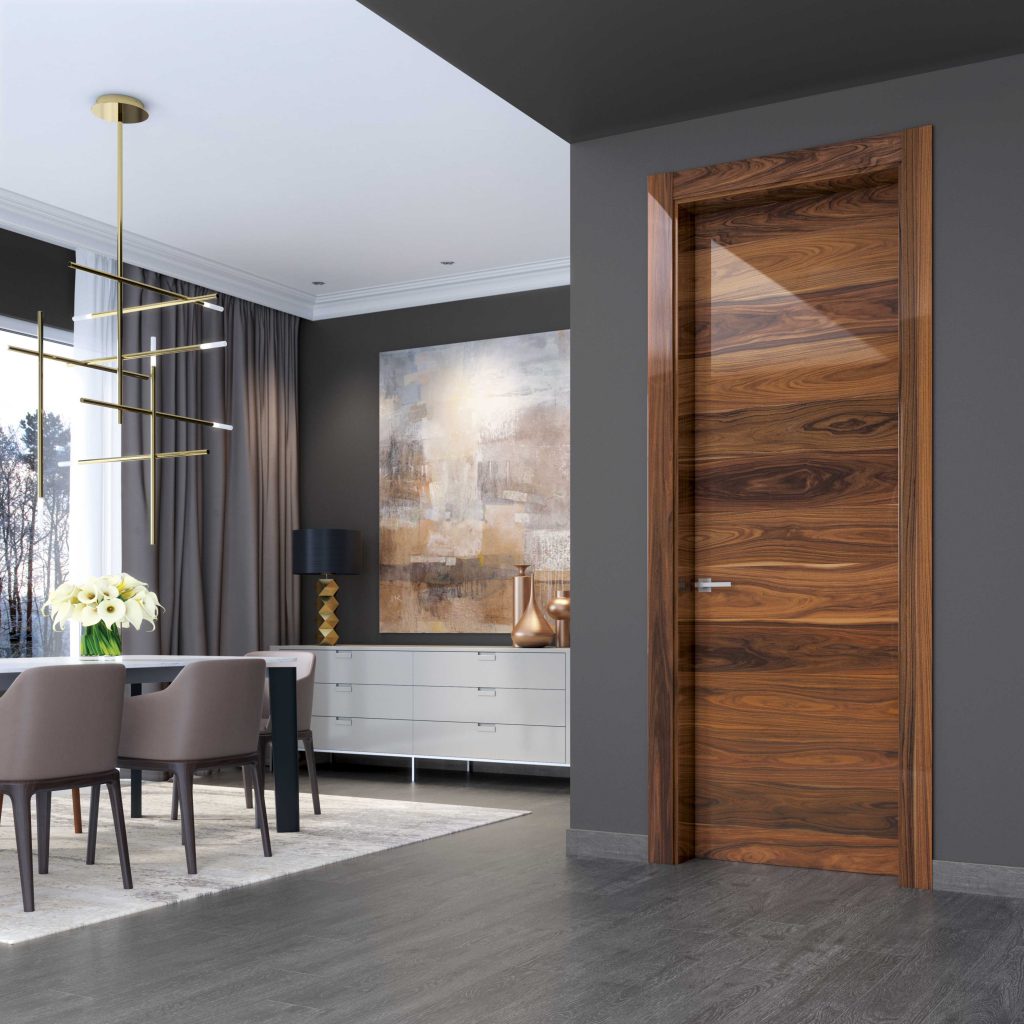 Cicodoor
CICOMOL, based in Ourém, is the result of a strategic partnership with various companies in the wood sector, offering a wide range of products. Equipped with state-of-the-art technology and formed by a team of highly qualified professionals, CICOMOL has developed and consolidated its market leadership.
For the most demanding customers, they have developed CICODOOR, a quality product that makes a huge difference to the details that surround us. The door is no longer just a point of passage, but also an extremely important decorative piece.
The combination of carefully selected materials, the correct choice of models and the perfection of finishes results in the harmony, comfort and well-being of each space. CICODOOR was developed for clients who want simple and cosy spaces, where comfort and harmony between the surrounding elements are crucial for a perfect environment.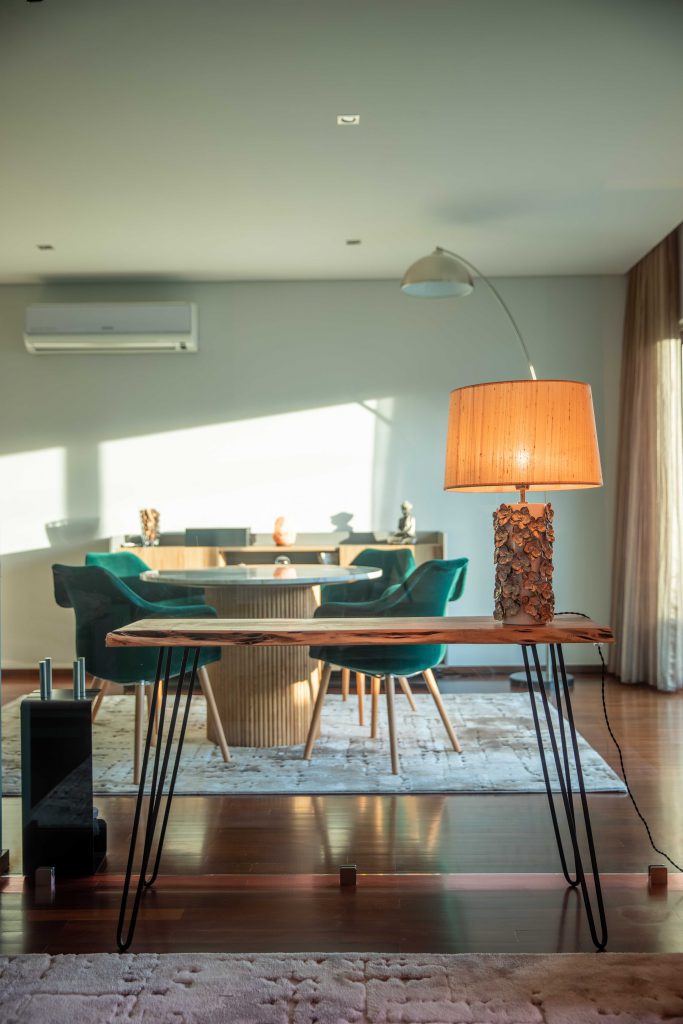 DeFontes
For Defontes, furniture is more than just an aesthetic and simple function, it is the creation of history, from concept and design to final production.
A family-run company with over 40 years' experience in developing customised furniture. Today, Defontes has evolved to carry out turnkey projects, customised products and work together with own brands and interior designers. Always bringing the knowledge and experience of joinery and combining it with modern design.
They collaborate and develop from the first sketch, through all the technical development, improvements and adaptations, responding to the client's needs until the final details are defined and realised.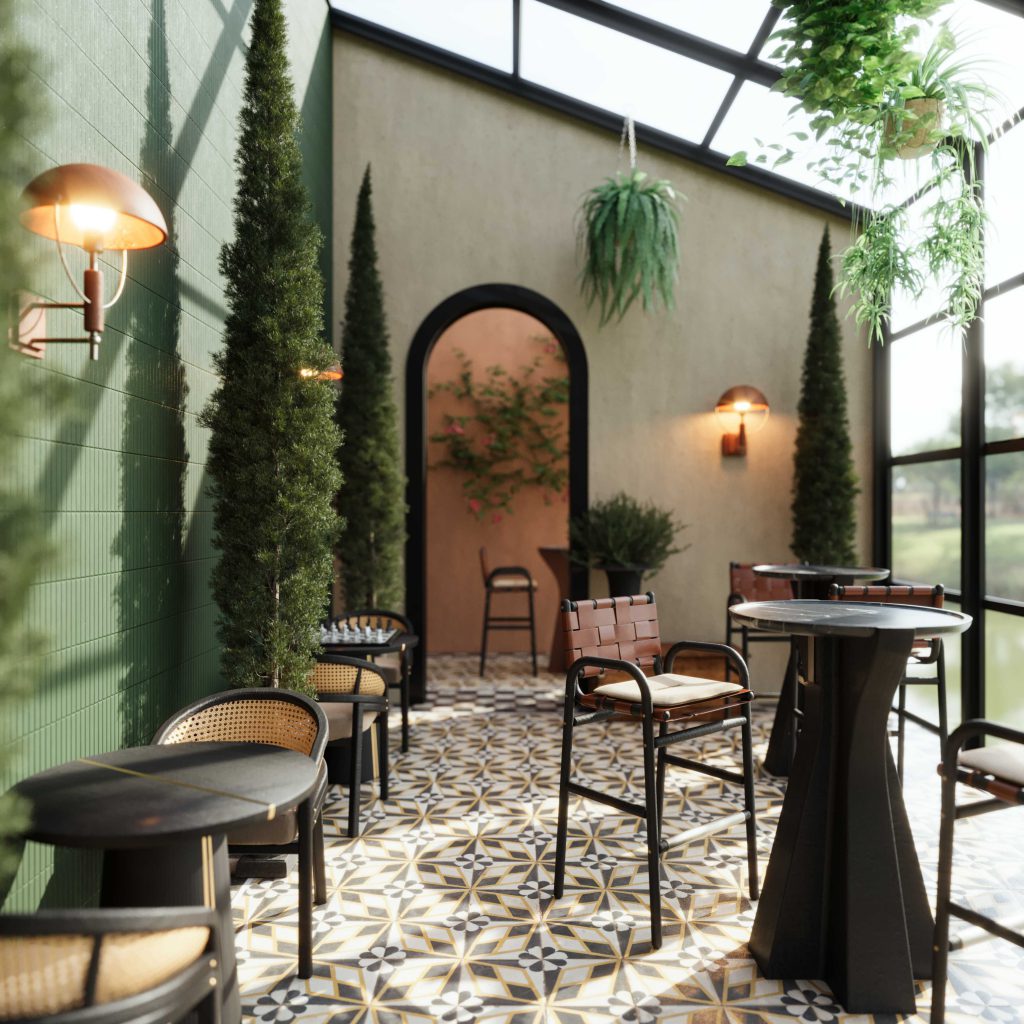 Emotional Brands
Emotional Brands® is a Portuguese creative design studio with distinctive expertise in luxury furniture, lighting design and interior decoration.
Inspired by the fusion of diverse design styles and cosmopolitan lifestyles, the studio has created 5 contrasting high-end brands to arouse emotions in designers and art lovers.
The concept of each piece is conceived from the balance between tradition and innovation. Much more than products, the handcrafted pieces aim to declare a passionate story, reflecting their inspirations and publicising the immense heritage and culture.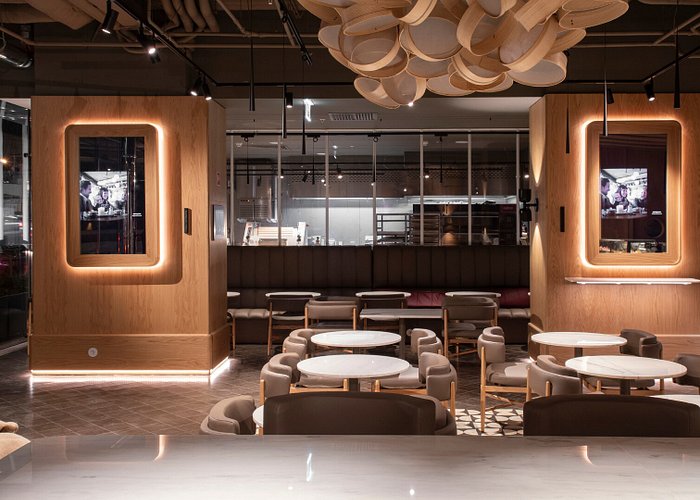 Fagotel
FAGOTEL – interior design has more than 20 years' experience in supplying and managing interior equipment projects in the various areas of hotels, restaurants, shops, services and homes.
FAGOTEL is recognised for offering a service of excellence and efficiency, responding to the most modern, contemporary, traditional or classic projects and having the privilege of equipping the most prestigious hotels around the world.
FAGOTEL has vast experience and capacity in the production of furniture and interior decoration in partnership with the most renowned architects, designers and decorators, thus enabling the final presentation of innovative, elegant, comfortable and unique products and solutions.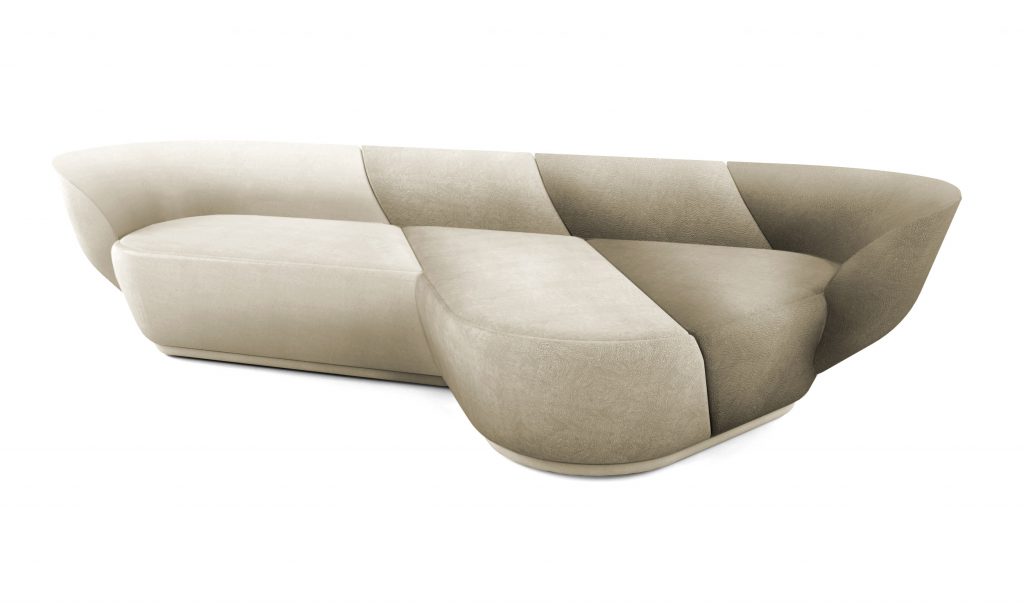 Flumen
When you choose a Flumen product, you get more than just a piece of furniture. They become part of a proud tradition of distinctive and beautiful craftsmanship, where nothing has been left to chance. Where every piece of furniture is made with great love for design and the history of the craft process. Where each piece passes through countless specialised hands before taking pride of place in its chosen space, telling a story of masterful design in quality wood from sustainable forests.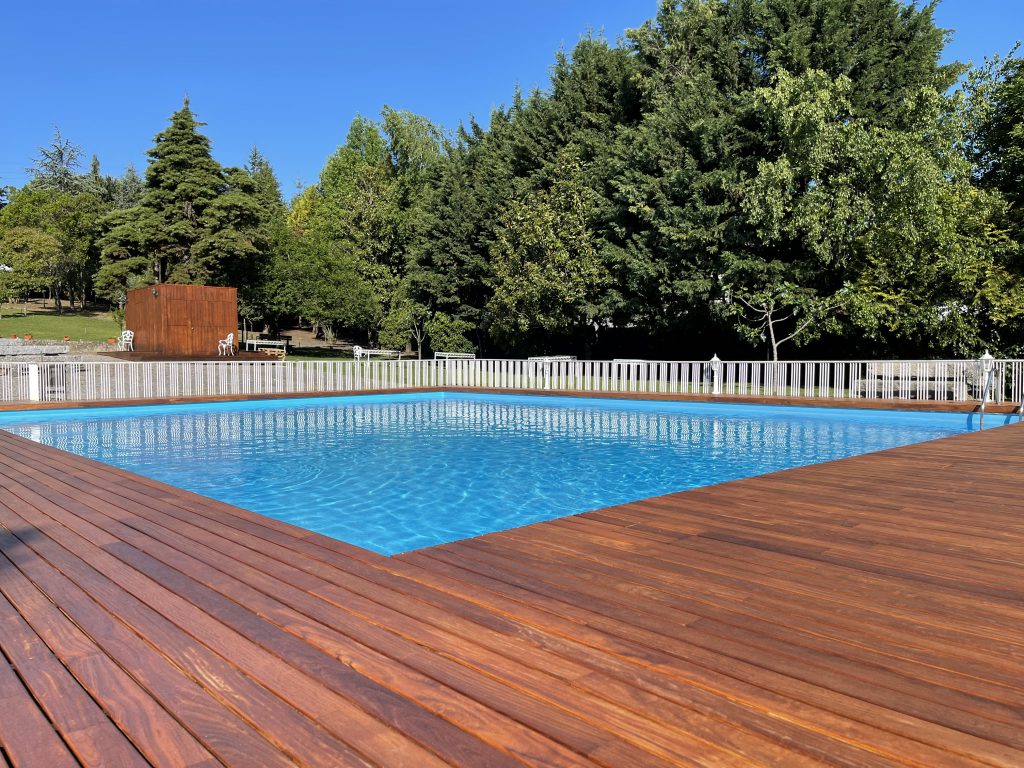 Lumber
Located in Porto, Lumber was founded in 2011. With a young and experienced team, operating in Brazil since 1999, Lumber focuses on the production and distribution of Brazilian Tropical Timber.
Its partners Tap Timber and Luxor Timber, located in Itaituba, Brazil, guarantee access to high-quality, certified timber, enabling it to satisfy its customers in Europe just-in-time.
In 2017, Lumber began producing decking/parquet in Portugal, emphasising quality, creating product diversity and getting closer to its customers.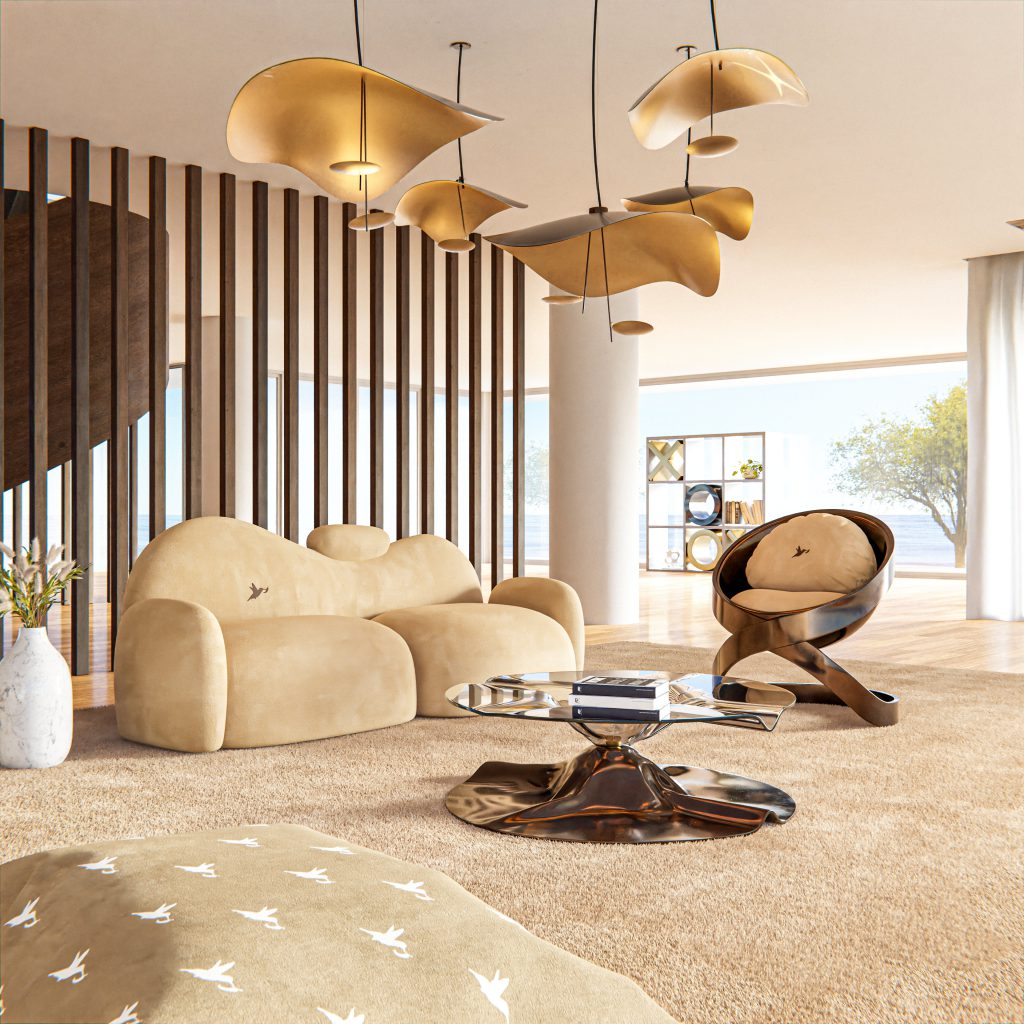 MainGuilty
"The world's hottest brand that combines art and design." Born in 2020, in the midst of a pandemic, the founders were challenged to create a new era of design. Based on the 5 senses, it offers smell, touch, taste, sight and hearing to a world full of guilty pleasures.
The brand's collections are based on the narrative of the personal experiences of the brand's creators and the way they perceive the world. They provide desire, exclusivity and pleasure in every piece.
MainGUILTY is the fusion of two lovers of design and art, linked by a passion for travelling and discovering new cultures.
They aspire to take the "Made in Portugal" brand to the biggest cities in the world, reinforcing support for artisans and forgotten techniques.
Focussed on customer satisfaction, they intend to offer design pieces, full of stories, of the highest quality, capable of creating environments filled with strong stimuli.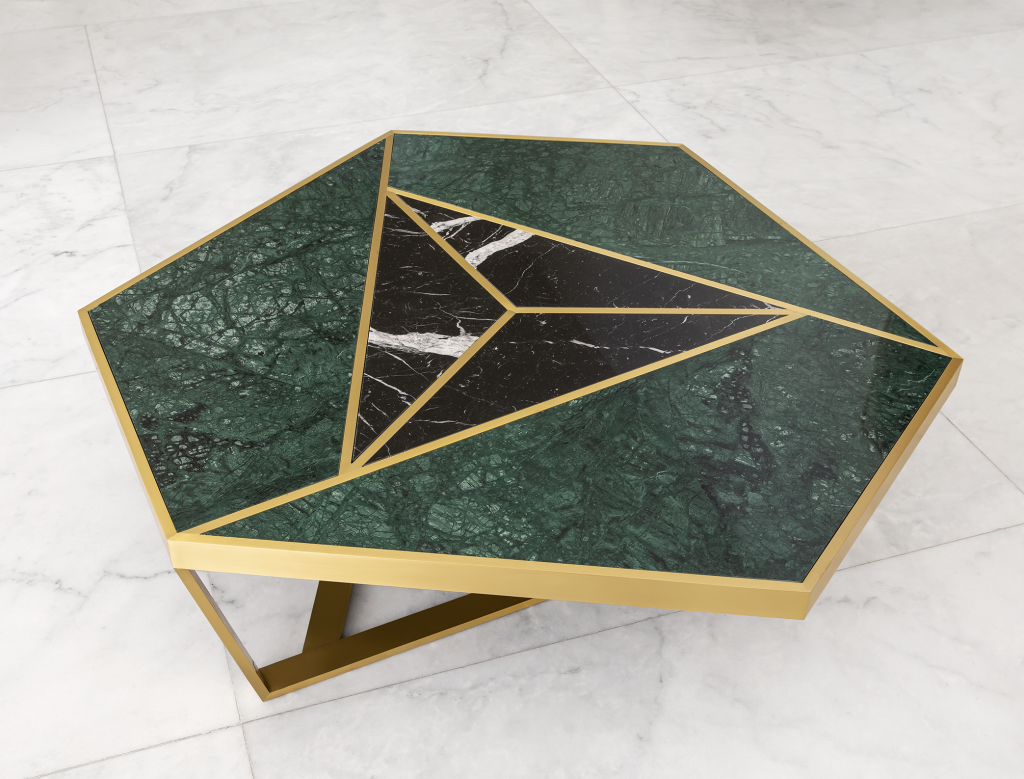 Mamoa
MAMOA is a Portuguese furniture design brand that is defined by customised production, in a manufacturing process that combines the talent of new designers with the timeless wisdom of local artisans in a symbiosis that seeks to create pieces with character and superior quality.
They work daily to present the best solutions throughout the production of each piece, in a customised approach as well as through the creation of products that form part of the collection, always maintaining a careful selection of materials and a careful choice of the best production techniques.
With the mission of establishing a perfect partnership in a business-to-business context, MAMOA aims to assert itself through high-quality production, accompanying exclusive interior projects and responding to each challenge according to its needs.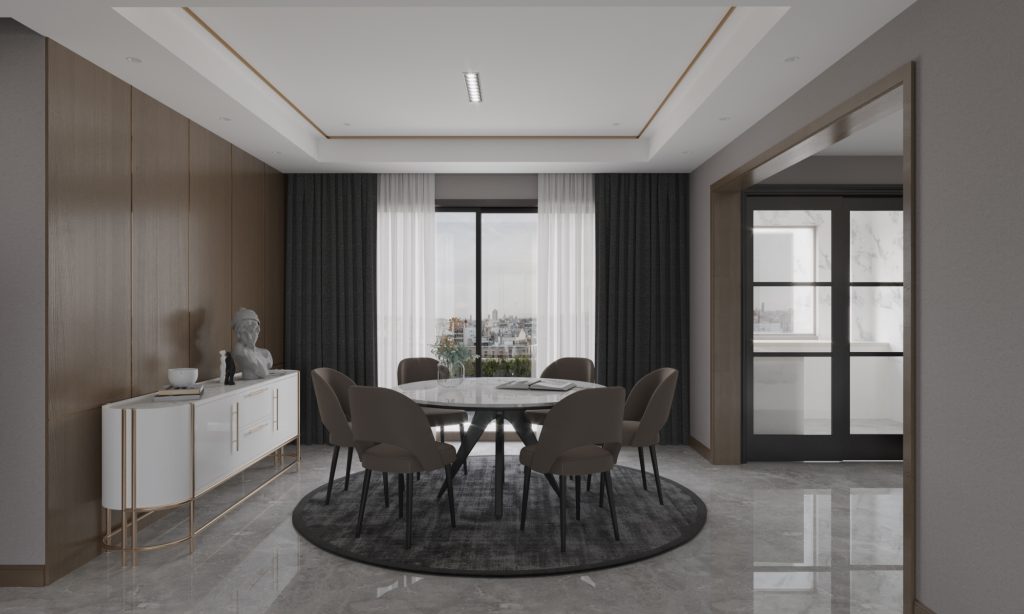 MBN Group – Móveis Barbosa Neto
Since 1980, Móveis Barbosa Neto has been growing thanks to the market vision and expertise of its founder. The company's pillars have been its dedication and daily commitment to quality, improved manufacturing processes and modern design.
In this way, the MBN Group keeps up with current realities and has a great ability to adapt to different markets.
To keep up with market developments and increase its production capacity, Grupo MBN has built modern and functional facilities. A space duly equipped with technology and qualified human resources that allows it to meet its clients' needs.
Dedication, experience, retirement and a passion for art and production are the key words behind Grupo MBN's success. With an excellent team of professionals with a taste for art, the company's day-to-day life is full of activity, experiences and good humour.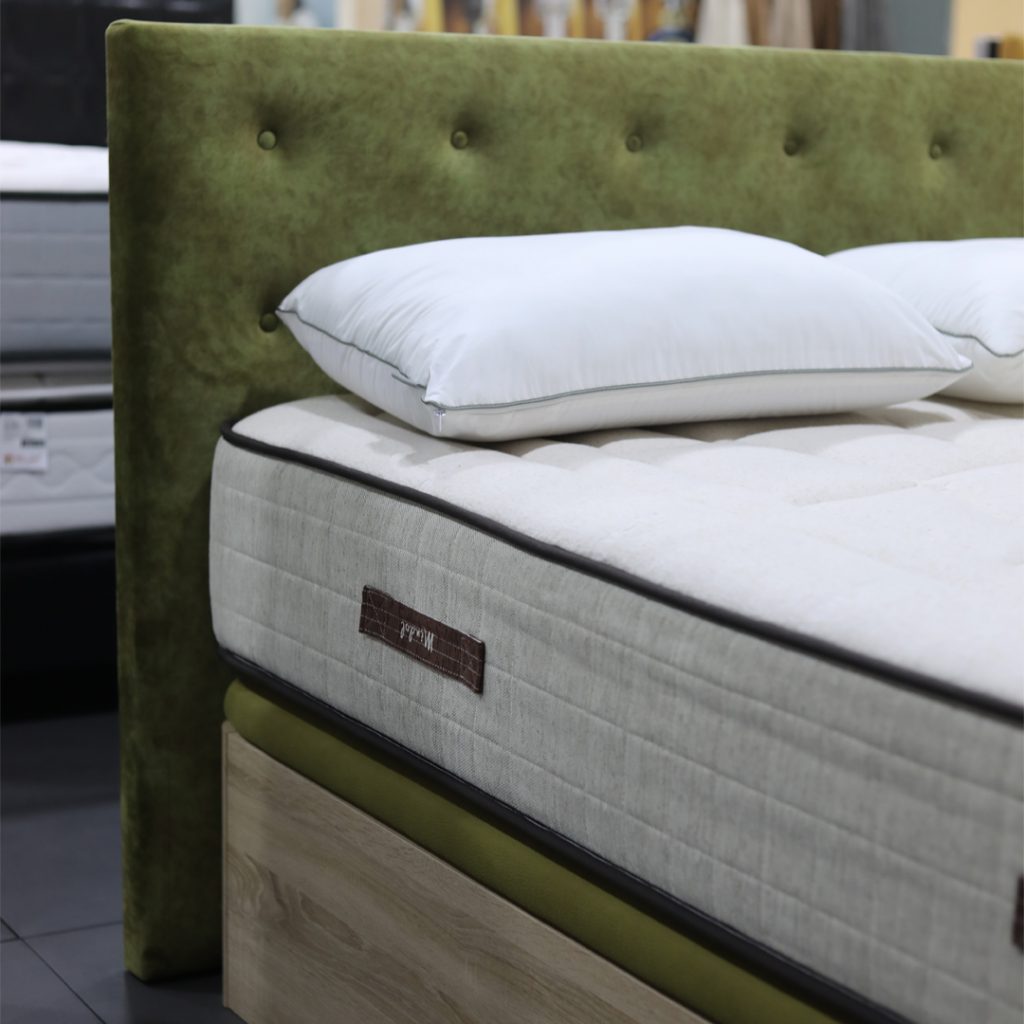 Mindol Group
Mindol Group is a leading Portuguese mattress manufacturer located in Vale de Cambra, Portugal. This 50-year-old family business has fully automated production. They are capable of manufacturing more than 100,000 mattresses a year.
They create and design their products using the best European raw materials, which are a guarantee of excellence and quality.
The company operates all over the world (mainly Europe, North America and China) and is currently entering the Middle East market. This worldwide experience allows Mindol to fulfil all requirements and meet all consumer needs and satisfaction.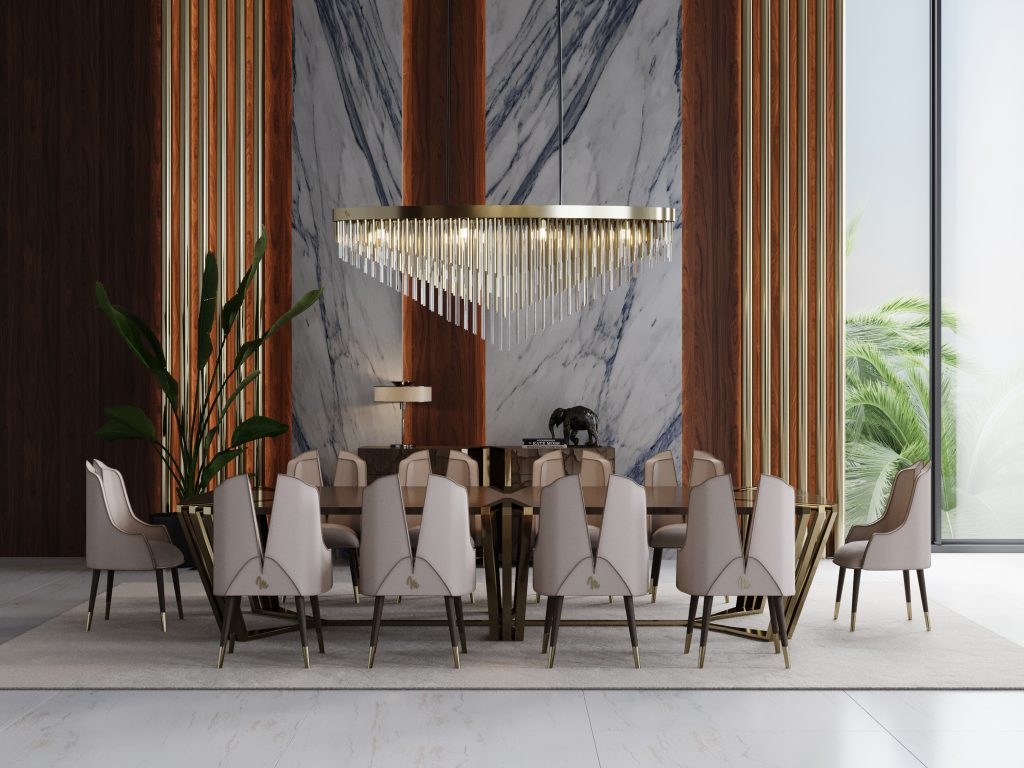 Muranti
"Design is our reason. Each piece reflects our dedication to design". This is how Muranti is characterised.
They believe that the elegance and sophistication presented in their collections are timeless. They promise to bring distinction and excellence to every piece in the collection: excellence will emerge from the finest materials.
They put passion into everything they do. They love their work, and this inspires the team to create new pieces for customers. All the pieces are handmade by experienced artisans.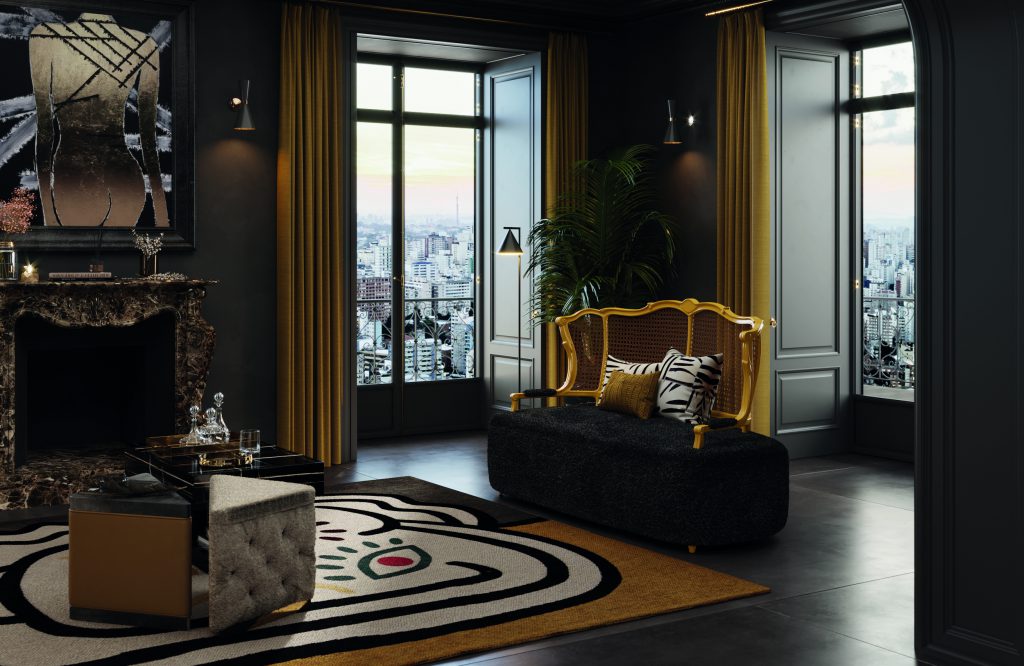 Nauu Design
NAUU DESIGN was born in 2013 from more than two decades of experience in interior design in Portugal. It is a brand that conceptualises, designs and produces luxury and bespoke furniture with an exclusive design.
Born in Setúbal, by the river Sado, NAUU DESIGN is a brand that aims to take the strength and distinction of one of Portugal's richest regions across borders. It is this strength and distinction that they incorporate into every piece and that they want to convey to their customers.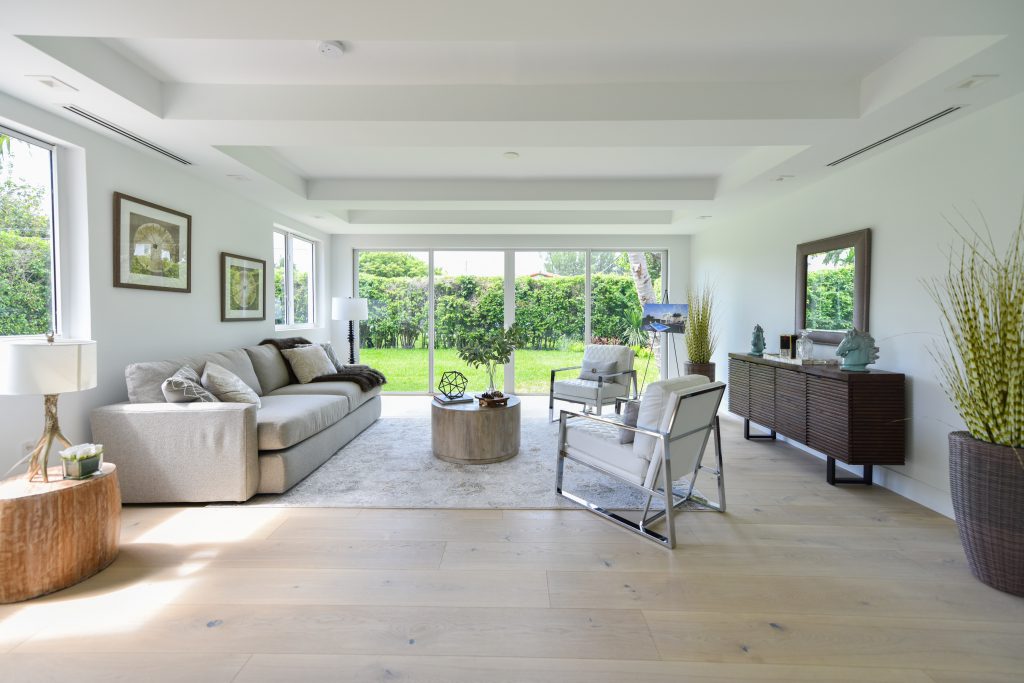 Ribadao Wood Boutique
Family-owned and run since 1976, Ribadao is dedicated to providing the most exclusive and elegant flooring lines available on the market. Headquartered in Viseu, Portugal, the company has global operations that include manufacturing, sales and distribution sites in the USA, Europe and Africa.
Dedicated exclusively to the latest market trends, the company works diligently to produce and sell ecologically sustainable products.
With a focus on art and craftsmanship, Ribadao strives to produce high-quality products at affordable prices with an ongoing commitment to service and professionalism.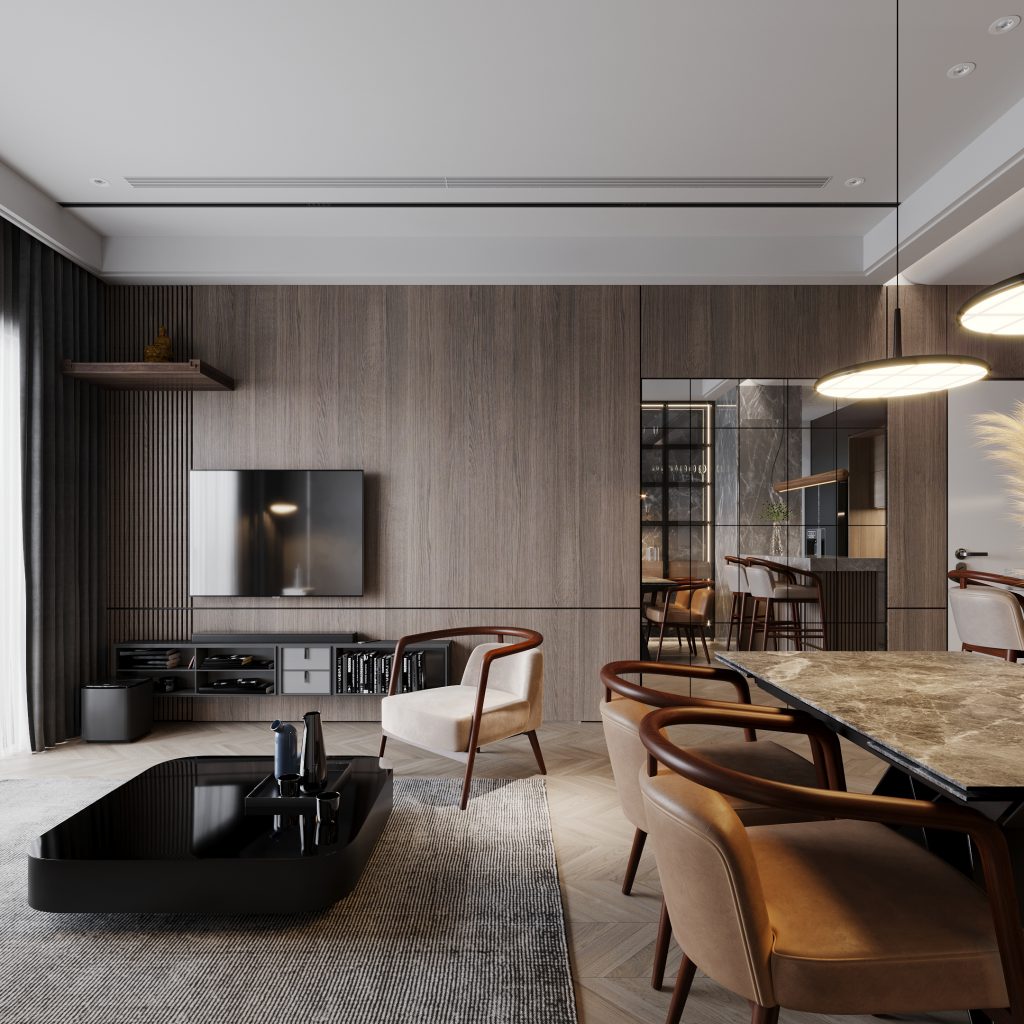 Sentta
SENTTA is much more than a furniture design brand. It's about a legacy.
With the savoir-faire of world-renowned product designers, the irreverence of emerging talents and the knowledge and experience acquired over thirty years, SENTTA creates exquisite and sumptuous designs.
Contemporary, modern, minimalist or industrial design are some of the styles that can be recognised in the SENTTA Collection. The brand has a wide variety of pieces that easily adapt to the most diverse spaces and cultural standards.
Portuguese by birth, SENTTA communicates in multiple languages and travels the world in search of inspiration, from the simplest to the most complex detail that can reflect its identity. Diversity is the motto.
Traditional craft techniques and certified materials are combined with innovative finishes and fabrics to produce impeccable design pieces.
The production line for the SENTTA collection follows a zero-waste policy and all designs are registered with the responsible organisation.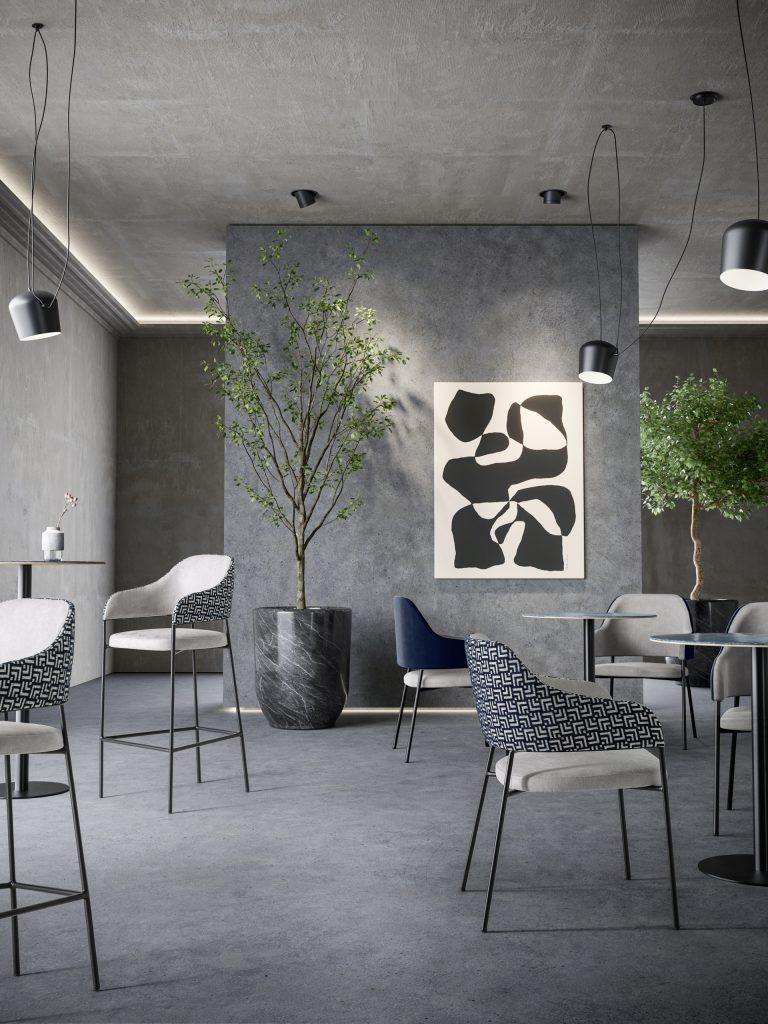 X8 Solutions Group
From Portugal to the world. This is how X8 Solutions Group is characterised. Every piece is carefully crafted with Portuguese love and soul.
The brand takes into account the quality of Portuguese suppliers in order to deliver a premium piece to the customer, with a little of the well-known and world-renowned Portuguese savoir faire.