Glassinnovation: IllusionTV Lollipop named Product of the Year 2023
IllusionTV Lollipop, an innovative product designed by Glassinnovation, was distinguished as Product of the Year 2023, in the Televisions Category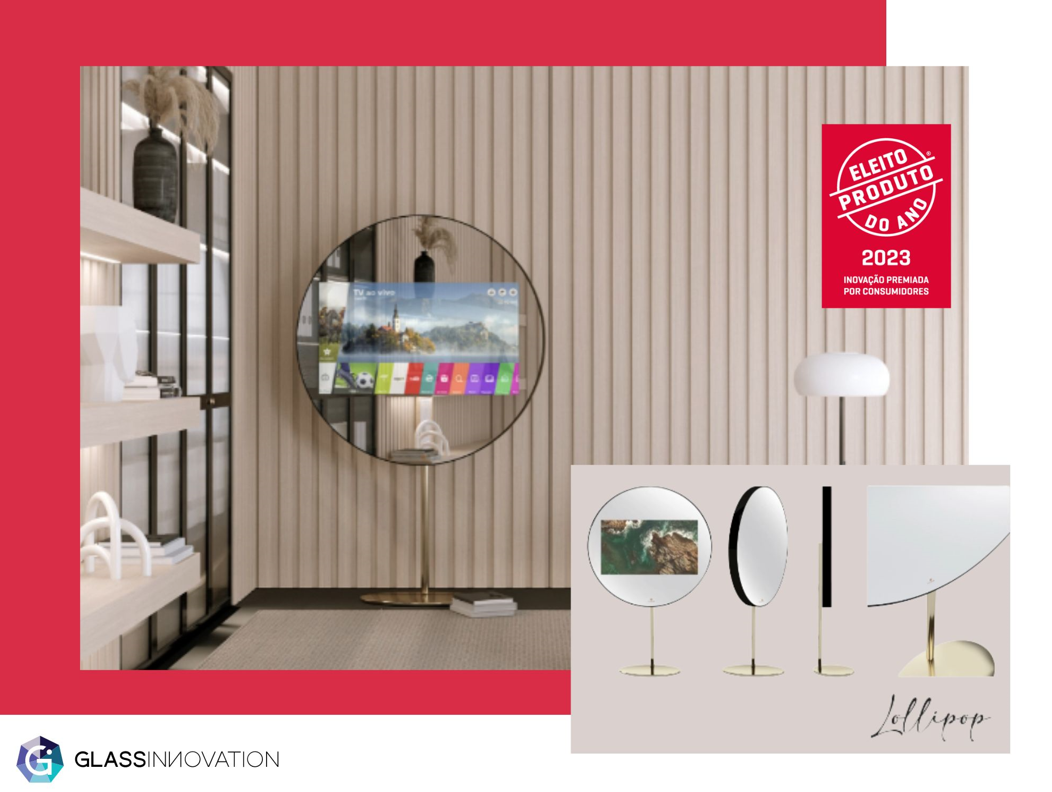 The Product of the Year, which is now in its 19th edition, seeks to give consumers a voice. Supported by the evaluation of more than 3 thousand consumers, its purpose is to distinguish the products that, in the previous year, stood out for their innovative character. Glassinnovation was one of the choices!
With an elegant and unique design, IllusionTV Lollipop recorded, in the Televisions category, the final score of 6.95 points, out of 10 possible.
A simple mirror translates into a decorative piece capable of standing out in the most varied environments. In a perfect symbiosis between glass and technology, the television is only visible when the remote control button is pressed.
📌 In the issue 154 of MN, Glassinnovation was one of the prominent companies under the rubric "SPECIAL DECORATION". They work with the ambition of continuing to enjoy the preference of the Portuguese people, seeking to distinguish themselves through innovation, rigor, quality and experience.
↪️ Would you like to have one of these televisions in your home? You can learn more here: www.glassinnovation.pt