Sea la vie by Atelier Susana Camelo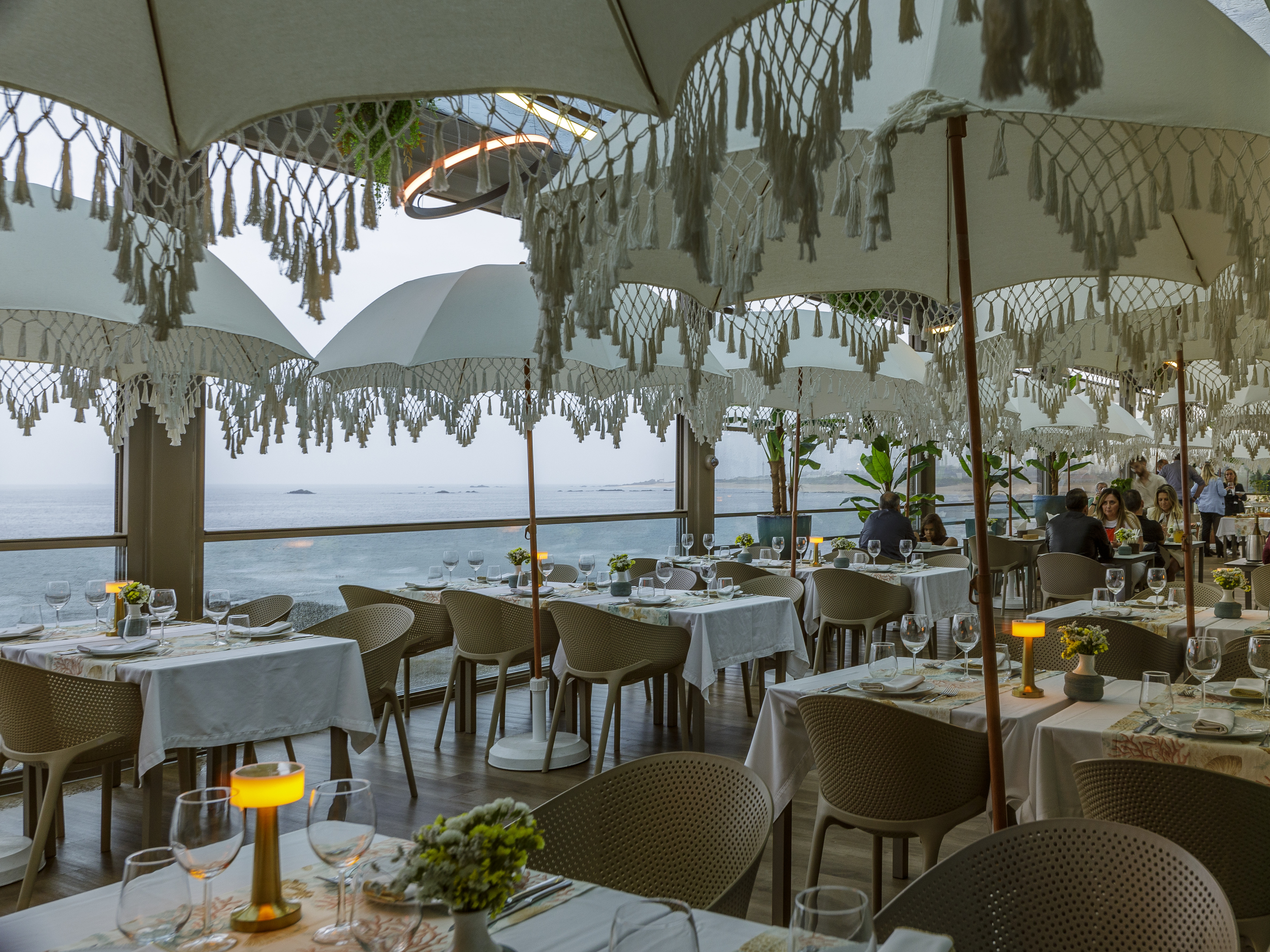 Sea la vie by Atelier Susana Camelo
In 2023, Atelier Susana Camelo signs the renovation of Pé no mar Restaurant.
The essence of the project lies in its inspiration in the sea and in the intention of creating an organic extension of the natural landscape of Praia do Facho.
Resorting to the use of elements such as vertical gardens, wallpaper and textiles in serene and pastel tones with maritime motifs, an unpretentious environment was created with the intention of transporting each visitor to an exotic refuge.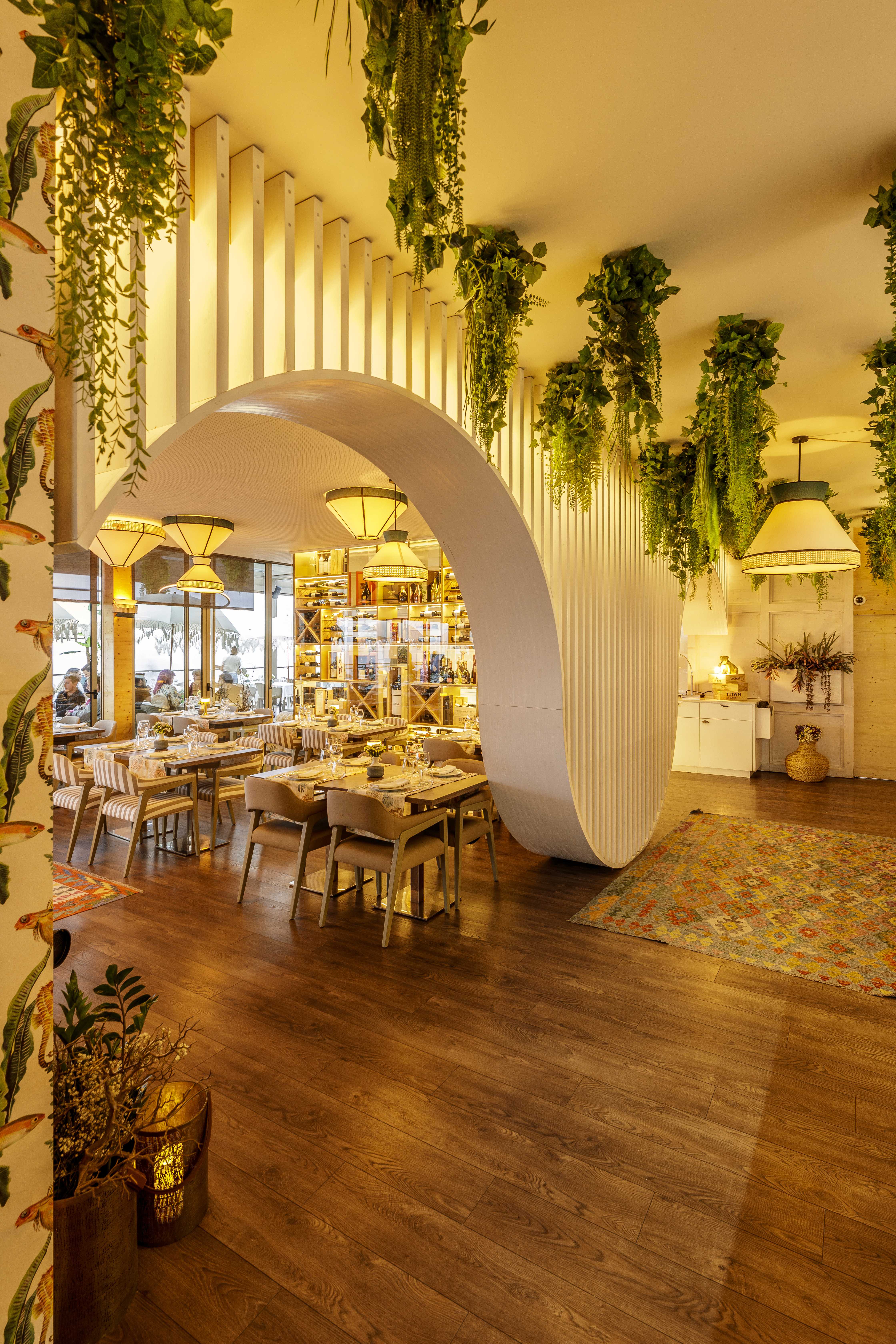 Elegant and discreet with a sense of humor, the neon walls read "Sea la Vie", the quintessential motto of a weekend by the sea.
Authentic and familiar, with the intention of living up to its name "Pé no mar" (Foot in the ocean), the space combines the cozy boho atmosphere tied to a good northern Portuguese meal with the relaxed sophistication of a beach restaurant.
The lighting, one of the most distinctive signatures of the atelier, was meticulously studied to guarantee the space a relaxed and welcoming atmosphere. The interior designer and founder of the Atelier, Susana Camelo, emphasizes: "The temperature and intensity of light play a key role in our well-being. Good lighting project transforms a space"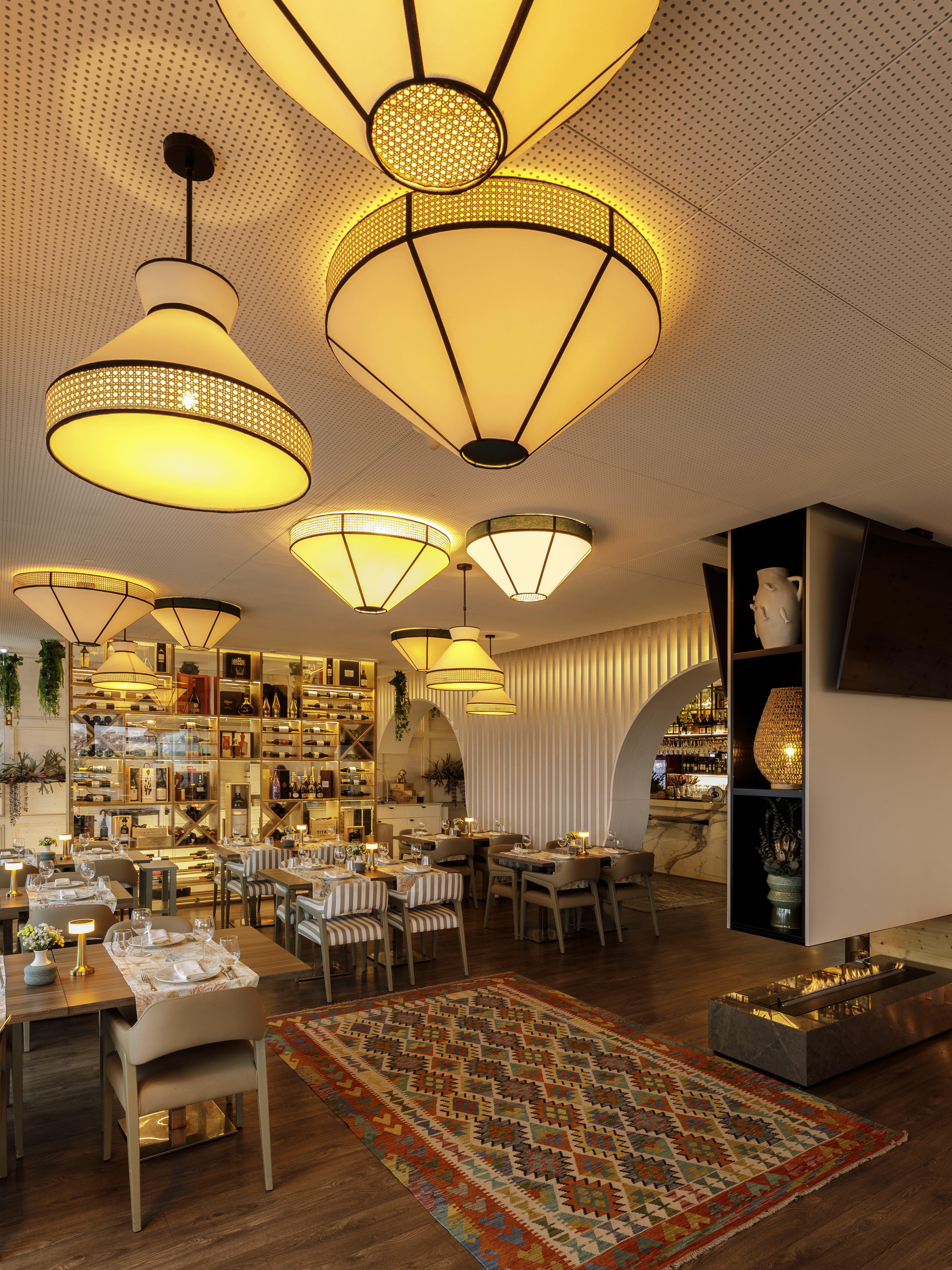 The excellent relationship with the customers, Paula and Vitor, created a thriving environment of creativity and positive synergies. Conveying interior design as a vehicle of universal language, the elements of comfort, sense of humor and joy were a transversal message throughout the project.