Cobermaster Concept: Minimal Sideboard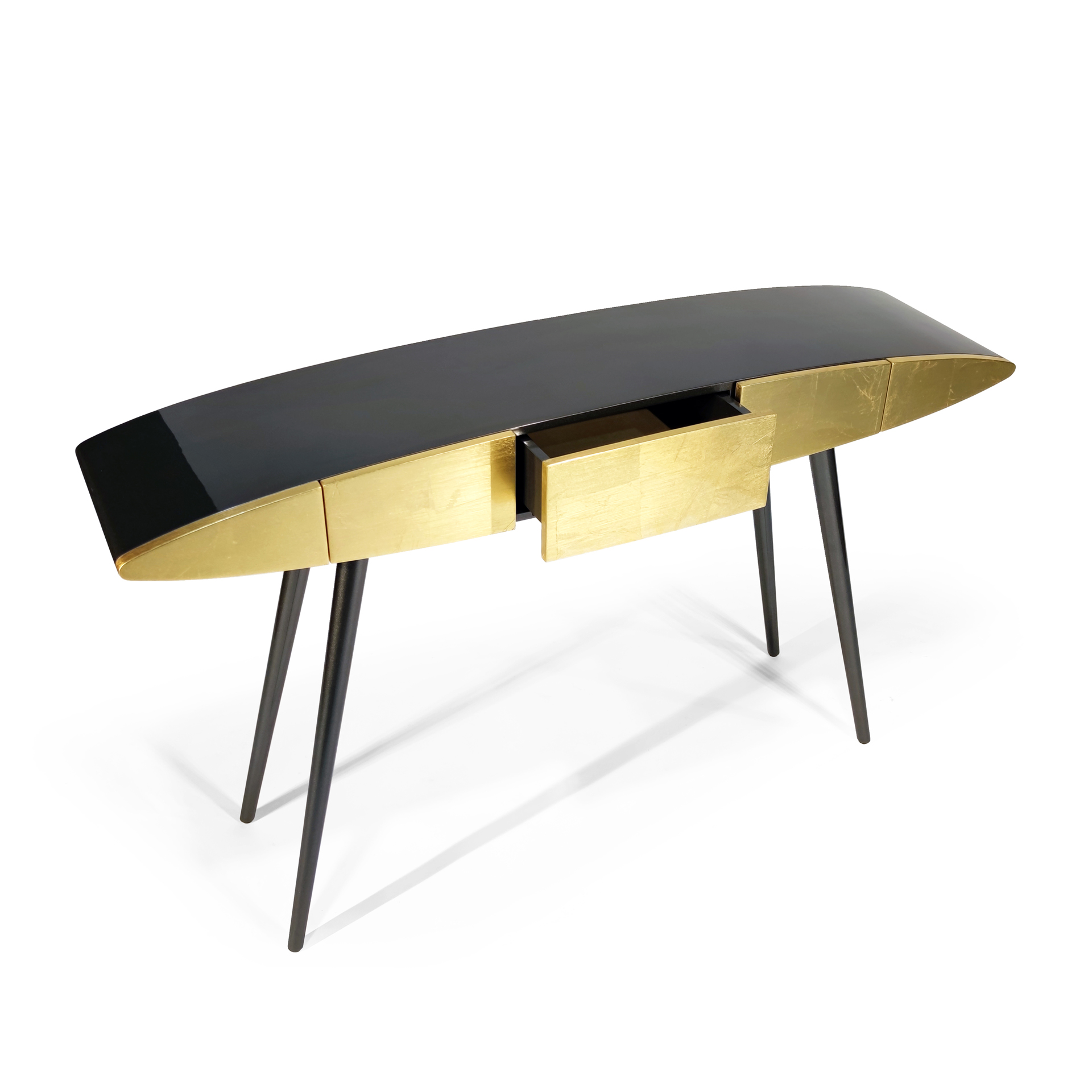 Less is more.
This is the philosophy behind the Minimal sideboard.
The oval design with 5 drawers was created with simple, straight lines in mind which contrasts with the luxurious gold leaf. A completely custom base can be fitted to replace the wooden legs, as well as custom finishes for the drawers and main frame.
Highlight "New Ideas", Issue 157