Ângela Pinheiro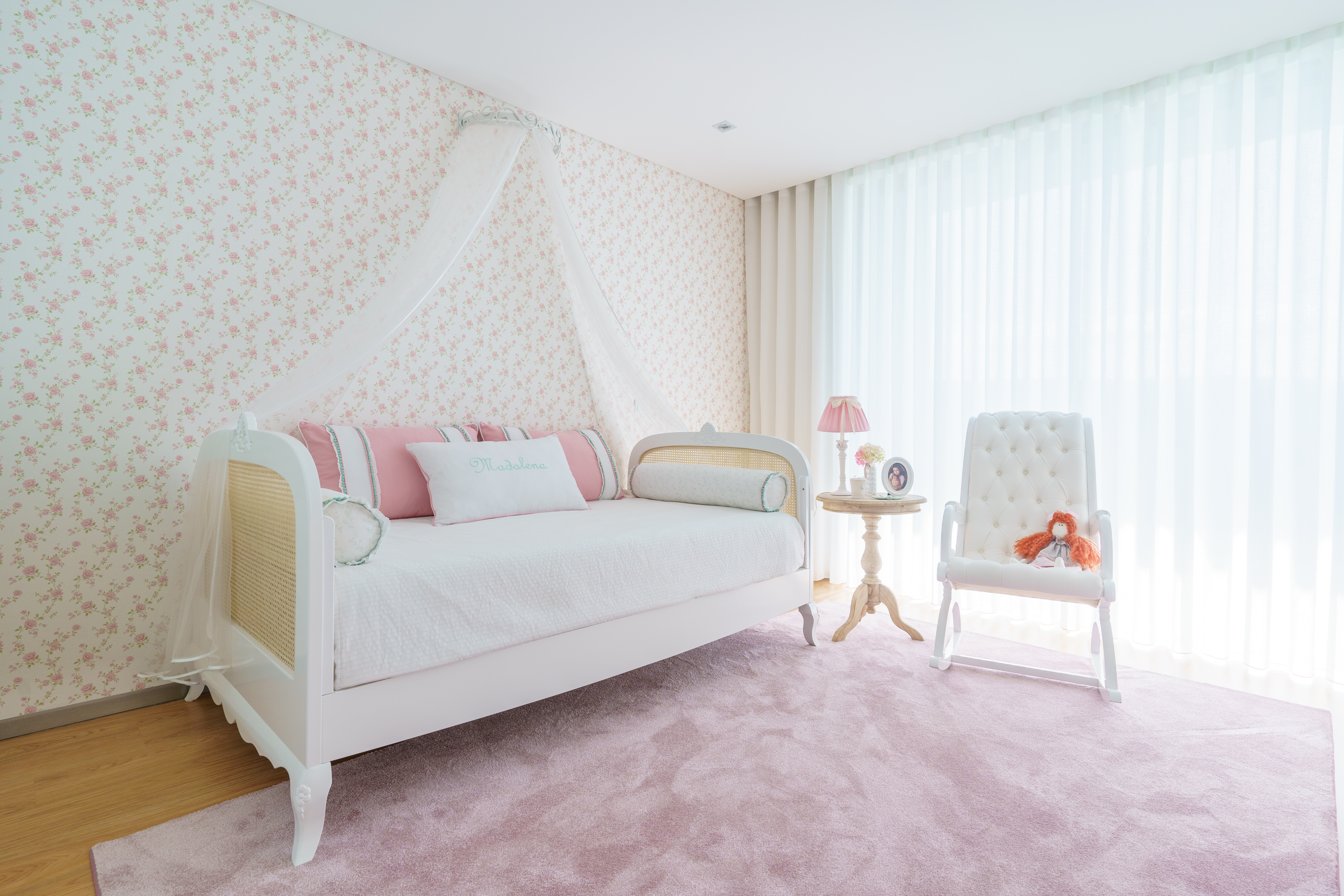 Ângela Pinheiro is a decorator by passion. She loves to create harmonious environments through textures, colors, furniture, but above all design spaces to be lived. A bedroom of only 9.5 m2 whose goal was to transform a room without personality and without utility, into a room to receive a baby.
The selected tones were first inspired by the flowery love wallpaper at first sight of his mother. , developed the project around the wallpaper and a romantic theme. Being a small bedroom, the most functional was to put a bed on the side that was custom designed, by Atelier, in a Provencal style. All shades were chosen to harmonize the space, white furniture, white curtains contrasting with the wallpaper and carpet in pink.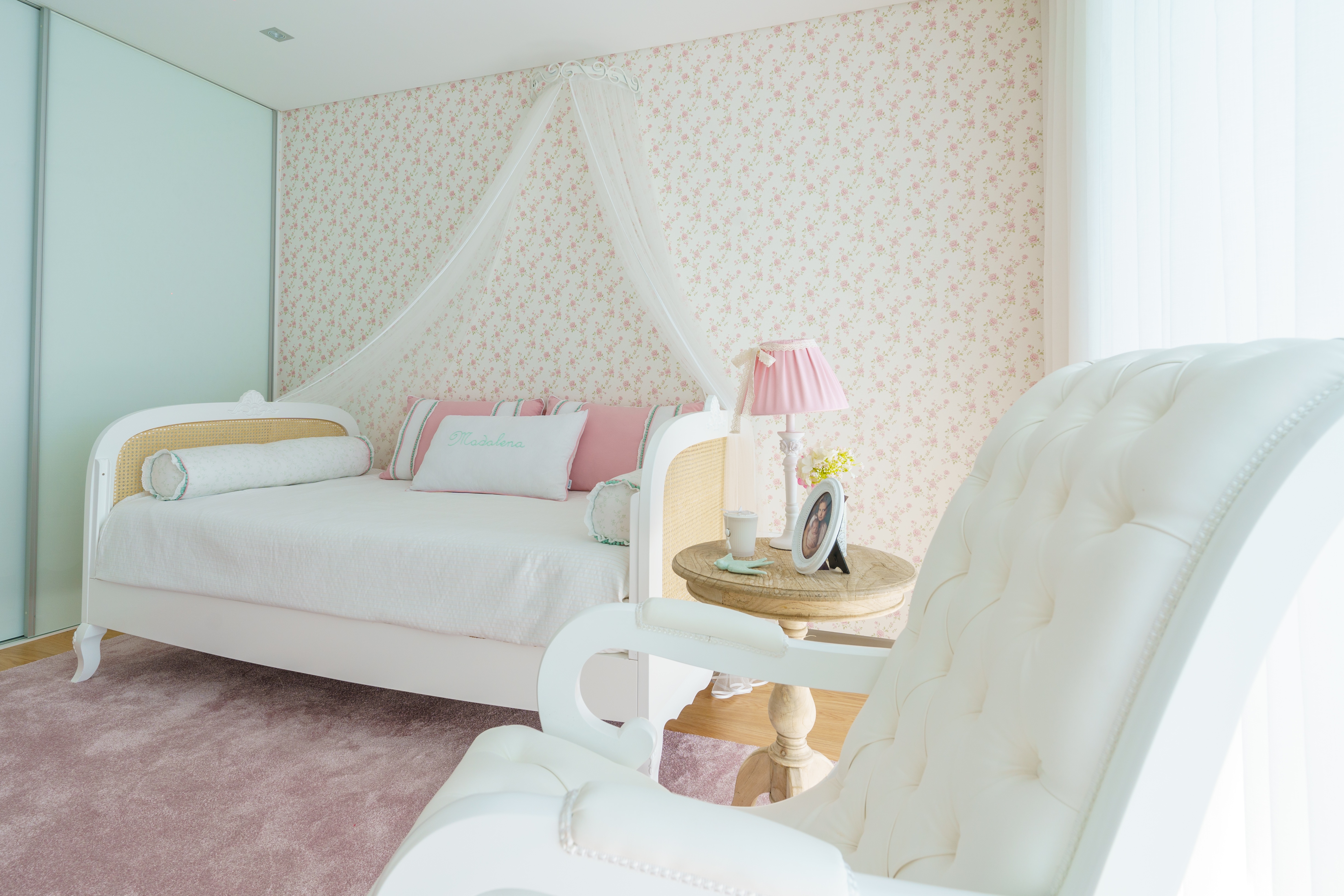 They use custom-made pieces and use a handcut table, with the same tone as the straw they use in bed. The entire project is made up of details, from the hand-carved foot of the bed to the heart-shaped handles of the dresser. Also, the textiles and the canopy were fully customized, with lace, servers and embroidery by Atelier. An elegant, functional and comfortable room to welcome the princess of the house.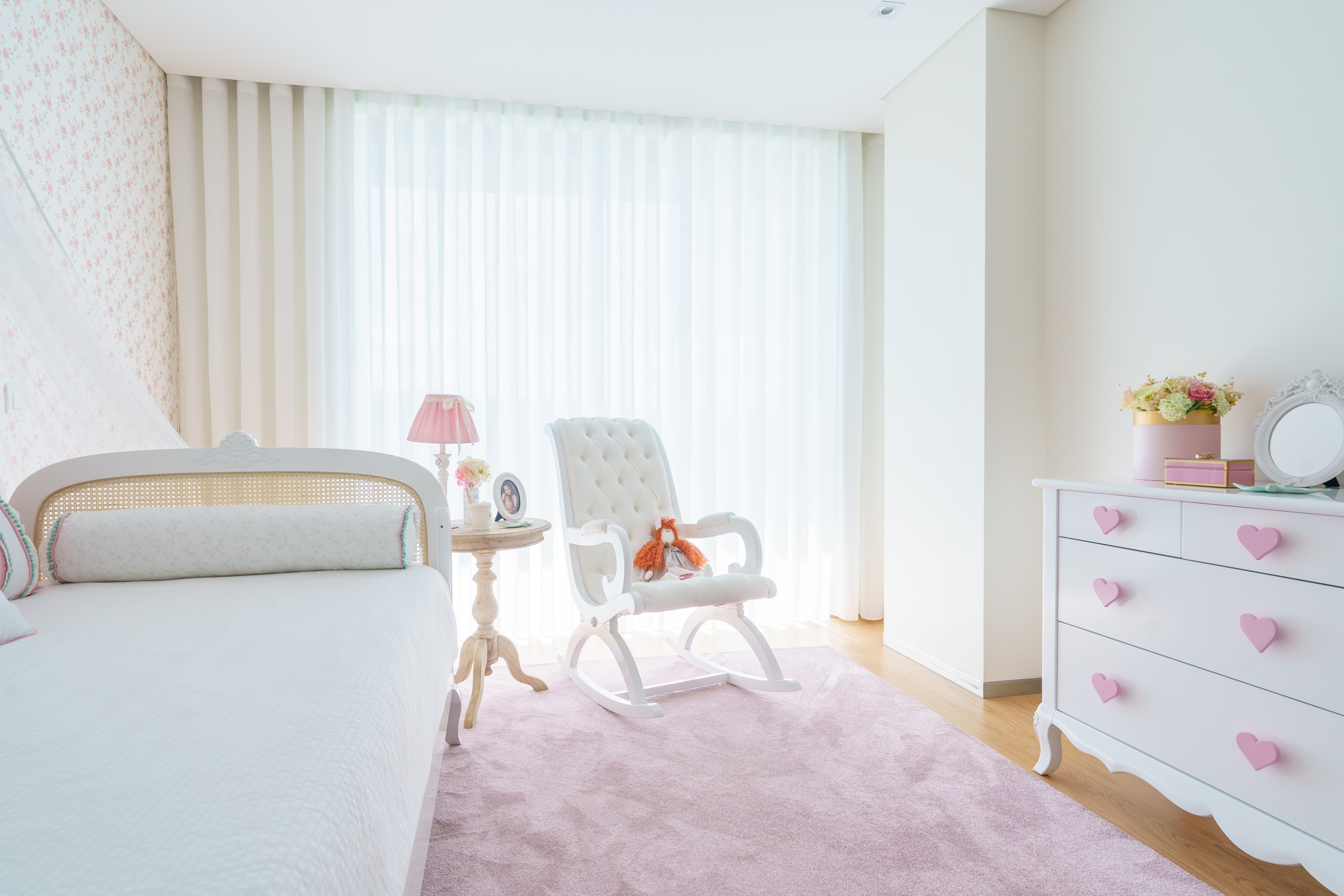 Ângela Pinheiro was the winner of the Prémio Mobis – Best Designer 2023.
Highlight "Children's Furniture", Issue 157