Fenabel: 30 years of many stories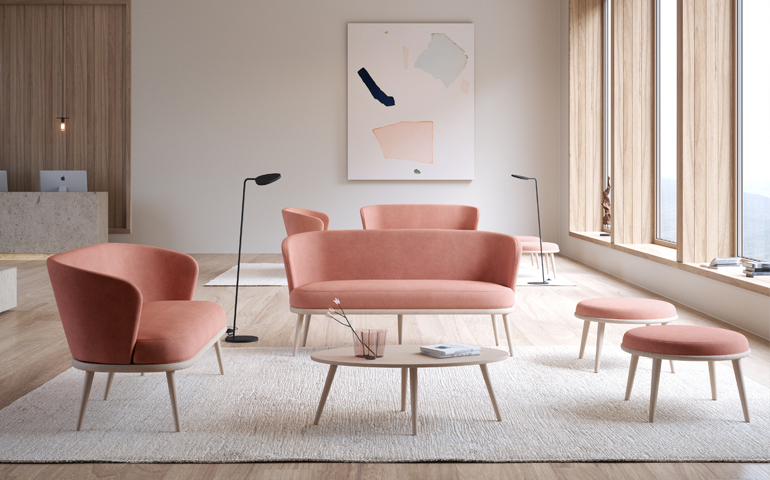 Congratulations to Fenabel: it celebrates 30 years of existence. We had a conversation with Mário Leite, CEO of Fenabel, who told us more about the brand's journey.
Is it 30 years of…?
Of many stories and many people that resulted in what it is today. There were many struggles, but they only made the achievements even greater. This is yet another historic milestone for Fenabel. And how can your story be told? Fenabel's story begins long before Fenabel itself and can be divided into two parts: the first of which mixes with the family's history and the second with a moment that forced a turn of the page in search of new directions. Since 1907, the family has been producing chairs in small workshops. The experience and knowledge came from both the maternal and paternal side of the grandparents of the current CEO and years later Mário Leite (Father) started a great project. Fenabel's great base was born. Initially Mário Leite (Father) produced chairs, later also furniture, and in 1991 he returned to being a producer of chairs.
In 1992 the Fenabel brand was born. It all started in August, but the abrupt disappearance of Mário Leite (Father) the following year forced a readaptation, difficult but focused, and always focused on innovation and growth. The brand had the objective of growing in Portugal, but already exported to markets such as Spain and Holland. With the evolution of the organization, the international market also followed this trend and today the brand is in more than 40 countries. The presence in international fairs did not take long on the brand's horizon, such as Cologne, Valencia, Paris, United Kingdom, Las Vegas and especially Milan, and it is there that the brand still bets on a strong presence and with the presentation of new collections. Resilience is a synonym that defines Fenabel, from its beginnings until now, through the current situation, the brand readjusts itself daily and remains firm.
Fenabel has built a path focused on sustained progression. What mark do you intend to leave?
A reference brand. This year, with the celebration of 30 years of existence as Fenabel, and many more as a history, the entire evolution was considered, studied and strategically and emotionally decided. A structure based on good practices may have a slow progression, but it bears fruit, and so far Fenabel has always obtained fruitful results, which have resulted in stability that has allowed constant sustainable growth. May this demand continue for generations to come.
Market leader in Portugal, Fenabel is a furniture company that is strongly committed to innovation and quality. What characteristics define Fenabel's products?
Within the world of furniture there are specializations. Fenabel bet on wooden chairs, because they require their own mechanisms and working methods. It's a different market. The chair is in the living room, in the kitchen, but also in the restaurant and hotel, and the brand knows what it is talking about when it comes to the seating product. This is actually a comprehensive area. So that the product, in addition to being functional, is differentiating, the brand has been investing for over 10 years in working with national and international design offices and has created partnerships with designers such as Gian Luca Tonneli and Davide Carlesi from Area44, Aitor Garcia de Vicuña, Studio Segers, Javier Gomez, Franscesc Rifé, Mónica Braga dos Santos, André Teoman, among many others, who create differentiating products and concepts that are projected in a very specific image, because the brand wants above all, and in addition to quality, that their products have their own identity.
Can we say that today Fenabel is where it wanted to be?
Fenabel has already traced a great path, however I think that we have not yet reached the goal. Fenabel has already traced a great path with important milestones. We are moving in the direction, where we want to stand out, on the various fronts: design, business, environment and (equally important) in the human sector of partnerships between customers, employees and the whole world that has been involving us in what we have achieved today.
Difference and innovation have been mottos for a long time, and the policy of continuous improvement is intrinsic to the organization's objectives. Build a catalog of branded products that stand out from the rest of the market, invest in facilities and improve the working conditions of employees, invest in top and differentiating equipment, which allows it to be even more efficient and even more sustainable.
In addition to being a historic milestone, will 2022 also be a year of new bets?
2022 will be a year of celebration and clear commitments to technology and the circular economy. The brand has already outlined the effective objectives and hopes to achieve them successfully. It has been a company certified for both quality and environment for a long time. It invested in a large infrastructure equipped with cutting-edge technology and solar technology, as it installed a photovoltaic plant that allows them to produce 40% of the energy they consume. We are 30 years old and we are already a company with notoriety, with experience and knowhow, and that is starting to be a reference in the world of chairs, which wants to improve every day, and it is in this sense that 2022 begins.