Daniel e Lino Barros – LBF
Daniel e Lino Barros – LBF
"Now more than ever, what is done in Portugal is recognised and this is due to a lot of struggle, much merit of our entrepreneurs and everything around, associations, but above all much perseverance."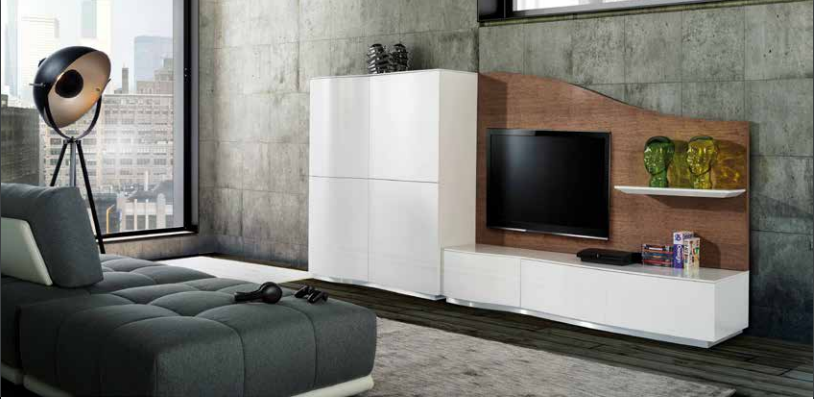 It was 1968, when Lino Barros, decided to create LBF. 34 years later, the son of the founder, Daniel Barros, entered the company and now tells MN, the adventure of 50 years of history of a company that stands out for its ability to adapt to the markets and the constant and continuous will to meet the customer's needs.
How and when was LBF created?
The LBF was born, fruit of its founding partner, my father, Lino Leal de Barros. The adventure began in 1968, along with my uncles, at my grandparents' house. Then it changed facilities and after a few years it changed to where we are now. 13 years after it went from an individual name to a company name, renamed Lino Barros and Ferreira Lda.
LBF has been growing, in 1986 we applied our first polishing and we were the pioneers; in 1991 our first CNC machine, in 2002 I joined the company, in 2004 we started the expansion works, we went from 4.200 m2 to 9.000 m2, we finished in 2005, at the time were several interconnected buildings.
In 2007 we entered the international market and we entrenched in Spain, in 2008 in France and Angola and from there on it was always an ascending way, in which from 2006 to 2011 we changed from 90% classic and 10% modern to 90% modern and 10% classic and from 90% nationwide to 90% international. Years went by when we completely changed the company's paradigm.
In 2018 you completed 50 years of existence. What were the biggest challenges that LBF faced throughout these 50 years? And which ones are daily challenges?
Unfortunately, in 2015, LBF suffered a fire in which, after 6 years of constant growth we had a though year. We ended up losing everything, 80% of the company burned down and the 20% that remained was barely saved. However, we believed, customers believed and 2016 turned out to be our best year in terms of sales volume. After all, it turned out to be the confirmation that customers are loyal and trust us, and that was very rewarding.
Does LBF has its own design?
Yes, the company is divided into three major areas: our own design, design of other companies, where we only do the productive share of work, and then the contract area.
What distinguishes LBF in the furniture sector?
Our ability to adapt to the markets, the constant and continuous will to reach the customer, to truly meet his needs, making furniture that, although it must be industrialised, because we need to be competitive, can also be personal, customisable, individualised, almost unique pieces.
Despite industrialisation, is there still room for customisation?
In the markets where we are working and where we are gaining some ground, customisation is precisely our focus.
What markets are they?
In this case, the last markets we entered and in which we are growing exponentially are the German, Swiss, Belgian, Luxembourgian and Dutch. These are markets with a good economic power, quite industrialised, that is, we will not teach them anything, but we have a particularity that they don't have: we adapt ourselves and we can be flexible to the point of customising practically every furniture that comes out our doors, through a great panoply of options we possess.
What is your main market?
Our main market is still the french one.
Can we continue to think that the french market is a reference?
For me, the french market is still a benchmark, although I think it is a saturated market. We have made a lot of competition for each other, while the italians enter a market and assert themselves within that market, we enter a market and "sink" ourselves. It is a very worn out market for us, this is not the case of, for example, the german market, which presents a lot of potential for us to grow there.
What are we, as portuguese, at an exhibition, alongside italians?
Like them. At this point, ruling out all the commercial part, we're the same. A portuguese furniture in an italian stand, there are no differences, on the contrary and in everything: design, presentation… but it is not an easy market to enter.
Northern Europe, for example, does it consume in a different way from Southern Europe?
Very different. The english market is more focused on wood, they are still not ready for the modern lacquered, they prefer something more traditional; the spanish market is avant-garde, Germany on the contrary, is more traditional, but we have already managed to introduce some "tradition breaking" pieces. For me, the "fashion" market is the french market, which sometimes also translates into excess, with the addition of details.
Continuing to talk about markets, but outside of them, is China a potential?
Yes, it is, and with so much power that it can become a problem. By the dimension, essentially, just like the United States. But it all depends on how you enter. We are a productive company, we are not like a brand, of unique pieces. What we do, although it is a medium-high range product – high, is a product of some rotation, not an exclusive product. The Chinese market, due to its size, is very interesting.
What about America?
We have products in Canada, in the United States as well, more decorative… but for me it's not selling, that way I even have customers in Cambodia. We are talking about going into a market where we have a representative or a store, the agents, the distributors, that is, having some weight, so to speak.
Do you consider that brands play an important role in the markets?
In the past we had three brands, one of which in partnership with a spanish, that eventually disappeared, we continue with LBF but we have Clara Home which is the brand we want to trigger as a trademark, whereas LBF is the productive brand. The brand is important, in our case is it a goal, but not a priority. It all depends on where we are located. When we enter in volume normally that is what happens, it is not our brand that is recognized. Among professionals, there is where LBF is recognized, by the main players.
Do you think that Portugal is progressing in a positive way, the people, abroad, value what is portuguese?
Yes. There is notoriety especially in Europe. One of our weapons is quality, we design and in comparison, with our main competitors, namely italians, germans and Spaniards, we do it in a cheaper way.
Now we are "fashionable" and more and more we can see the recognition of what is done in Portugal and this is due to a lot of struggle, much merit of our entrepreneurs and everything around, associations, but above all much perseverance. I still remember going to relatively small exhibitions where we were asked if we were italians and when we said that we were portuguese they didn't even know where Portugal was, they thought it was a part of Spain.
With your eyes set the future… what is left to do?
I have always thought: I want to be good; and until I'm the best – without demagogy – we will always have things to fight for. That it is what I instil throughout my whole team: we have to want to be better every day.