The HIH decorators in direct speech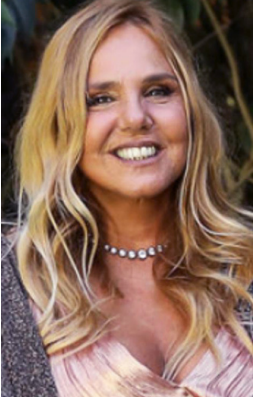 In the 25 years of the brand, Homes in Heaven is presenting the main trends in the design market of interiors and furniture by the opinion of its specialists.
From March to July of this year, proposals and suggestions for favorite products from each of the decorators responsible for service in the stores in Portugal and Spain.
THE OPINION OF:
ISABEL PIRES DE LIMA
Homes in Heaven Lisbon
To close the cycle of brand proposals for this year, I want to talk on this topic that seems to have come to stay and that with all sure will hold in the times to come: combine timeless design features with decorating ideas more current, in order to achieve an aesthetic contemporary full of freshness, but at the same time evocative of a memory, of a story that involves us. In other words, the use of spare parts continues to be high. excellent quality and Scandinavian style, preferably in natural wood, but combined with a material that adds a retro aura: the straw.
We want well-balanced, organized, practical, functional and, above all, welcoming, which is why in the center
of attention are also pieces with curvilinear notes of carpentry, which bring to the house a touch of femininity and
comfort, when combined with other more angular furniture. If we combine these ideas with the use of natural fibers,
linens in very Mediterranean tones and plants, we will sure to live in our homes with the tranquility and harmony that we seek to smooth our daily lives. Combining the old with the new will help make spaces more organic and with the personality and of those who inhabit them.
To illustrate these ideas I chose some pieces that, either for their design, either for its functionality, practicality and minimalism, and even the materials involved in their production, serve fully these ideas:
Copenhagen bookcase – This bookcase is fully customizable (size, shape, measurement) to adapt to the characteristics of the space that will accommodate you. Perfect for displaying your objects favorites or accommodate your library.
Denmark bed with straw – With Nordic-inspired design and the retro touch of the straw, it also has the distinctive detail of the rounded headboard edges. Absolutely welcoming, this bed is amazing.
Coffee Table Nairobi – Minimalist but affirmative. mix the industrial spirit with the traditional through a combination of unusual but symbiotic materials. Try combining it with the use of plants and you will see how green makes it shine.
Summer Wardrobe w/ Straw – A wardrobe that dignifies the straw as a material full of character and always up to date.