Roca inspires the creation of a bathroom space that combines vintage with 20th century trends. XXI
The materials, colors and accessories are the elements that give a classic or romantic touch to a bathroom space that remains timeless.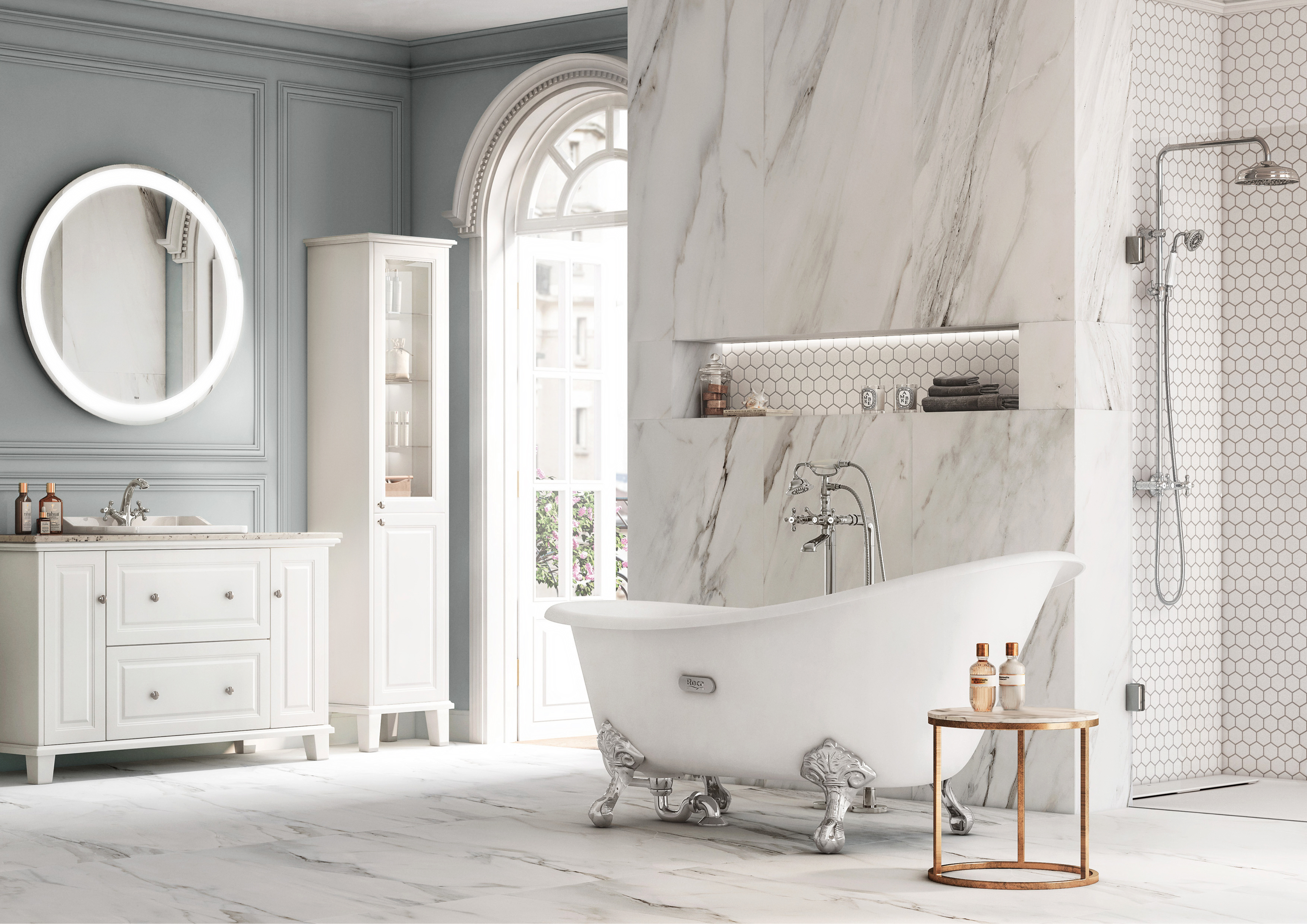 A vintage bathroom is, for many, synonymous with charm, style and comfort. It is the materials and textures of the furniture, accessories or walls that give the space a classic and romantic style, with the desired elegance and sophistication.
Two of Roca's most emblematic pieces found in bathrooms with classic or retro decor are the bathtubs with feet and the pedestal washbasins. Roca's Newcast bathtub reflects the elegance and personality of a material such as cast iron, in addition to the sophistication of finishes and lines that appeal to the eye. Its thermal insulation capacity allows you to keep the water temperature stable for longer and the sound insulation ensures a lower impact from the water, allowing us to enjoy our bath time in a more sustainable and comfortable way.
As for accessories, smooth and shiny chrome is the best option for vintage-style bathrooms, but brushed titanium and matt black are also increasingly used alternatives for the same effect. The silhouettes that evoke art deco design, the smooth lines, the geometric and industrial-inspired shapes help to recreate this style, in harmony with the chrome of the circular towel racks, the soap dishes or the wall cup holders, which we often find in spaces stately style bathroom.