Portas Vicaima – Promotes Functional Design of the Vita Student Pedralbes Residence
The company's solutions are present in the rooms and common areas of the new university residence in Barcelona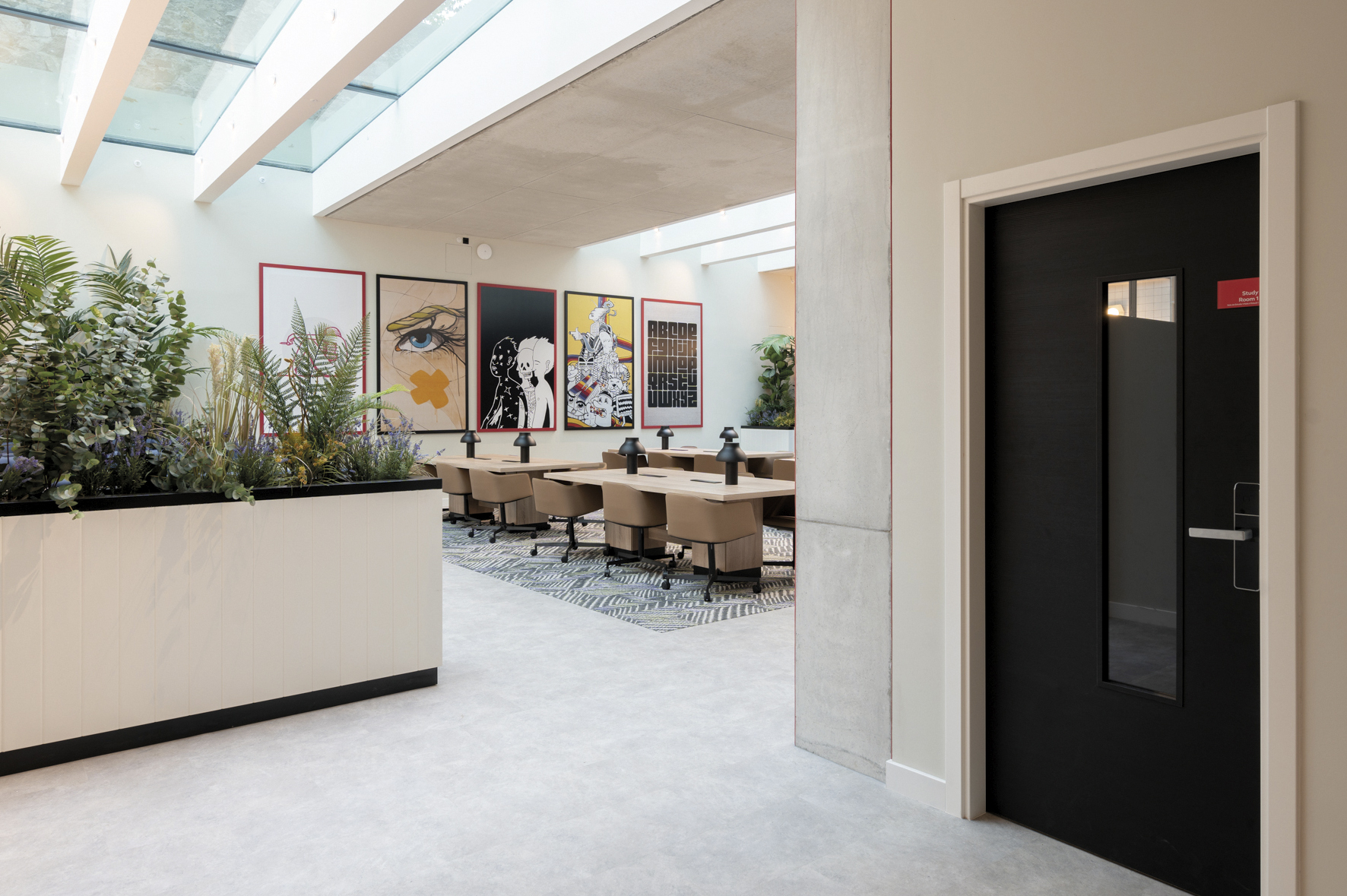 The Vita Student Pedralbes university residence has chosen Vicaima's solutions for application in all the rooms and common areas of the new development. Located in the city of
Barcelona, around some of the most prestigious business schools in Spain, this student accommodation consists of 274 apartments, and is inserted in an elegant
residential environment.
For the rooms of the building that represents the first investment of the reputable "Vita Group" outside the British market, different options of the Block model were selected – a set composed of door, props, trims and accessories ready to install.
For the entrance to the rooms, the choice was for Block Ei30 AC32dB, a solution that meets the stringent requirements of fire resistance and acoustic insulation, essential in a building designed to accommodate students.
building designed to host students. In its interiors, several units of the sliding Block model were installed, a solution that contributes to maximize the functionality and
maximize the functionality and use of space.
As for the common areas that include the study and dining rooms, a state-of-the-art gym, swimming pool, and lounges, the protection conditions are ensured through the firewall solution
Block Ei60.
For a sophisticated aesthetic sense in harmony with the different spaces, the choice of coverings fell on Lacquered Satin White RAL 9010, Dekordor® 3D Grey and Dekordor® 3D Black
3D Black – distinctive options that merge and adapt to the home's décor. Sober and elegant colors that balance the presence of bold decorative details, transforming
different locations into unique and differentiating spaces.
Besides the fire and acoustic performances certified by international accredited entities, Vicaima dedicates in its activity a special attention to the environmental component. Aware of the responsibility towards more sustainable projects, the company provides all its products with FSC® (Forest Stewardship Council®) certification.
This way, Vicaima reaffirms its continuous presence in projects of excellence for the residential sector, standing out as one of the major European players in the design and production of avant-garde solutions for interior doors, technical doors, frames, closets, panels and furniture pieces.