The Hotel Show Dubai 2023
𝗧𝗵𝗲 𝗛𝗼𝘁𝗲𝗹 𝗦𝗵𝗼𝘄 𝗗𝘂𝗯𝗮𝗶, 𝗸𝗶𝗰𝗸𝘀 𝗼𝗳𝗳 𝗮𝗹𝗿𝗲𝗮𝗱𝘆 𝘁𝗼𝗺𝗼𝗿𝗿𝗼𝘄 𝘄𝗶𝘁𝗵 𝘀𝗲𝘃𝗲𝗿𝗮𝗹 𝗣𝗼𝗿𝘁𝘂𝗴𝘂𝗲𝘀𝗲 𝗰𝗼𝗺𝗽𝗮𝗻𝗶𝗲𝘀 𝘁𝗼 𝗮𝘁𝘁𝗲𝗻𝗱
𝐓𝐡𝐞 𝐇𝐨𝐭𝐞𝐥 𝐒𝐡𝐨𝐰 𝐃𝐮𝐛𝐚𝐢
𝗠𝗮𝘆 𝟮𝟯𝗿𝗱 𝘁𝗼 𝟮𝟱𝘁𝗵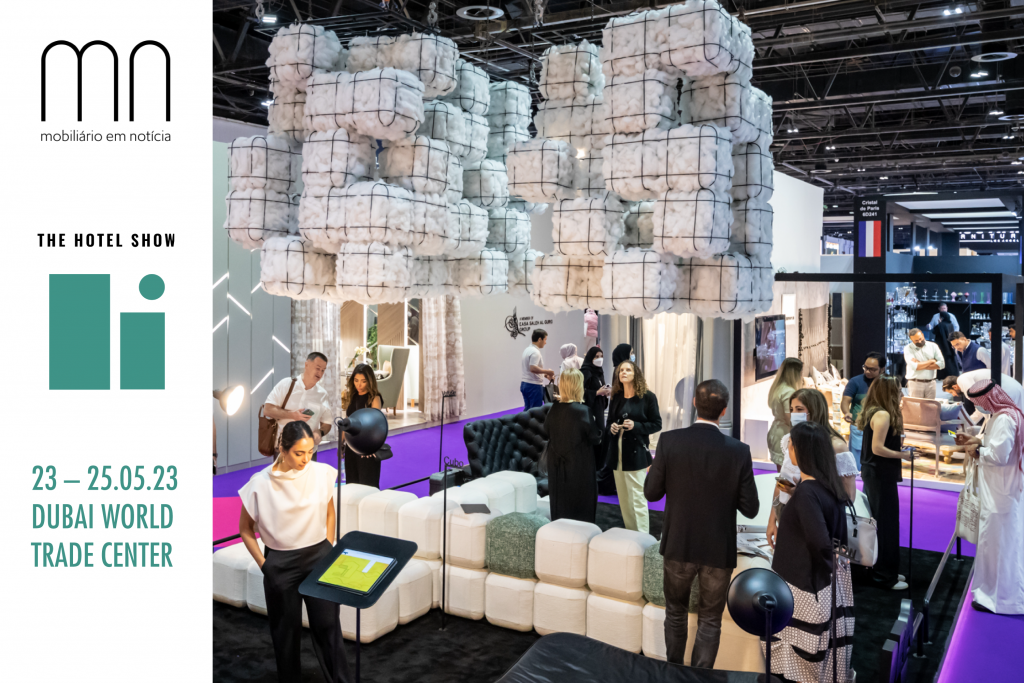 The meeting is scheduled at 𝐖𝐨𝐫𝐥𝐝 𝐓𝐫𝐚𝐝𝐞 𝐂𝐞𝐧𝐭𝐫𝐞, at 𝐃𝐮𝐛𝐚𝐢, and is considered one of the most comprehensive hospitality industry events in the Middle East and North Africa region, attracting over 10,000 professional hospitality visitors from around the world.
➡Meet the 𝟏𝟖 𝗻𝗮𝘁𝗶𝗼𝗻𝗮𝗹 𝗰𝗼𝗺𝗽𝗮𝗻𝗶𝗲𝘀 you can find there:
A.FREITAS & BARBOSA LDA.
BLOMA by COVEMA
CASA MAGNA
FLUMEN
PA.ARK ARQUITETOS
TORONOBRE
The participation of the Portuguese delegation is being organized by 
AIMMP
– Associação das Indústrias de Madeira e Mobiliário de Portugal, this is one of the most important events in the Middle East for the contract and home industry.