New York hosted the ICFF
𝐈𝐂𝐅𝐅, 𝐍𝐞𝐰 𝐘𝐨𝐫𝐤 𝐰𝐚𝐬 𝐚𝐭𝐭𝐞𝐧𝐝𝐞𝐝 𝐛𝐲 𝟏𝟓 𝐏𝐨𝐫𝐭𝐮𝐠𝐮𝐞𝐬𝐞 𝐜𝐨𝐦𝐩𝐚𝐧𝐢𝐞𝐬 𝐟𝐫𝐨𝐦 𝐭𝐡𝐞 𝐡𝐨𝐮𝐬𝐞𝐡𝐨𝐥𝐝 𝐬𝐞𝐜𝐭𝐨𝐫
𝐈𝐂𝐅𝐅 𝐓𝐡𝐞 𝐈𝐧𝐭𝐞𝐫𝐧𝐚𝐭𝐢𝐨𝐧𝐚𝐥 𝐂𝐨𝐧𝐭𝐞𝐦𝐩𝐨𝐫𝐚𝐫𝐲 𝐅𝐮𝐫𝐧𝐢𝐭𝐮𝐫𝐞 𝐅𝐚𝐢𝐫
𝐌𝐚𝐲 𝟐𝟏𝐬𝐭 𝐭𝐨 𝟐𝟑𝐫𝐝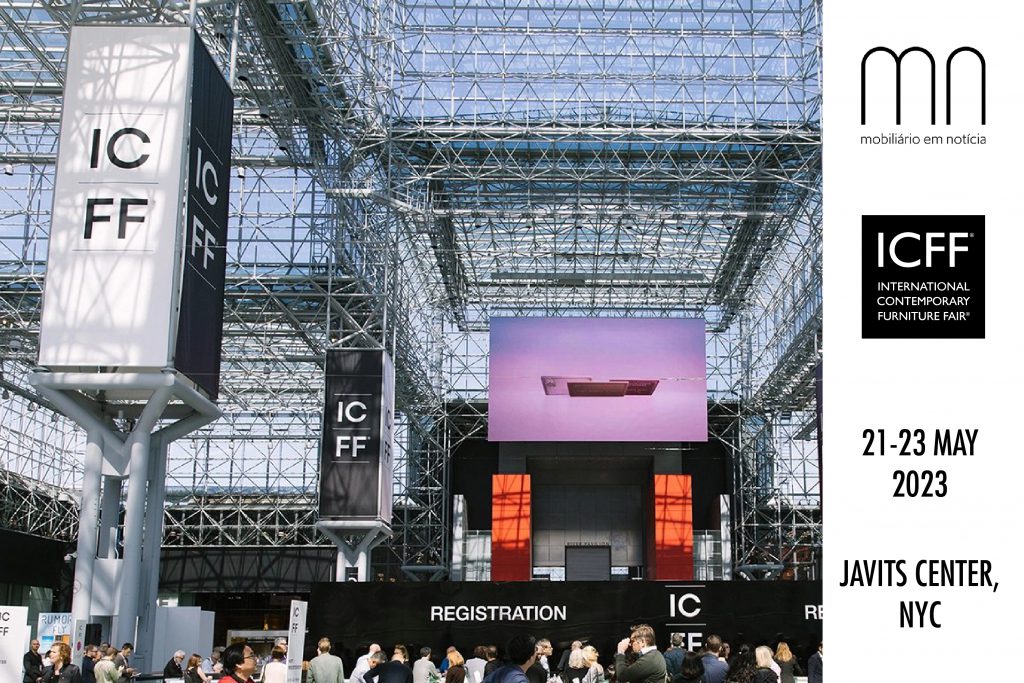 Ends today, another edition of the 𝐈𝐂𝐅𝐅. During 𝐌𝐚𝐲 𝟐𝟏𝐬𝐭 𝐭𝐨 𝟐𝟑𝐫𝐝, New York was the stage for 15 Portuguese brands to promote the best of Portuguese production and design.
Meet the 𝟏𝟓 𝐧𝐚𝐭𝐢𝐨𝐧𝐚𝐥 𝐜𝐨𝐦𝐩𝐚𝐧𝐢𝐞𝐬 you can find there:
We congratulate all the Portuguese companies for their conquests in the American continent.