DecorHotel – October 26th to 28th 2023 – FIL, Lisbon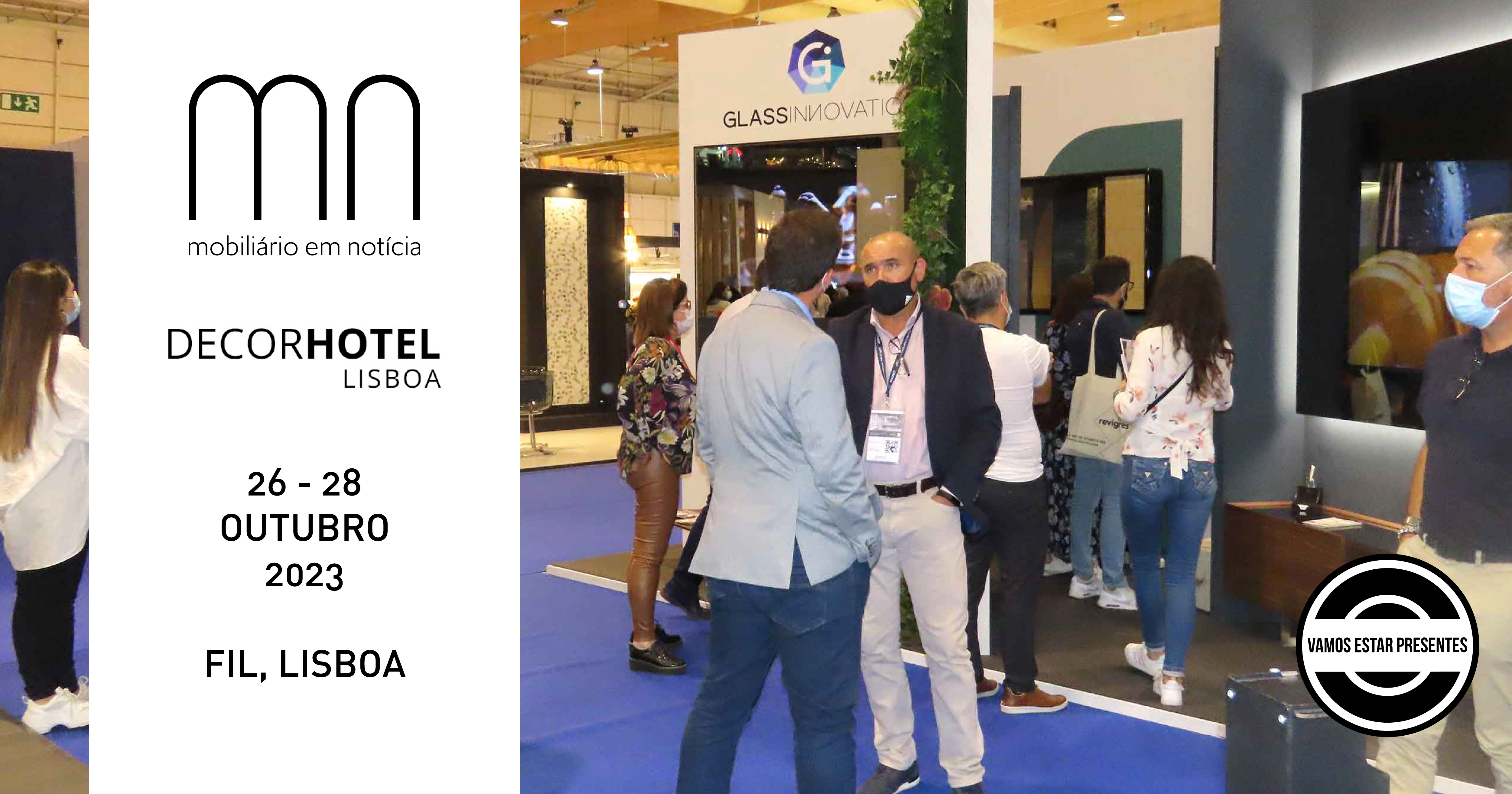 DecorHotel is a prestigious decoration and hospitality fair held from the 26th to the 28th of October in Lisbon. This annual event attracts hospitality industry professionals, interior designers, architects and suppliers from around the world, aiming to showcase the latest trends, products and innovative solutions for the hospitality and décor sector.
DecorHotel is known for being an important meeting point for everyone involved in the creation and management of hospitality spaces, such as hotels, restaurants, resorts, spas and other related establishments. During the event, participants have the opportunity to explore a wide range of products and services, from furniture and lighting to textiles, coatings, technologies and interior design solutions.
DecorHotel offers a series of lectures, workshops and practical demonstrations given by industry experts, providing a valuable learning and networking opportunity. Attendees can gain insights into emerging trends in interior design and hospitality, as well as gain insights into how to improve the guest experience and operational efficiency in their business.
DecorHotel plays a crucial role in connecting key professionals, companies and suppliers, stimulating the growth and evolution of the hotel sector in Portugal and beyond. It is a unique opportunity for anyone looking for inspiration and solutions, as well as to establish valuable industry contacts.
October 26th to 28th 2023 – FIL – Lisbon
Thursday to Saturday – 10am / 7pm
Entry is exclusive to professionals in the sector, subject to accreditation.