Inés Abramián: "It has been quite natural for me to study architecture"
Inés Abramián, Architect
From an early age she realized that architecture was a passion. The child who once made small constructions, quickly became a well-known and respected architect. Inés Abramián is from Buenos Aires, studied in Argentina and passed through the United States. She settled in Sardinia, Italy, and believes that the main focus of architecture is the Human Being.
"As a child, my favorite toy was a set of bricks I used constantly to build houses. (…).  It has been quite natural for me to study architecture."
How did your career start as an architect?
I grew up in an environment where the culture of design was highly considered. On the other side, as a child, my favorite toy was a set of bricks I used constantly to build houses. My parents' home in Buenos Aires was designed by architects and interior designers.  It has been quite natural for me to study architecture.
My practice started in Argentina after I graduated, my curiosity for architecture has been growing constantly and my subsequent experience in the United States was very enriching as I could acquire a wider vision about architecture. Later on, in Italy I established my practice in Sardinia Island.
What is your greatest source of inspiration?
It is a real joy to get inspired by the people I work for. My work starts with the observation. I like to think we always have a white sheet of paper to draw on. Listening to the people, client and users, reading the surroundings, trying to understand what its message is, find the cultural values, respect the habits, think of the Nature.
What is the biggest challenge you face as an architect in current times?
I see that today, we need to make a different reading of the cultural necessities and pack of values. Transversality, mobility, speed, lightness, horizontality, density, relations, movements, transit. As an architect I should be able to express that the quality, is the only option to choose in order to have a better world. I don't talk about beauty, as it may sound subjective, I prefer to talk about quality as a matter of life cycle, a matter of time, of performances, of relatability. The world is having hard times and architects can make a difference: social housing, public spaces, urban agenda, territory governance, energy recycling, interior design, robotics, landscape.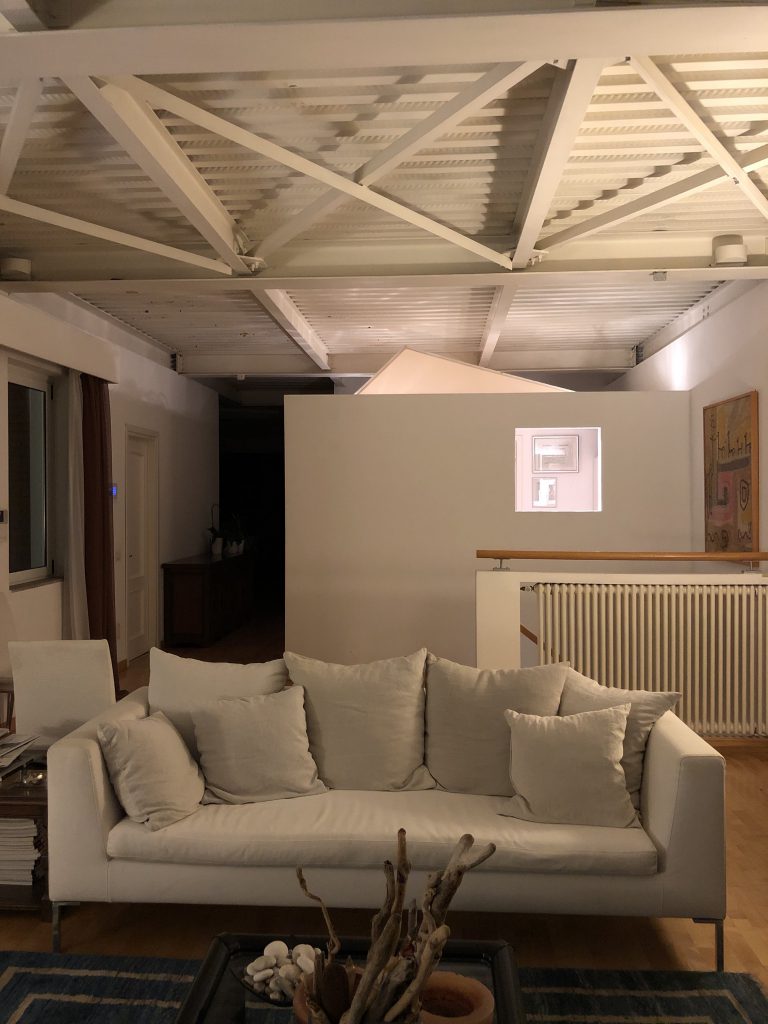 Trends are everywhere, even in architecture. In your opinion, which are the trends to expect, in the year of 2019?
I believe the next years will be definitely oriented to restructure our vision towards the interpretation of our everyday life. It will be signed by the processes that will lead us to communicate those results as an architectural object or an interior space, a public area or an ephemeral structure. The human being will always be the main focus of architecture but the circumstances will be changing constantly.
Still in the same context as the question above, what is timeless, in the area of architecture?
The architectural structures will have to adapt and will have to be shaped like a tailor-made suit in a dynamic basis. But I also think that timeless architecture is related to a neutral gesture, a basic circumstance in a neat moment, like a simple word or phrase that cannot be misunderstood for its simplicity and clarity of meaning, ever.
Is there any complementarity in being an architect and an interior design at the same time?
Architecture cannot avoid to think of interior spaces. Working on particulars, constructive details, furnishing or ceilings is part of the entire process of the composition. The exercise of imagining spaces -that still do not exist- is part of the job. The design itself is the architect's tool. Designing is the architect's language. Sometimes, the process of design concerns also objects other than interiors.
Are you familiar with the Portuguese market?
From Portuguese architecture I appreciate the strong sense of tradition and identity that transmits through contemporary language. Portugal keeps a unique relationship with the ocean. There is a dialogue between cities and water that makes a real difference. I could appreciate Portuguese design in a variety of interior design products and I find they are aligned with other European products. Handmade surfaces are special though.
What type of projects do you work with more often? Residential or Hotels?
I work mainly in residential projects and I am ready to go for new challenges.
As a professional, we know there´s a concern with the environment. Is sustainability, growing in this area?
Yes, there is a growing interest in the field of sustainability, from producers of materials to deliver of merchandise or recycling processes. It has to deal with the consciousness about the fact that our planet is not for granted. Sustainable architecture is related to the correct composition and the correct execution of buildings, from compositional design to installations.
What distinction or award you've received during your career as architect/designer and you keep forever?
The award of architecture I received by La Nación from FAU-Unesco in Buenos Aires was related to the "Habitat of the Future". To me it was a meaningful recognition.
What are the perspectives for the future? Any new projects on the way?
Currently I am involved in a project of housing and hotel. In parallel, I take care of an art exhibition in transit spaces. Looking at things from a different point of view allows us to get a different perspective and I like to think that hotels are kind of temporary homes, occasional work spaces or touch museums.