Indoors by Cristina Archer
Cristina Archer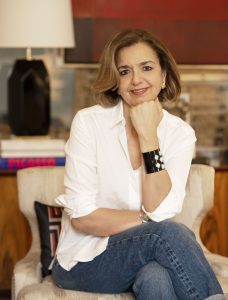 Interior architect
 Photos: assigned by the architect
Commitment to sustainable furniture
Sustainability as conservation and support of natural resources is the order of the day and it is everyone's responsibility to find greener solutions challenging our creativity.
In this context, Architecture and Interior Design have an important role to play, namely in the choice of architectural solutions, materials, and more environmentally friendly energy sources that at the same time provide comfort.
Thus, sustainable design, increasingly a requirement of the client, involves the realization of projects in which the optimization and brightness of spaces has great relevance, whether in the opening of large windows and skylights, or in the choice of light colours for the walls that illuminate and widen a room reducing energy consumption in both heating and lighting. The preference for LED lamps is also an excellent option, as well as the use of solar energy.
Betting on sustainable Furniture, rehabilitating old spaces and pieces, creating new elements, recycling and giving new life to objects that are no longer used and privileging natural fabrics.
Also the use of plants and the design of vertical gardens inside or outside helps to create nature-friendly spaces that provide us with a sense of serenity and peace.