Glamtree Resort within the nature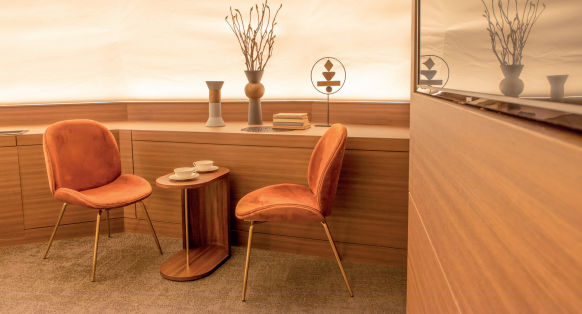 When you arrive at GLAMTREE, a project by ArchiWorkshop, you will first encounter a parking lot with stone walls stacked along the path in the wooden forest. A stone wall is built with the stones from the site. As you walk through the path in forest you will encounter the welcome center that greets visitors.
The roof canopy of Welcome Center floats from the ground, so the transparent façade allows to embrace the nature behind. We designed floating like roof, in order to be experience as a part of nature as if they are still in the forest even when entering the building. The center of the Welcome Center is formed with large terrace like steps, which connects between welcome garden and the creek. The Welcome Center actively embraces the terrain of the land and creates various experiences.
Glamping pavilions naturally settle like leaf veins on small forest paths along the gentle slope of the forest. The glamping pavilions are designed, which was inspired from leaves and pebbles. From the outer terrace of the glamping, the scenery of the nature is experienced.