Casa no Castanheiro by João Mendes Ribeiro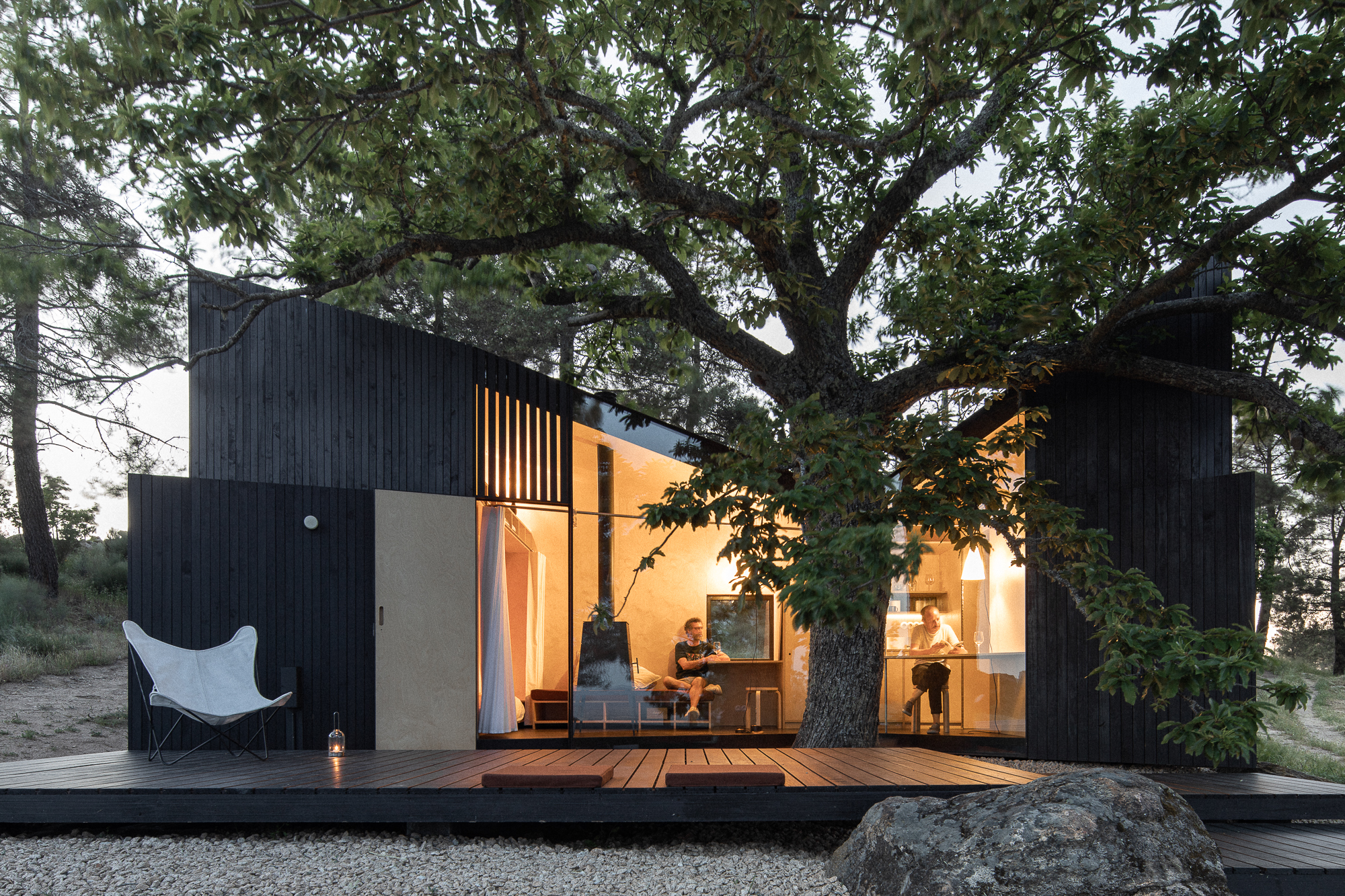 Casa no Castanheiro by João Mendes Ribeiro
Casa no Castanheiro is located in Valeflor, in the region of Beira Alta, in a rural terrain marked by the presence of chestnut trees and oaks, which extend on a hillside oriented to Nascente-Sul, with Serra da Marofa in the background.
The first visit to the place revealed a large secular chestnut tree that would become the motto for the development of the house project. Under this chestnut tree, invoking the concept of the genius loci, a refuge house was designed: Casa no Castanheiro. The intervention sought to be as less intrusive as possible, keeping the original land practically untouched and without affecting the tree, around which the house is implanted, molding itself to its imposing morphology and merging with the landscape.
The construction is characterized by a light, super-high structure of the soil, whose volume and materiality relate to the terrain as harmoniously as possible, without affecting the roots of the chestnut tree. The design of the building and the choice of materials met the principles of sustainability and energy efficiency and low carbon emission, in order to minimize the environmental impact of the construction.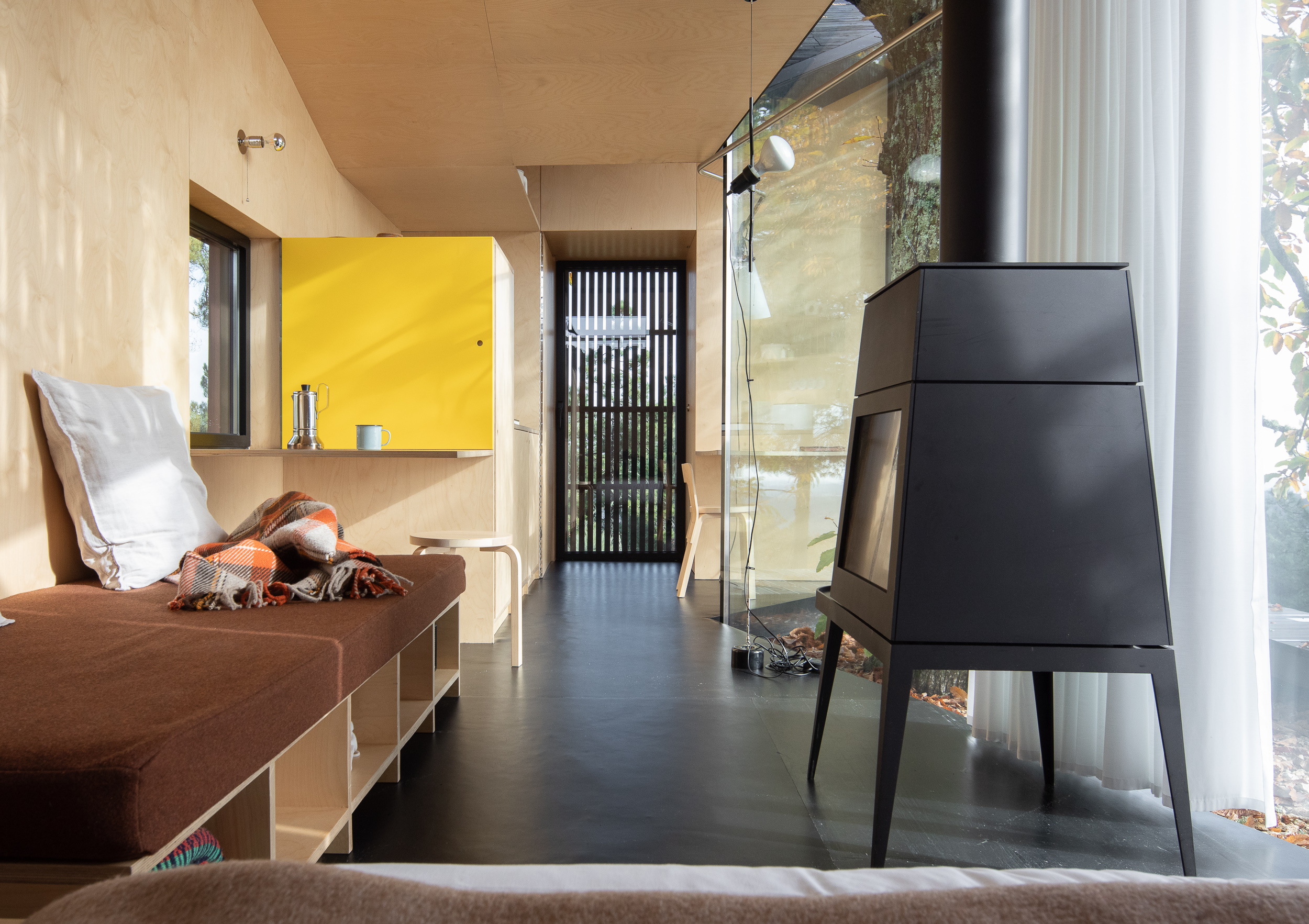 The entire structure is made of certified pine wood, coated with wood particle board (OSB) and cork panels, with thermal and acoustic characteristics. Outside, the facades, roof and deck are clad in thermo-modified pine wood, painted black, to merge into the landscape. This material respects the natural properties of wood and ensures its durability and dimensional stability. The lining of the walls and ceilings, as well as the furniture, are in birch plywood, which gives a warm and welcoming environment to the interior of the house.
The house reveals, throughout the year, the changes of season and time – it is a barometer object, subjected to the mutations of nature, in its textures and colors, that determine the life of the inhabitant. It is, at the same time, an extension of nature and our body.