WORLD TRAVELLER – An Intimate Cruise by OITOEMPONTO
Renewing its collaboration with operator Atlas Ocean Voyages and Mystic Cruises, the OITOEMPONTO atelier designed the interior design of World Traveller, an intimate and sustainable ocean ship that travels to Antarctica with just 200 passengers.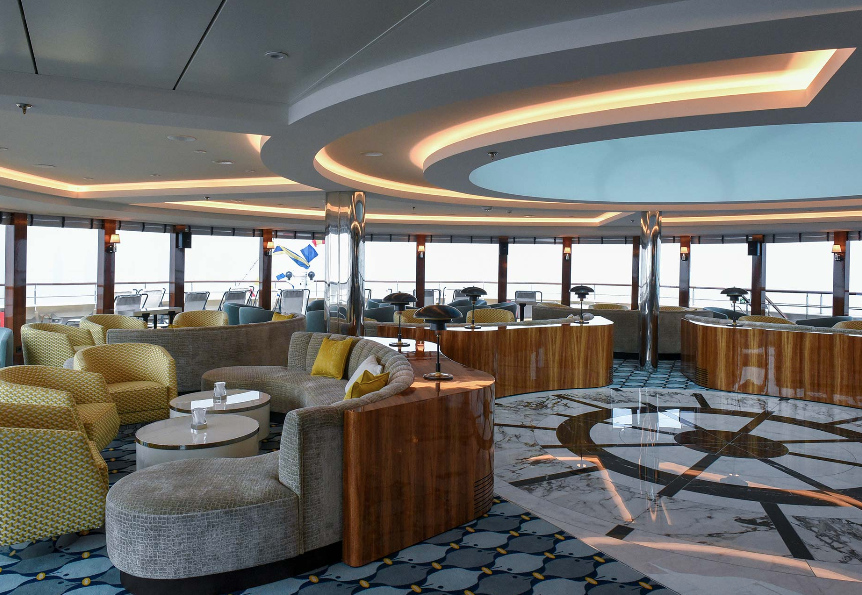 Delivered in October 2022, after two years of construction, the World Traveller ship was the second foray of the OITOEMPONTO atelier into the interior design of Small Luxury Cruises.  Built in the shipyards of Viana do Castelo, it is a ship that bets on sustainability and a relaxed luxury that refers to the elegance of Italian Dolce Vita in the 1950s.
The décor had to combine an intimate aesthetic – which evokes the joy of a holiday home in the Mediterranean – with the diverse needs of a space that includes an amphitheater for 180 people, swimming pool, sauna, SPA, gym, 100 rooms, bar and restaurants. From textile patterns to sumptuous custom-made furniture, the décor is warm and sophisticated, going through the best that is produced in Portugal. The chromatic palette privileges the blue, white and yellow.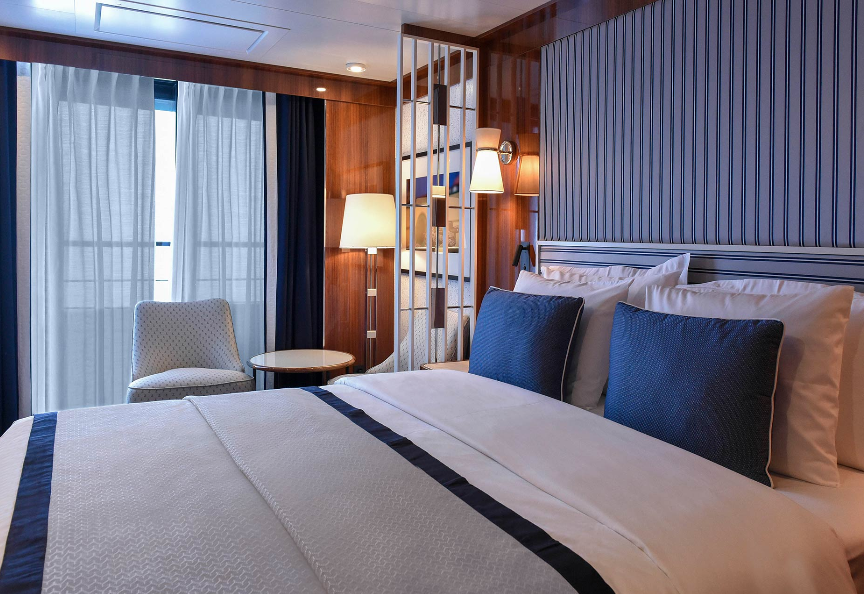 All accommodation at World Traveller features sea views and hydromassage showers with toiletries from the iconic French beauty brand L'Occitane. They are also equipped with all the necessary technological conveniences such as video on demand, USB sockets or Bluetooth connectivity for tablets and smartphones.
The next challenge of the OITOEMPONTO will be the World Seeker project, scheduled for 2024 with a new design concept.