Madalena Beautique Hotel (Ed. 138)
Madalena Beautique Hotel is a thematic explosion that takes us on a journey through the feminine universe and the romantic period. Located at Rua da Madalena, which inspired the interior design project of Atelier Nini Andrade Silva and the architecture of Saraiva + Associados, it presents a classic design populated by colors, textures and the refinement of the beautiful and seductive.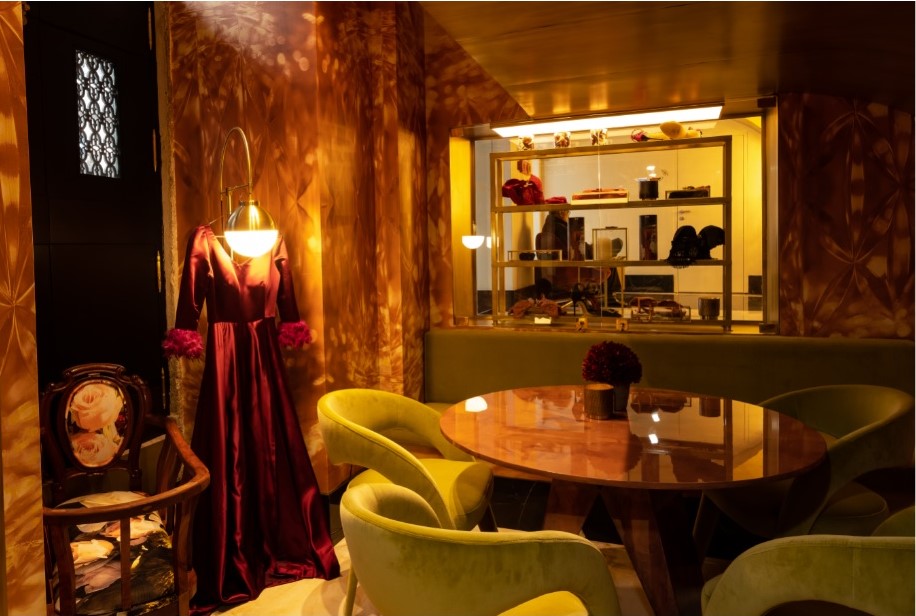 The building front, covered with pink oyster tiles is a revival of the 70s, while the interior presents several fun and extravagant spaces, with the presence of the feminine in every detail. The 38 rooms are invaded by flowers in orange, beige, pink, bordeaux and green shades, whose golden finishes provide refinement and delicate comfort. The "Madame" restaurant with bar service, has a large skylight, making a direct and provocative allusion to the women's universe since its shape resembles a skirt – the Madalena skirt.