Gato Preto – Elected "Consumer Choice 2023
Gato Preto is elected, for the second consecutive time, Consumer Choice, in the category 'Decoration Store', in the 11th edition in which ConsumerChoice* – Center for Consumer Satisfaction Assessment – gives the best brands in Portugal.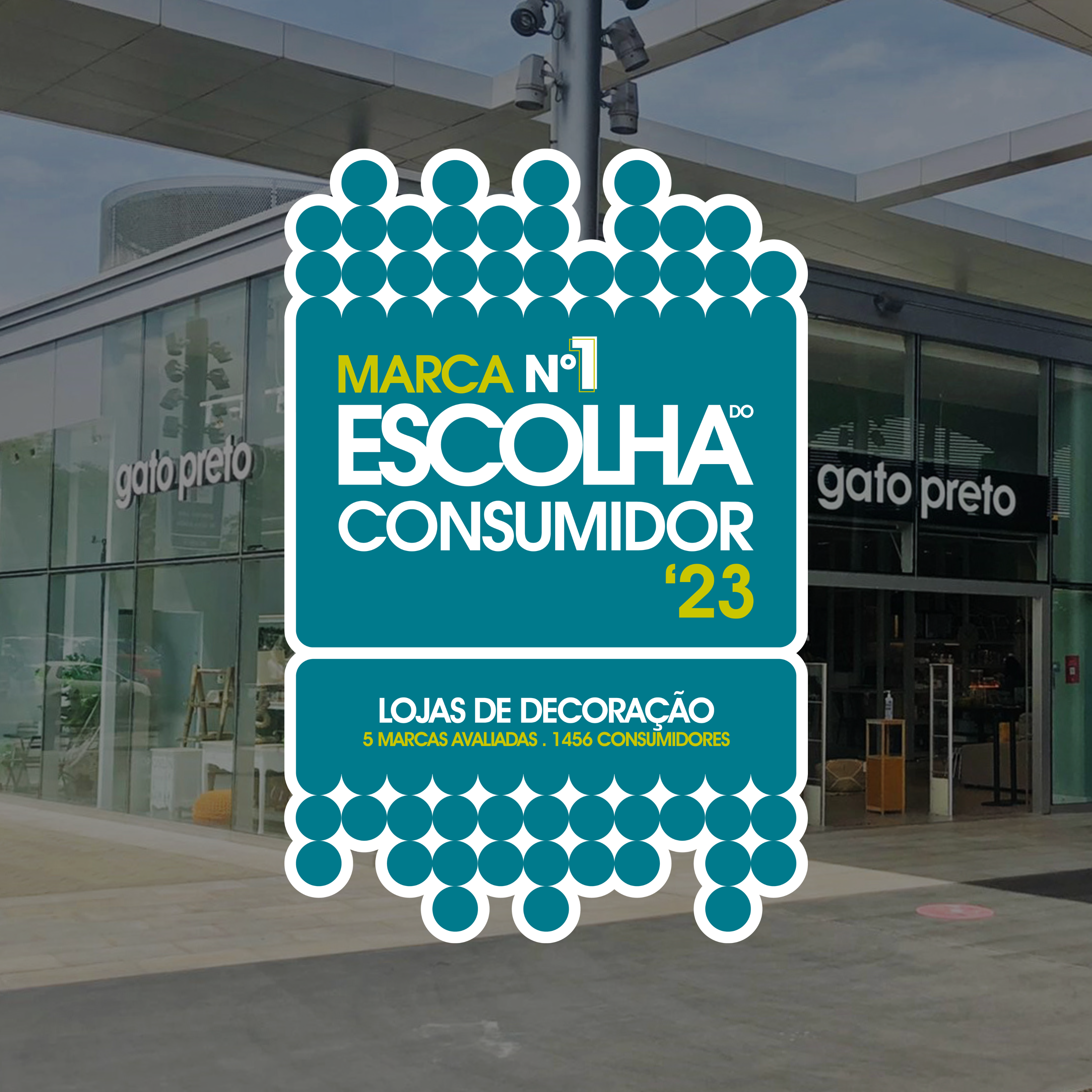 The results of this evaluation show that Gato Preto has an overall satisfaction level of 86.42%, placing the decoration brand in first place among the other four brands evaluated. This achievement is due, above all, to obtaining the best rating in all evaluation attributes, with special emphasis on the ability to touch the products, as it is the attribute with the highest importance and weight attributed by consumers in relation to the other brands.
Besides the good numbers regarding consumer satisfaction, the Black Cat also presents a great emotional positioning. Through emotional.i, a model that identifies the level of emotional intimacy of the consumer with a given brand, it is possible to determine that the Gato Preto has an above average emotional positioning, standing out from the other brands. This result places it in a position of admiration, meaning that the brand is able to arouse positive emotions in the consumer.
This year's Consumer Choice study, the #1 brand evaluation system in Portugal, counted on the collaboration of a total of 1456 consumers who, divided in different samples, defined, ordered and evaluated several attributes of five decoration store brands, according to the level of importance each one has in their relationship with the brand. From the results of the evaluation of the elected and ordered attributes, it was possible to ascertain that the brand most valued by the public is Gato Preto.
For Carolina Afonso, Gato Preto's CEO, "Being elected as the consumer's choice for the second time in a row redoubles the responsibility not only in maintaining the quality parameters, but also in increasing our level of demand to be better and better. The market has rewarded the quality of our work and the dedication of our teams, and we are extremely proud to be once again the #1 brand in Decoration in Portugal."
In this 11th edition of the Consumer Choice, 220,000 evaluations were carried out with 1100 brands from sectors as different as Media, Food, Travel and Leisure, Home Products, Equipment and Hygiene, Personal Care, Services and Specialized Retail, Beauty Products and Services, Child Care, Financial, Automotive, Railway Transport and Telecommunications.